Giant Wave Kills Tourist in Cabo San Lucas
March 6, 2013 10:28 pm Last Updated: July 18, 2015 5:21 pm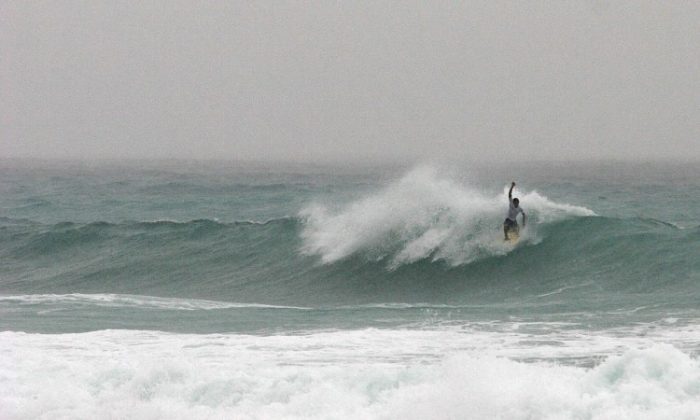 Giant wave kills tourist in Mexico: A female U.S. tourist walking on the beach in Cabo San Lucas was killed after being swept out into the ocean when a giant wave struck.
Officials said a massive wave hit two U.S. tourists who were walking on the beach in Cabo San Lucas, Mexico, killing one of them.
The tourists, a 65-year-old woman and a 70-year-old man, were walking near the area's stone arch when they were hit and pulled into the ocean by the wave, reported The Associated Press. After they were rescued by Navy personnel, the woman was declared dead and the man is said to be in serious condition.
They were walking back to their hotel when the wave hit, police told the news agency.
The woman had a Wisconsin driver's license and the man had a Nebraska one. It was unclear where they lived or if their family was notified. The identities of the two were not yet released to the public.
The U.S. Embassy in Mexico said it has no additional information on the two, according to AP.
Cabo San Lucas is a popular resort and Spring Break area located at the southern tip of Baja California in western Mexico, and is known for its pristine beaches and good surfing conditions.
In September 2012, a U.S. tourist drowned to death when he was swept off into the ocean by a wave along the beach in Cabo. His body was found several hours later, according to reports at the time.
As of September, the State Department said that 51 U.S. citizens have drowned in Mexico in the past two years, according to the Los Angeles Times.
The Epoch Times publishes in 35 countries and in 21 languages. Subscribe to our e-newsletter.