The first combat aircraft manufactured in Australia in over 50 years will be the Boeing MQ-28A "Ghost Bat" in homage to a carnivorous bat species native to Australia known to hunt in packs.
It will also be Boeing's first aircraft made in Australia at its brand new facility in Queensland, the only Boeing manufacturing facility outside of the United States.
Originally unveiled as the "Loyal Wingman" in 2019, the 11.7 metres (38 foot)-long uncrewed aircraft will be fully autonomous and capable of flying independently or alongside crewed aircraft for intelligence and surveillance missions.
"Selecting the Ghost Bat, an Australian native mammal known for teaming together in a pack to detect and hunt, reflects the unique characteristics of the aircraft's sensors and Intelligence, Surveillance and Reconnaissance abilities, and is a fitting name for this pioneering capability," said project director Glen Ferguson.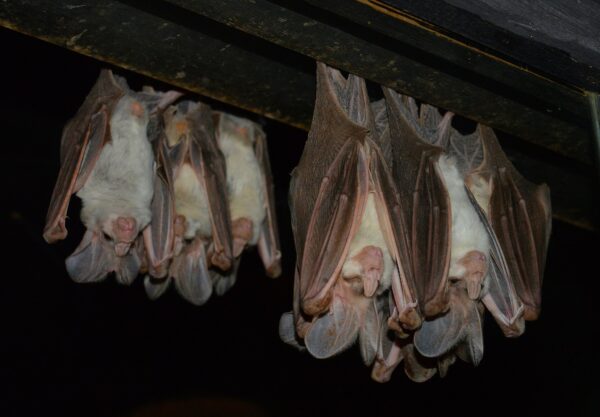 The aircraft is currently undergoing flight testing and is one of six currently planned in partnership with the Royal Australian Air Force (RAAF).
Boeing said that the project's rapid progress from conception to flight in just three years came partly due to Australia's unique technology supply chains.
"Our enduring partnership with Commonwealth of Australia and Australian Defence Force (ADF) is fundamental to the successful development of MQ-28A's complex technologies and capabilities, and has global export potential for Australia," said Brendan Nelson AO, president Boeing Australia, New Zealand and South Pacific.
The MQ-28A Ghost Bat will continue development and testing in 2022 before joining Australia's air combat arsenal and being exported worldwide.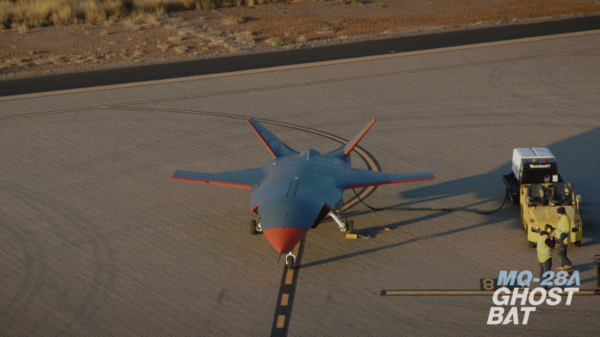 The project comes amid a slew of defence investments made in recent times.
Earlier in March, Australia unveiled an AU$650 million (US$477 million) deal with Boeing's Insitu Pacific that included the acquisition of 24 unmanned "Integrator" surveillance drones.
Away from the skies, Australia has also revealed an AU$10 billion (US$7.4 billion) submarine base to house nuclear submarines after the technology was granted to the nation by the United Kingdom and United States under the AUKUS pact.
On land, AU$3.5 billion (US$2.6 billion) has been spent on over 100 U.S. tanks and armoured vehicles, with a further $1 billion ($740 million) weapons contract inked with South Korea for 45 armoured artillery and supply vehicles.
To help man the growing arsenal of military equipment, the Australian government has announced a plan to expand its defence force by 30 percent—its biggest expansion in 40 years.
The recruitment drive aims to up Australia's enlisted personnel from nearly 60,000 currently to around 80,000 by 2040, at a cost of AU$38 billion (US$27.8 billion).
"Our world is becoming increasingly uncertain, so it's important we take steps now to protect our people and our national interest over the coming decades," Prime Minister Scott Morrison said.
"You can't flick a switch to increase your army, navy, and air force overnight. Growing the type of people and skills we need to face the threats of the future takes time, so we must start now so critical skills can be taught, and experience gained."