British socialite and longtime Jeffrey Epstein associate Ghislaine Maxwell was seen for the first time since Epstein's death at a restaurant in Los Angeles.
Maxwell, 57, who was named in a lawsuit this week, was eating at an In-N-Out fast food joint in Los Angeles, according to pictures obtained and published on Aug. 15 by the New York Post.
The photos showed her looking at the camera as she held a book open while seated in an outdoor seating area next to the establishment, with a red tray containing a half-eaten meal on the table. She was reading "The Book of Honor: The Secret Lives and Deaths of CIA Operatives," a nonfiction by journalist Ted Gup.
Maxwell told someone nearby that she was surprised to be spotted and said she wouldn't be returning to the restaurant.
Maxwell has long been linked to Epstein, who was pronounced dead on Aug. 10 after being found unresponsive in his jail cell while in prison on child sex trafficking charges. She was reportedly at one time his girlfriend. She's also been described as his "best friend" and "madam."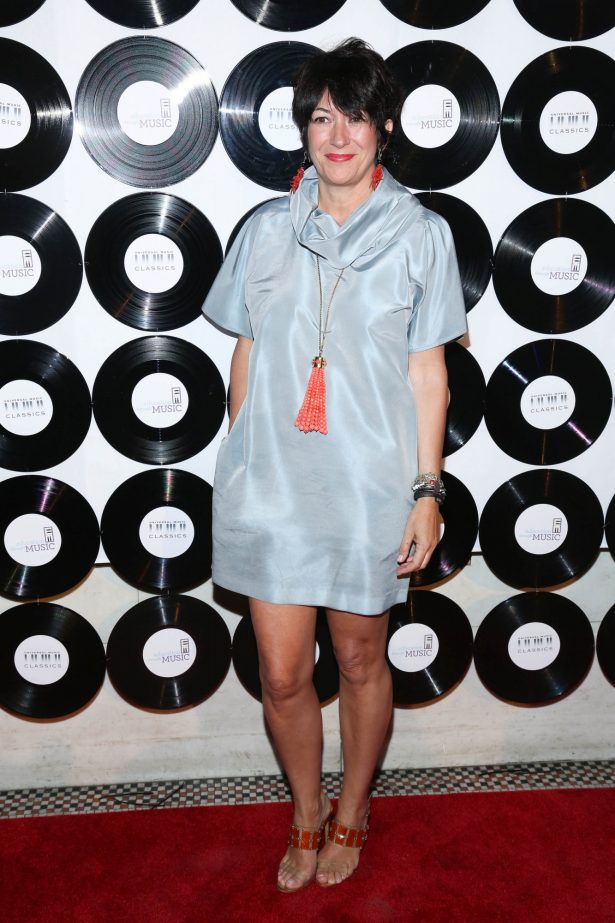 Her location had been highly speculated on after Epstein was charged and one report, from the Daily Mail on Aug. 14, claimed she was hiding at a mansion in Massachusetts with her boyfriend, 43-year-old Scott Borgerson.
"She's become a real homebody, rarely ventures out. She's the antithesis of the woman who traveled extensively and partied constantly with Epstein," a source told the mail.
Borgerson denied the report, telling the Post he's been working outside the United States and that no one was home. He also said he was not dating Maxwell.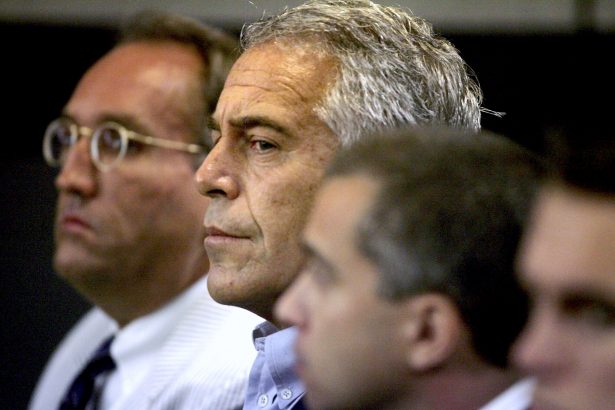 Asked about the current situation between him and Maxwell, he added, "I don't want to comment on that—would you want to talk about your friends?"
Court documents obtained by the Mail indicated that Borgerson left his wife in 2014. She accused him in divorce records of being physically violent and "extremely controlling," allegedly threatening her once by saying, "Don't make me beat you in front of the children."
Sources said the marriage fell apart in part because of Maxwell.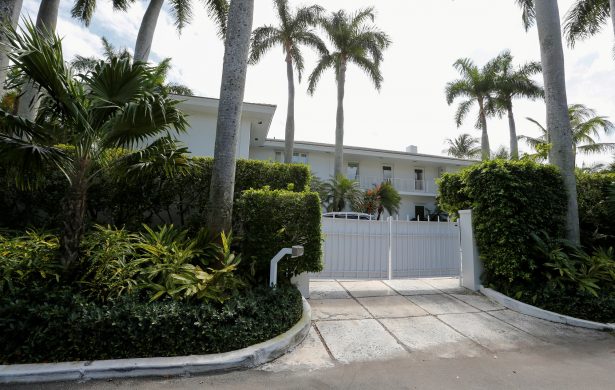 Woman Sues Epstein's Estate and Maxwell
Jennifer Araoz sued Epstein's estate and Maxwell, along with three staff members, saying Epstein raped her when she was 15 and that they helped facilitate the alleged crime.
Araoz was in high school when she was repeatedly sexually assaulted by Epstein, according to the lawsuit, which was filed in the Supreme Court of the state of New York. The assaults allegedly started when she was 14.
Araoz grew up in Queens, New York, poor, and raised by a single mother after her father died when she was 12, making her "a prime target for grooming by a pedophile like Epstein," the suit said. She entered high school in September 2001.
According to the lawsuit, during her first semester, she was approached by a brunette woman, who appeared to be in her 20s, just outside the school. The woman, an alleged recruiter for Epstein, tried to befriend her. Araoz said that Maxwell, Epstein's one-time girlfriend and longtime partner, hired the recruiter to procure underage girls from the high school.
The recruiter asked Araoz where she lived, about her parents, if she lived with her parents, where her parents worked, and where she was born, according to the suit, and continued to approach her over the following weeks, treating her to lunch and eventually convincing her to go to Epstein's New York mansion.
Epstein convicted the teen to give him intimate massages and later raped her, Araoz said.