Authorities outside Houston—in Brazoria County—have warned residents to get out right away after floodwaters breached a levee, Reuters reported.
A warning was posted on Twitter: "The levee at Columbia Lakes has been breached!! Get out now!!"

"They need to get out. Get to higher ground in Angleton," County Judge Matt Sebesta said on TV, CBS reported.
Columbia Lakes is located some 50 miles from Houston near the Brazos River.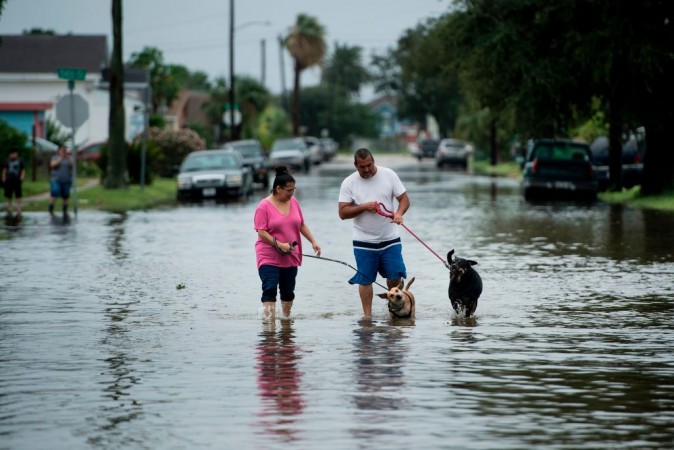 "This is something we've never faced before," Jeff Lindner of Harris County's flood control district said. "We are trying our best to wrap hands around what exactly this water is going to do as it interacts with subdivisions."
He noted that the Addicks Reservoir is at 108.42 feet, and the top of the spillway is 108.0 feet.

Harvey's floodwaters breached two major reservoirs in southern Texas, prompting officials to issue warnings.
The Addicks and Barker reservoirs outside Houston hit record levels on Tuesday. Suburb areas around the city are starting to fill up with floodwaters, CNBC reported.

"This morning we were advised that the Addicks Dam will have uncontrolled release rates this morning," said Steve Costello, who is with the city's office of emergency management, in a press conference.
Reuters contributed to this report.