Serving members of the New Zealand Defence Forces (NZDF) have accused the country's defence forces of applying increasingly hostile pressure on NZDF staff to get a COVID-19 vaccination as the pacific nation rolls out the CCP virus vaccines.
The issue was revealed in an undisclosed letter sent to Minister of Defence Peeni Henare, obtained by Stuff.co.nz, that outlines how unvaccinated uniformed staff members received unfair treatment and undue coercion around the inoculation.
Some personnel explained that they had to report their vaccination status to leaders in front of others, contrary to privacy laws, and explain why they have not been vaccinated. Other staff who refused to be inoculated have alleged that their names were put in a list on the wall.
Some service members also claimed they were told they had to get the jab, or they would be reassigned and dismissed from the job, despite having legitimate medical reasons to not receive the vaccination.
The accusations of bullying and coercion come after the Chief of NZ Defence Force Air Marshal Kevin Short said in April that the NZDF would not be forcing people to get inoculated and "would leave it to the individual to consent or not consent" to the jab.
However, he noted that not receiving the jab could have implications for a person's deployability as it is now considered a primary vaccination for the Defence Force.

"My expectation is that everybody will be inoculated to allow them to do their role," Short said.
A spokesperson for the NZDF told The Epoch Times in an email on July 16 that the NZDF had been very clear with all personnel that they would need to get a COVID-19 vaccine to continue in their role.
"The NZDF has been very clear from the start of the COVID-19 vaccination programme that the ability of personnel to deploy would be dependent on their vaccination status, as it is for other inoculations against diseases such as measles, polio, hepatitis, diphtheria and tetanus," the spokesperson said.
"The NZDF encourages all its personnel, as well as any interested recruitment applicants, who have questions on the COVID-19 vaccine to talk to their doctor or trusted health care professional."
The comments from the spokesperson come after March the NZ Minister of Defence Peeni Henare announced in a media release that NZDF would be vaccinating the entire deployable military workforce.
"NZDF personnel are required to maintain readiness for other tasks such as short-notice domestic or international deployments. The NZDF also operates at the border through running its own airports and port, and many personnel live and mix communally on camps and bases," he said. "For all these reasons, it makes sense to vaccinate the whole uniformed force, numbering about 9,500 personnel."
He pointed out that the Defence Force often have to respond to natural disasters in the Pacific and that it was important to protect the region from COVID-19.
"Nobody wants to spread COVID-19 to countries in the Pacific that may be free of it. Vaccinating the deployable military force is a prudent move," Henare said.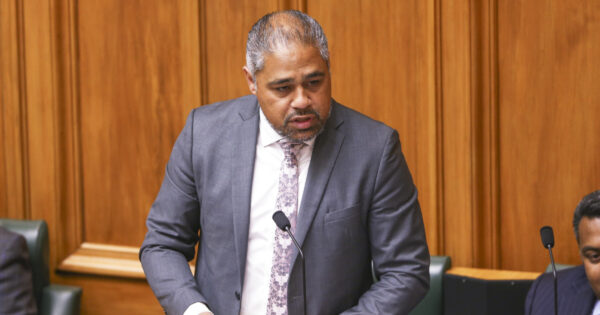 However, the author of the letter and legal representative of the group behind it, Matthew Hague, said there is no reason unvaccinated personnel should not be allowed to carry on with their careers as Defence members who had medical waivers are already able to do so.
"Demanding uniformed staff get vaccinated against their will would breach the Bill of Rights," he said.
"The Defence Force has asked a lot from their people over the last couple of years, and members of the New Zealand Defence Force have stepped up and done anything they can for New Zealand," Hague said. "All they are asking is for Defence to treat them fairly and lawfully."
Epoch Times reporter Victoria Kelly-Clark contributed to this report.