Germany may be tipping into a recession amid a sharp drop in industrial production as many German firms faced difficulties completing orders due to supply chain snarls caused by ongoing pandemic restrictions and the Ukraine war.
Data released on May 6 by Germany's Federal Statistics Office showed that industrial output fell 3.9 percent month-over-month in March, a number that's nearly four times higher than the 1.0 percent drop economists expected.
"If you are in search of bad news, just have a look at German macro data. Industrial production just wrapped up an entire batch of expectedly weak March data," ING's Global Head of Macro, Carsten Brzeski, wrote in a note, adding that the data points to a looming recession in Europe's biggest economy.
"We continue to expect a contraction of the German economy in the second quarter," he said.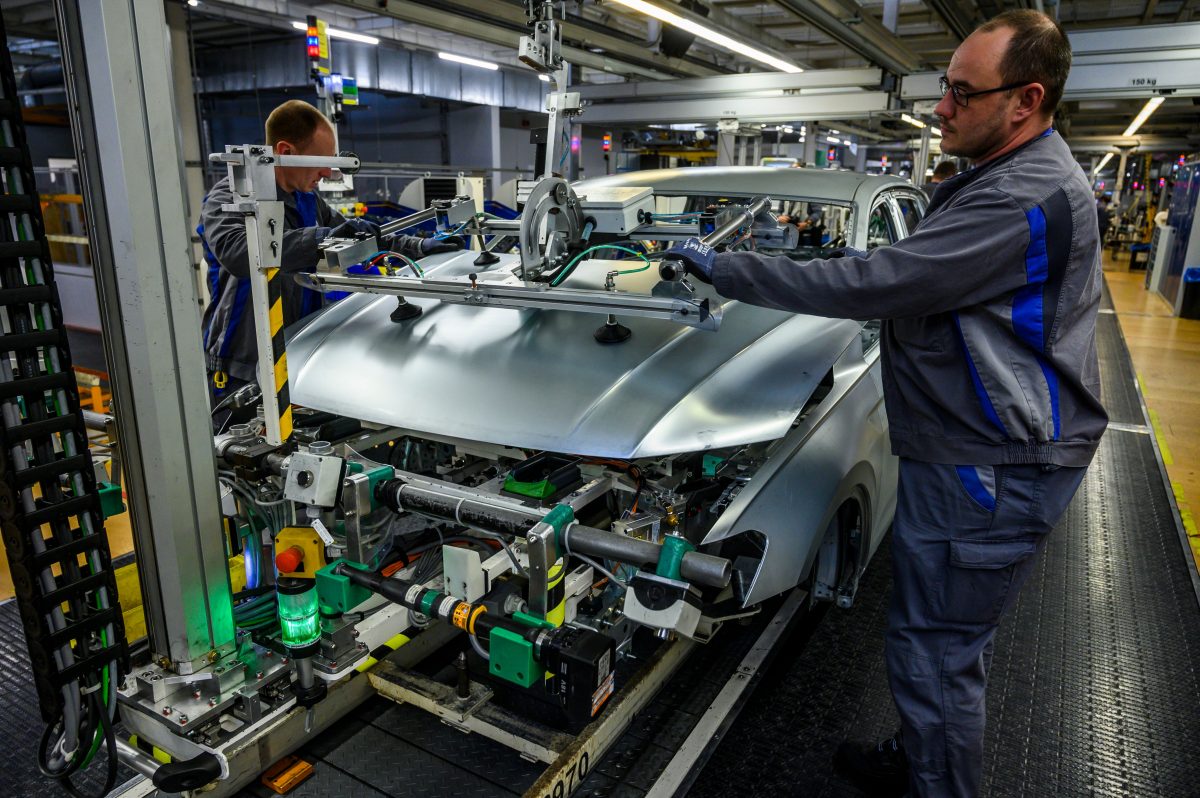 Besides the month-over-month decline in factory output, German industrial production was 3.5 percent down year-over-year.
The last time there was a sharper decline in German factory output was at the beginning of the COVID-19 crisis in April 2020, Germany's statistical agency said.
"Many enterprises still have problems completing their orders because of interruptions in supply chains, which is due to continuing COVID-19 crisis restrictions and the war in Ukraine," the Federal Statistics Office said in a statement.
Slightly more than 80 percent of Germany's industrial firms said they experienced bottlenecks and other difficulties in procuring intermediate products and raw materials in March 2022, according to the ifo Institute for Economic Research.
"The new lockdowns in China and the war in Ukraine have not only created new supply chain and energy disruptions but also brought back last year's supply chain frictions," Brzeski said.
"Given the highly internationalised production processes in German industry, expect more semifinished products waiting in Germany for semiconductors or other input materials from Asia," he added.
Germany's statistical office also said that industrial companies received 4.7 percent fewer orders in March, marking the sharpest monthly drop since last October. The agency said the reason for the drop is fewer orders from abroad.
Other analysts have echoed ING's call for an imminent German recession.
Andrew Kenningham from Capital Economics said in a note that the figures likely mark "the start of a deep manufacturing downturn which is likely to drag the entire economy into recession."
Supply shocks from China's zero-COVID policy, Ukraine war-related disruptions, along with surging food and energy costs all feature as factors in the growing number of recession calls for the entire euro area made by some top European CEOs.
"For sure, we see a big recession in the making," Stefan Hartung, CEO of German tech firm Bosch, in an interview with CNBC.