Germany's naval chief, Vice Adm. Kay-Achim Schoenbach, announced his resignation on Jan. 22 after he received criticism at home for comments he made on escalating tensions between Russia and Ukraine.
During remarks in India on Jan. 21, Schoenbach said Ukraine would never again recapture the Crimean Peninsula, which was annexed by Russia in 2014. He also publicly questioned Western leaders' recent critical comments against Russian President Vladimir Putin.
"It is easy to accord him the respect he wants, and which he also probably deserves," Schoenbach said, calling the notion that Moscow wants a military incursion in Ukraine part of an "absurdity."
"Does Russia really want a small and tiny strip of Ukraine soil to integrate into their country? No, this is nonsense. Putin is probably putting pressure because he knows he can do it, and he splits EU opinion."
Schoenbach said during the Jan. 22 event that Western powers should instead court Russia to go "against China," which he described as a "hegemonic power" that's using money and resources to apply pressure on the international order. In its dealings with other countries, the Chinese regime has a "hidden agenda" and operates as if it were an enemy, he said.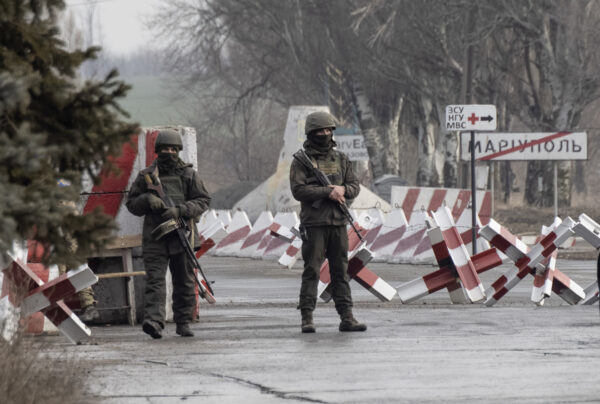 Western powers, including the United States, have supplied weapons to Ukraine, although Germany has refused the Eastern European nation's request for ammunition. Russia has denied that it's planning to invade Ukraine, while Putin has frequently issued demands to the West that he claims are over Russia's security and has said that Ukraine can't be allowed to join NATO.
On the evening of Jan. 22, Schoenbach said he resigned over what he described as his own "ill-considered statements" on the geopolitical hotspot. In a statement, Germany's Navy said it accepted his resignation and appointed a new interim naval chief.
"I have asked Defense Minister Christine Lambrecht to relieve me from my duties with immediate effect," Schoenbach said in a statement that was obtained by Reuters. "The minister has accepted my request."
Ukraine's Foreign Ministry over the weekend called on Germany to reject Schoenbach's comments on Crimea, saying the statements run counter to efforts to contain Russian aggression.
"Ukraine is grateful to Germany for the support it has already provided since 2014, as well as for the diplomatic efforts to resolve the Russian–Ukrainian armed conflict. But Germany's current statements are disappointing and run counter to that support and effort," Ukrainian Foreign Minister Dmytro Kuleba wrote on Twitter. "The German partners must stop undermining unity with such words and actions and encouraging Vladimir Putin to launch a new attack on Ukraine."
Reuters contributed to this report.