A Georgia state senator urged voters in the Peach State to call and pressure the Georgia Legislature to call a special session on election fraud—coming after Gov. Brian Kemp and other officials said they won't call the session.
"Georgia Patriot Call to Action: today is the day we need you to call your state Senate & House Reps & ask them to sign the petition for a special session. We must have free & fair elections in GA & a this is our only path to ensuring every legal vote is counted," wrote state Sen. Burt Jones, a Republican, on Twitter. His message was re-posted by President Donald Trump on Monday.
Kemp, in a joint statement with Lt. Gov. Geoff Duncan, said it would violate Georgia state law for the General Assembly to select their own electors to the Electoral College. The U.S. Constitution allows for state legislatures to select electors, according to some experts.
"Any attempt by the legislature to retroactively change that process for the Nov. 3rd election would be unconstitutional and immediately enjoined by the courts, resulting in a long legal dispute and no short-term resolution," Kemp and Duncan said.
Trump signaled his displeasure with Kemp on Sunday evening, asking on Twitter if "anyone informed the so-called (says he has no power to do anything!) Governor @BrianKempGA & his puppet Lt. Governor @GeoffDuncanGA, that they could easily solve this mess, & WIN." He called for a signature audit of ballots and a special legislative session.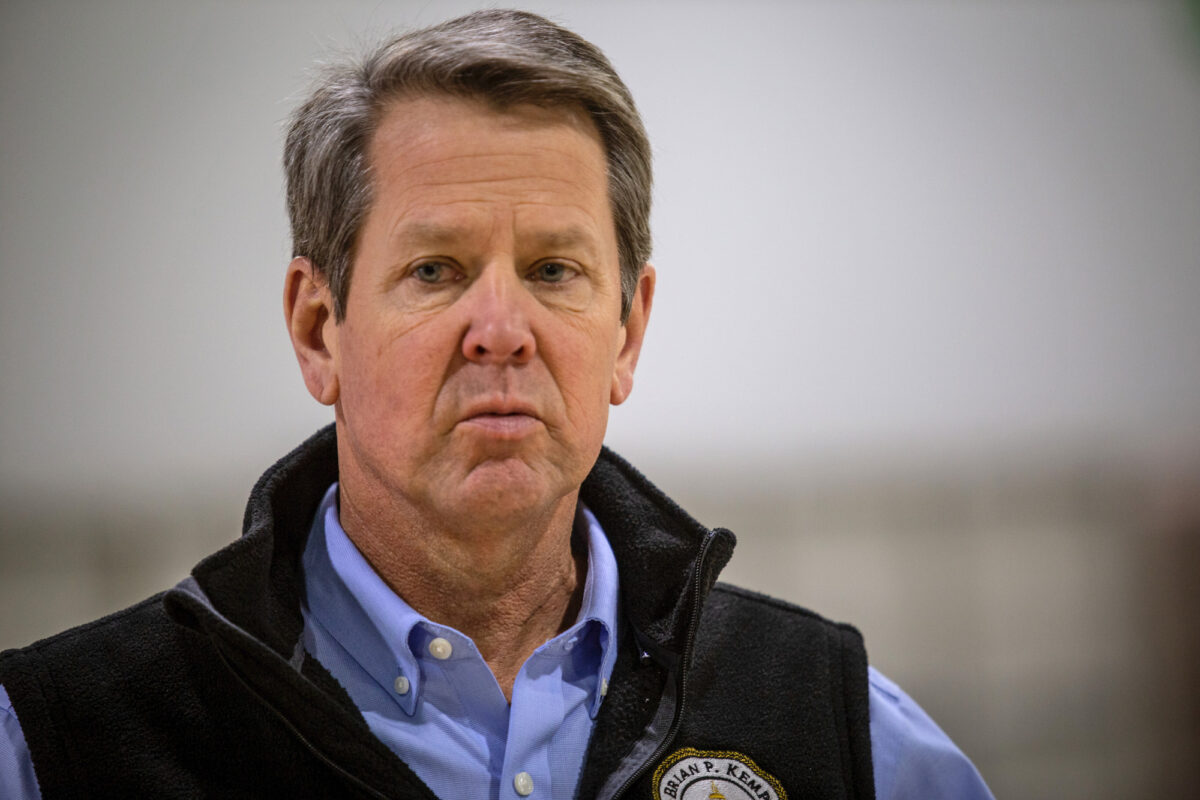 On Saturday, four Republican state senators including William Ligon of Brunswick, Greg Dolezal of Cumming, Brandon Beach of Alpharetta, and Jones of Jackson launched a written petition trying to collect the signatures to force a special session. All four attended Trump's rally Saturday in Valdosta, Georgia.
Last week, Trump's lawyers, Rudy Giuliani and Jenna Ellis, lobbied the legislature to call a special session to reclaim their constitutional authority.
The update comes after a video from Atlanta's State Farm Arena was presented during a Georgia State Legislature hearing by Trump's legal team, showing officials pulling ballot container boxes out from beneath a table when poll observers and other election workers were told work was ending for the night on Nov. 3. Trump's lawyers have alleged it shows election fraud, while Georgia officials have released a series of conflicting statements and have said that it was a routine process.
Georgia Republican Party Chairman David Schafer has said that poll watchers at the State Farm Arena were sent home for the night without being told by Fulton County or other election officials that vote-counting would continue until the early morning hours.
"Fulton County elections officials have been falsely denying for weeks that they announced they were shutting down for night and packed everything up. Now they are claiming that the ballots from under the table were from when they announced they were shutting down and packed up," Shafer wrote in a statement on Sunday.
The Associated Press contributed to this report.