The Georgia Senate election between Sen. Raphael Warnock and Herschel Walker is officially heading to a runoff for Dec. 6, said the Georgia Secretary of State's office on Wednesday.
Neither Warnock, a Democrat, nor Walker, a Republican, gained more than 50 percent of the vote. Election data showed that Warnock had a slight lead over Walker.
Warnock had 49.4 percent of the vote as compared to Walker's 48.5 percent, while Libertarian candidate Chase Oliver got 2.1 percent. Some 35,000 votes separated the Republican and Democrat candidates.
Georgia Secretary of State Brad Raffensperger said in a news conference Wednesday said that his office started the "behind-the-scenes ballots" and "counties are making preparations" for the runoff.
He said that voters can request absentee ballots from Wednesday, Nov. 9, until Nov. 28, adding that about 150,00 voters will automatically receive an absentee ballot because they are on a "rollover list." Most of these individuals are disabled or over the age of 65, Raffensperger said.
The Georgia race, which is one of the most competitive in the country, will help determine who will take control of the Senate. The remaining races in Nevada and Arizona could also factor into what party takes the majority.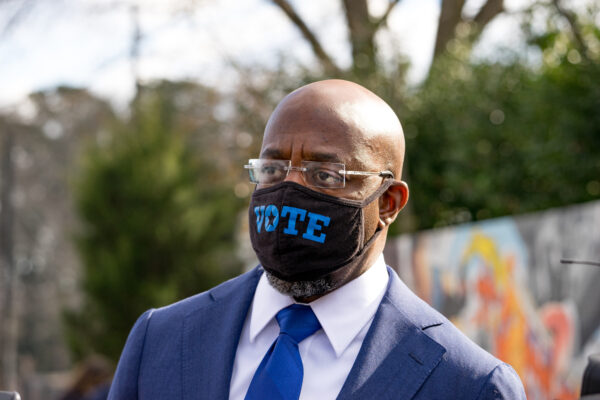 "I'm telling you right now–I didn't come to lose," Walker said during remarks on Tuesday night.
Control of the Senate is currently unclear after Democrats picked up a seat in Pennsylvania. Another competitive race broke in Republicans' favor, as Sen. Ron Johnson (R-Wis.) won reelection in Wisconsin.
"Hillbilly Elegy" author J.D. Vance won Ohio's Senate seat to keep it in Republican hands. He defeated Rep. Tim Ryan (D-Ohio) by 7 percentage points as of Wednesday.
Republican Ted Budd also prevailed over Democrat Cheri Beasley for North Carolina's Senate seat.
For this race, Republicans were defending 21 Senate seats as compared with Democrats' 14 seats.
Runoff
It will be the second runoff for Warnock, who first won his seat in a Jan. 5, 2021, special election runoff alongside Democrat Jon Ossoff's victory in a concurrent Senate runoff. Together, the Georgia seats gave Democrats the narrow majority they are now defending.
Whether Georgia becomes a winner-take-all for Senate control a second time will depend on the outcomes of other contests that are still pending, with Arizona and Nevada the two most closely watched because Republicans are trying to oust Democratic incumbents.
Walker immediately played up the possibility that Georgia will tilt the chamber one way or the other.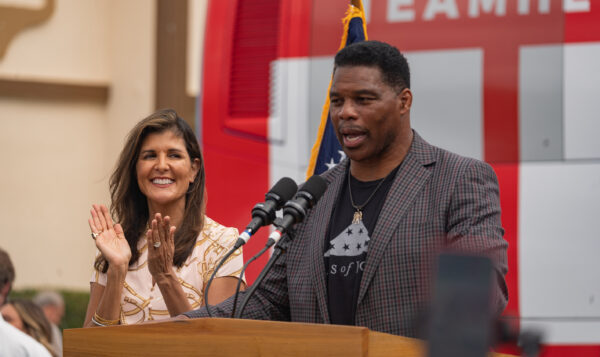 "Control of the Senate is likely at stake," Walker's campaign wrote in a fundraising push Wednesday afternoon. "We don't have a moment to waste."
Warnock acknowledged the likelihood of a runoff in the early hours of Wednesday morning as he urged the supporters who remained at his election night party to gird themselves for more.
"I understand that at this late hour you may be a little tired, but whether it's later tonight or tomorrow or four weeks from now, we will hear from the people of Georgia," the senator said.
The Associated Press contributed to this report.