Georgia's secretary of state announced Friday the state will have a recount of the 2020 election.
"Right now, Georgia remains too close to call. Out of approximately 5 million votes cast, we'll have a margin of a few thousand," Georgia Secretary of State Brad Raffensperger, a Republican, told reporters during a press conference at the state capitol.
"With a margin that small, there will be a recount," he added.
As of 10 a.m., there were a little under 5,500 votes left to count, officials said. Most are in Gwinnett County.
Another 8,890 outstanding military ballots will be counted if they're returned by Friday evening and were postmarked by Election Day.
As of 10:57 a.m., Democratic presidential nominee Joe Biden had 2.45 million votes, just 1,579 more than President Donald Trump.
Percentage-wise, the margin was 0.3 percent.
If the final count is within 0.5 percent, a candidate can request a recount under Georgia law.
Biden overtook Trump early Friday.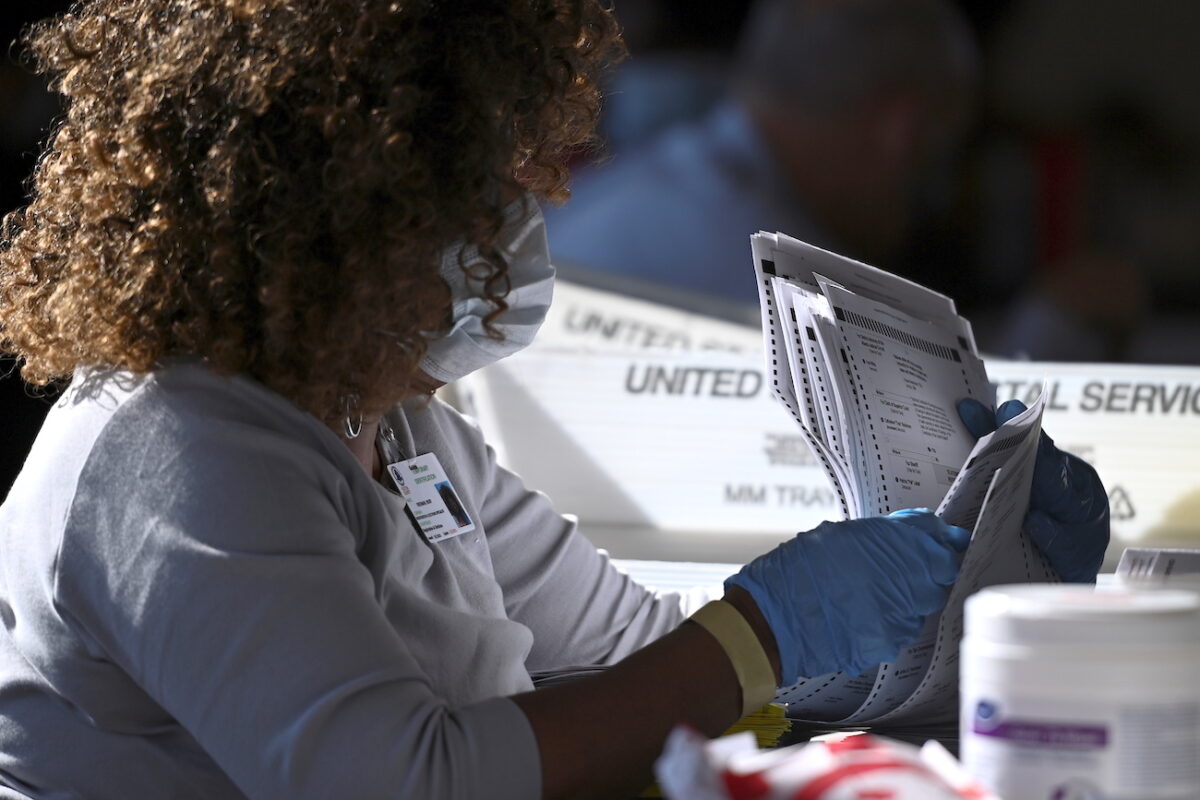 "We're not seeing widespread irregularities. We're not seeing anything widespread. We are investigating any credible accusation with any real evidence behind it," Voting System Implementation Manager Gabriel Sterling told reporters
"Let me tell you one thing: when you have a narrow margin, little small things can make a difference," he added. "So everything will have to be investigated to protect the integrity of the vote. Our office intends to do that. You get a wide margin, it doesn't matter that much. A narrow margin, it does. We are literally looking at a margin of less than a large high school."
The count is taking so long in part because election workers had to process some 1.25 million mail-in ballots, equal to about a third of all votes, officials said.
"They've never had to handle this volume of paper before," Sterling said.
Sterling had said on Thursday that a recount was likely to happen.
In most recounts, the outcome stays the same, he noted.
"We anticipate most recounts do not make differences. But in the past, we weren't involving the paper in that, especially this volume of hand-marked paper," he said.
The Trump campaign on Friday cited the probable Georgia recount. It said it was confident officials would find ballots that were improperly harvested and that Trump would ultimately prevail.
Georgia hasn't voted in a Democrat for president since 1992, when Bill Clinton won by 13,000 votes in a three-way race.