A man has claimed a half-million dollar house as his own and has refused to move out, claiming land rights in what police have labeled a "sovereign citizen" case.
Joel Fedd occupied a house in Gwinnett County, Georgia, and claimed it as his own before he was arrested by police, WSB-TV reported. Fedd posted images on his Facebook page showing him exploring the property and talking about how he hoped to legally claim it as his own. A family had already purchased the property but had yet to move in.
He posted multiple pictures of himself standing on various parts of the property. In the pictures, a real estate company's sign indicates the house is already "under contract."
He also posted videos on Facebook from inside the house.
"They say the [expletive] $500,000, half a million, but this [expletive] free when you a [expletive] Moor, and you know where you at and who you are, what you tied to," Fedd said in one of the videos. "They say it was $500,000, but thank you ancestors for the free gift. It was already mine I just had to realize that."
Fedd expects there will be a legal battle once he fully moves in, but he claims he is ready and has things lined up.
In another video, Fedd shows himself pasting legal documents on the windows to the home from inside, and says that these are documents he filed that allow him to occupy the home.
"We doing everything the legal way. I might look like a bandit, but, no. That's what they want you to think. I'm actually one of the good guys. Reclaiming what's rightfully mine," Fedd says in another video. The text next to the video says "Claim It You Have The Law On Your Side."
Fedd also says in the video that he just needs one more document to fully claim the house as his own and that he has practically everything else needed.
Next to another video post, Fedd wrote the following:
"I know people don't know what I got going on and are scared but this is our land and I'm willing to put my life on the line for the Future of Our Nation And Empire so at this point the property is mine I just need to close the deal with the courts and obtain that Alloadial Title I'm learning as I go and I'm look forward to hearing from someone claiming I don't own this property cause they will have to prove IN COURT how exactly do they own it if I don't but the thing is Everything On This Land Is Mine So Take From Me"
Jack Campbell lives near the property. He said the true owners of the house were locked out because Fedd changed the locks. After the owners changed them, Fedd changed them again, WSB-TV reported.
"At the time we were all worried about him," Campbell told WSB-TV. "We've got small kids in this neighborhood so we were all scared."
Fedd was charged with criminal trespass and making false statements. The owners have since regained control of the property and have started moving in, according to WSB-TV.
It Gets Weirder
A Georgia family recently discovered a man had been living in their home after traveling over the holidays. He even changed the locks and claimed the house was his.
Janice Henson told WSB-TV that the key to her family's home in Marietta wouldn't work when she attempted to open the door.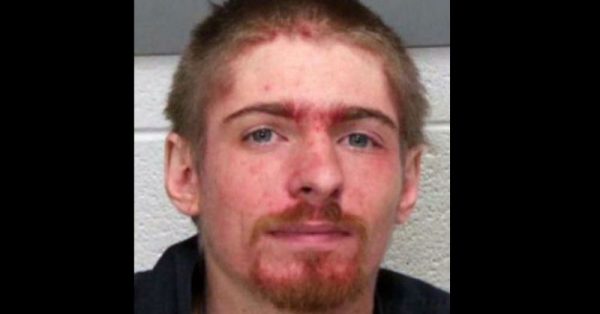 Marietta, in Cobb County, is a city located northwest of Atlanta.
A man in a wheelchair came to the door and told her to leave. The stranger also claimed to have a gun, said Henson.
The police were called, leading to a five-hour standoff between officers, the SWAT team, and the suspect. WSB reported that the SWAT team broke down the door and sent a robot to locate the suspect.