A 30-year-old Georgia man is facing multiple charges after allegedly throwing a 13-year-old girl from his car during a high-speed chase.
The incident took place in Columbia, South Carolina, at around 3 a.m. on Sunday, July 7, after deputies approached a vehicle in an empty parking lot, the Richland County Sheriff's Department said, via Fox News.
According to WIS-TV, Derek Jerome Nelson is being charged with criminal sexual conduct, assault and battery of a high and aggravated nature, sexual exploitation of a minor, solicitation to commit a felony, dissemination of obscene material to a person under 18, and failure to stop for blue lights.
Deputies cited by The State indicated that when they approached the empty car early Sunday, they saw the suspect climb from the back into the driver's seat and speed off.
The sheriff's department cited in the report said deputies set off in pursuit and during the chase, one of them reported seeing what he thought were parts of the vehicle flying through the air.
The driver was eventually stopped and arrested. He reportedly told officers he was "hooking up" with a girl he met online and she had jumped out of the car during the chase.
The 13-year-old girl—who suffered injuries to her hands, arms, and legs—was found by other deputies and taken to the hospital. She reportedly told the police she was "thrown from the car" by her boyfriend.
Nelson, who was wearing nothing but a T-shirt at the time of his arrest, reportedly told deputies he thought the girl was 18 but had referred to her in a message as "my 13-year-old doll."
He was being held at the Alvin S. Glenn Detention Center.
Abducted 3-Year-Old Found Safe
It comes after Oakland Police announced that a 3-year-old girl abducted in a carjacking has been found and the suspect is in custody.
She had been abducted at around 8:10 p.m. on Saturday, May 11, by an unknown suspect as she was inside a silver 2005 Mercedez-Benz sedan.
The Oakland Police Department posted an update on the case on May 12, saying on Twitter that the little girl was found safe shortly before 2 a.m. Sunday morning.
"OPD located missing 3-year-old child who was reported taken during a carjacking. Child is safe. The suspect in the carjacking has been taken into custody."
OPD located missing 3 year-old child who was reported taken during a carjacking. Child is safe. The suspect in the car jacking has been taken into custody. pic.twitter.com/niKs1KgKLj

— Oakland Police Dept. (@oaklandpoliceca) May 12, 2019
Earlier, California Highway Patrol issued an amber alert in connection with the child's disappearance with an urgent request for anyone with information to call 911.
AMBER Alert – Alameda and Surrounding Counties
The child was taken by an unknown suspect from Oakland, CA, in a 2005 Silver Mercedes Sedan – License Plate – 8GIY743.@oaklandpoliceca IF SEEN, CALL 911 pic.twitter.com/dIRreraUOa

— CHP – Alerts (@CHPAlerts) May 12, 2019
Missing Children
There were 424,066 missing children reported in the FBI's National Crime Information Center in 2018, according to the National Center for Missing and Exploited Children (NCMEC). Under federal law, when a child is reported missing to law enforcement they must be entered into the database. In 2017, there were 464,324 entries.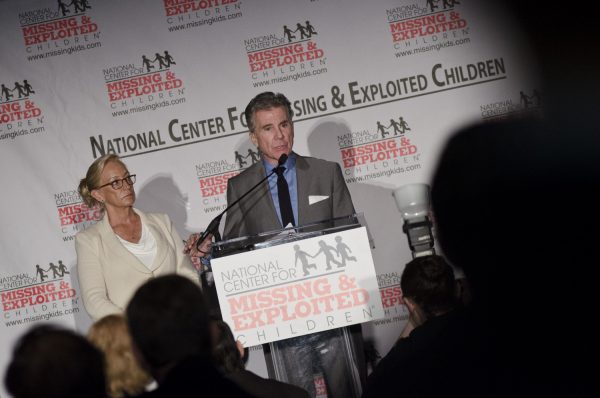 "This number represents reports of missing children. That means if a child runs away multiple times in a year, each instance would be entered into NCIC separately and counted in the yearly total. Likewise, if an entry is withdrawn and amended or updated, that would also be reflected in the total," the center notes on its website.
"Unfortunately, since many children are never reported missing, there is no reliable way to determine the total number of children who are actually missing in the U.S.," NCMEC (National Center for Missing & Exploited Children) added.
In 2018, the center said it assisted officers and families with the cases of more than 25,000 missing children. In those cases, 92 percent were endangered runaways, and 4 percent were family abductions.
The center said that it participates in the Amber Alert Program, which is a voluntary partnership between numerous entities including broadcasters, transportation agencies, and law enforcement agencies. The Amber Alert Program issues urgent bulletins in the most serious child abduction cases.
According to the NCMEC, to date, 941 children have been successfully recovered as a result of the Amber Alert Program.
The center notes that of the more than 23,500 runaways reported in 2018, about one in seven were likely victims of child sex trafficking.