The judge overseeing the Ahmaud Arbery death trial denied a motion for a mistrial after a defense attorney argued that a "woke left mob" influenced the jury.
Gough's client, William "Roddie" Bryan, Greg McMichael, and McMichael's son Travis McMichael are charged in the death of Arbery. Prosecutors said that the men allegedly chased and shot Arbery while he was jogging on Feb. 23, 2020.
The three men, who pleaded not guilty, said they were attempting to make a citizen's arrest of a man they had suspected of burglary last year.
On Thursday, about 200 pastors gathered outside the Glynn County courthouse in coastal Brunswick, Georgia, after attorney Kevin Gough said that it was inappropriate that Al Sharpton, Jesse Jackson, and Martin Luther King III sat with Arbery's family in the courtroom at various points in the trial.
Gough on Thursday showed photos of a large gathering outside the court, arguing that it may constitute jury intimidation.
"This is a trial that's been infected by mob violence of a woke left mob," Gough said. "This is what a public lynching looks like in the 21st century," he added. "There is pressure being exerted on the jury."
He continued to say: "It doesn't matter how many people are outside, it doesn't matter how violent they appear to be, it doesn't take much … you've got witnesses and jurors who are worried about their careers and their livelihoods when this case is over and they're well aware of what's goin' on."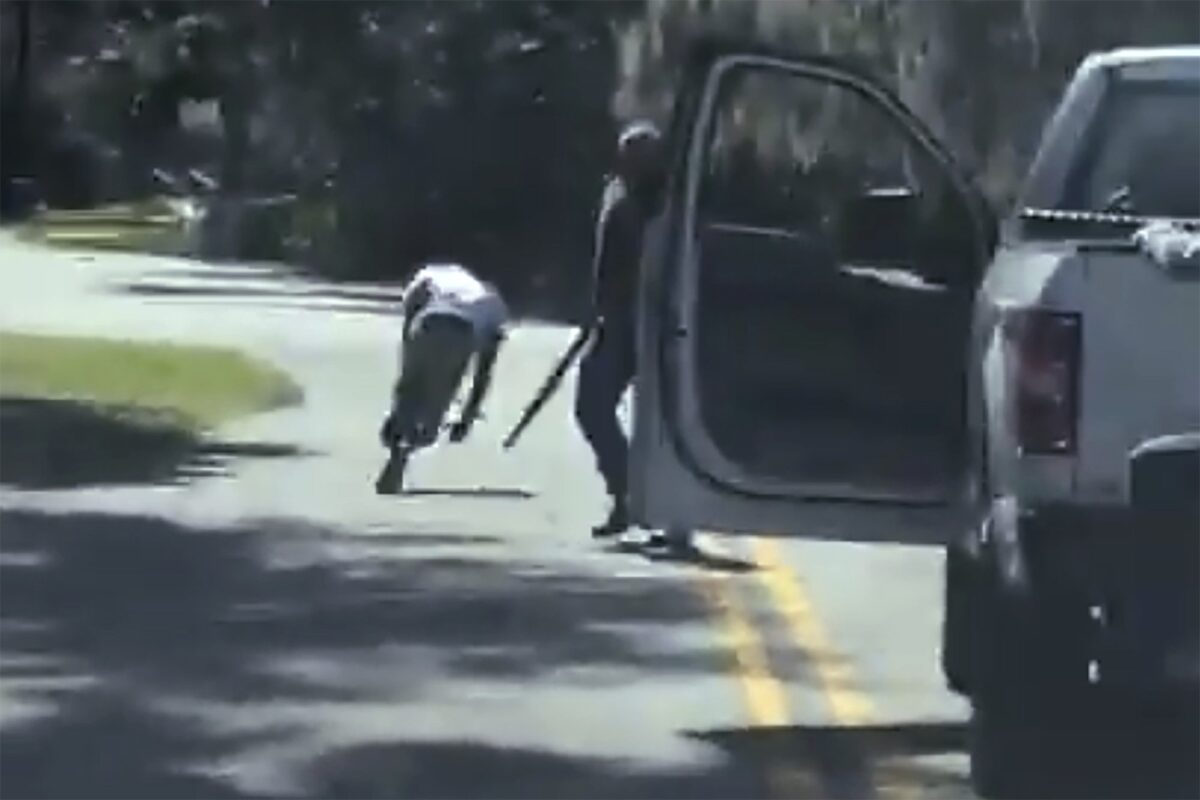 Prosecutor Linda Dunikoski argued that Gough, who she described as a "brilliant" and "calculating" lawyer, made the courtroom comment in a bid to provoke the gathering or possibly protesters with Black Lives Matter T-shirts.
"He is very, very smart. He is very, very calculating, and he is a good lawyer," she said. "Because on Nov. 12 he stood up in this courtroom knowing full well he was on television and made comments about Al Sharpton and then black pastors and Colonel Sanders all knowing full well it was being broadcast on television."
Dunikoski further stated that people are "responding to what he did. They're responding to what he strategically, knowingly, intelligently did, so that there would be a response, so that he could then complain of it."
On Friday, Superior Court Judge Timothy Walmsley denied the defense's motion in a brief statement.
Ahead of the start of the trial, Walmsley ruled that Arbery's criminal history, which included two arrests, could not be used as evidence. Arbery pleaded guilty to charges that he carried a gun on a high school campus in 2013 and was arrested in 2017 on charges that he tried to shoplift a TV at Walmart before pleading guilty.
Closing arguments in the case are expected to be made on Monday, Nov. 21.
Reuters contributed to this report.