Georgia Gov. Brian Kemp nominated political newcomer Kelly Loeffler to replace retiring Sen. Johnny Isakson (R-Ga.) despite President Donald Trump's reported preference for Rep. Doug Collins (R-Ga.).
"From the farm to the New York Stock Exchange, Kelly Loeffler has lived the American Dream. I'm confident that she will work every single day to keep that same dream alive for our children, grandchildren, and generations to come. Kelly Loeffler will stand with the President, Senator Perdue, and their allies in the U.S. House and Senate," Kemp said in a Wednesday statement.
"I'm excited to appoint Georgia's first female Senator in nearly 100 years—but, more importantly, I'm excited to appoint a life-long Republican who shares our conservative values and vision for a safer, stronger Georgia."
Kemp said Loeffler will support the Republican Party's agenda, including Second Amendment rights, working to curtail abortion, and fight against illegal immigration.
"We have seen firsthand the impact that political outsiders like Donald Trump and David Perdue have in Washington, D.C. It is time to send them reinforcements so we can Keep America Great," Kemp added.
Loeffler, the CEO of Bakkt, and the co-owner of the Atlanta Dream women's basketball team, in a statement said that she's created jobs for 25 years.
"I haven't spent my life trying to get to Washington, but there are a few things folks are going to find out about me: I'm pro-Second Amendment, pro-military, pro-Wall, and pro-Trump. I'm a life-long conservative, and I make no apologies for my conservative values," she said. "I'm strongly pro-life and believe that every life is a blessing. When it comes to protecting the innocent, I don't look to government for the answers. I look to God."
Loeffler said she was "disgusted" by the impeachment efforts against Trump.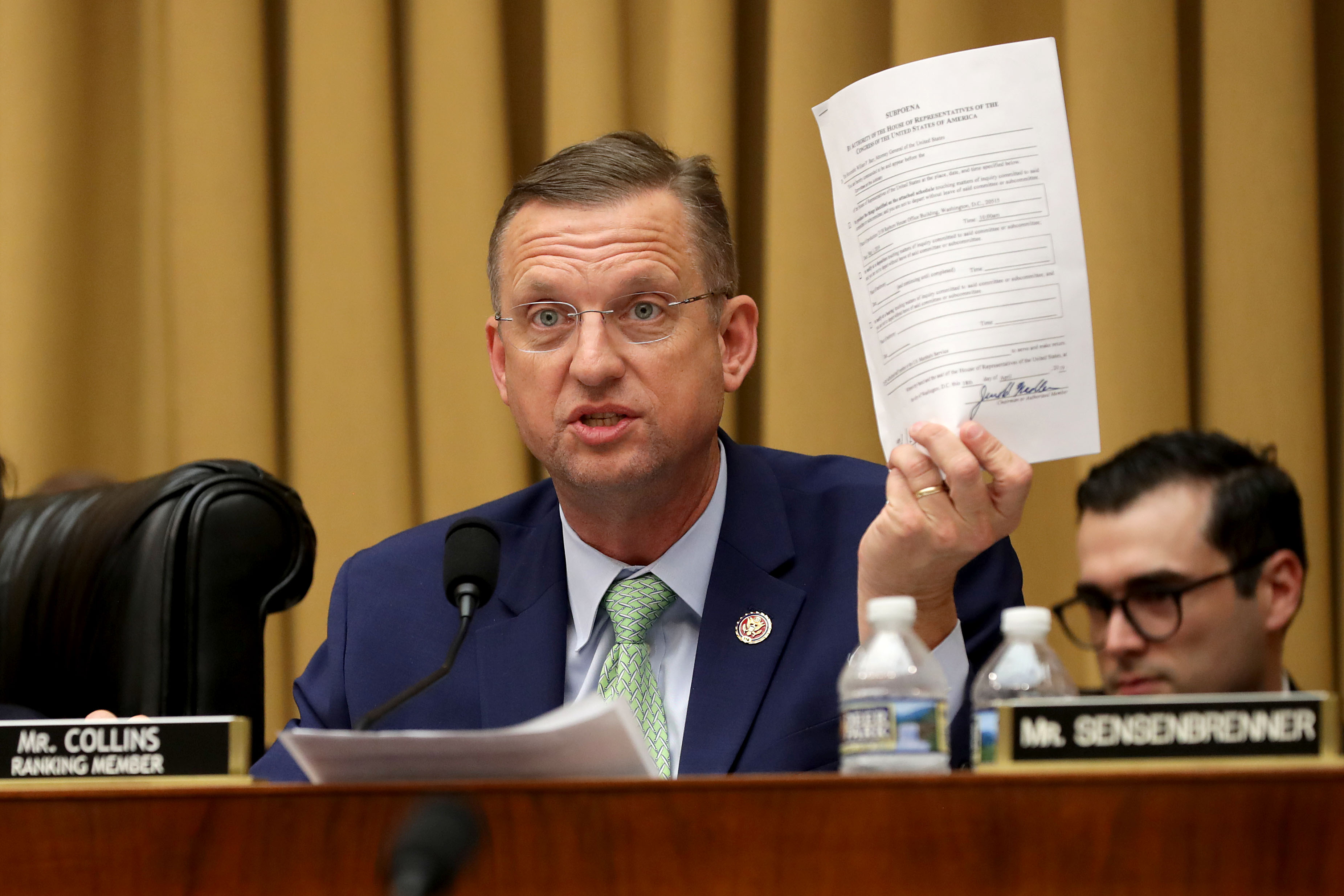 Collins
Trump never publicly said he preferred Collins to replace Isakson, but reports in recent weeks claimed that he told Kemp as much when the two met recently at the White House.
Trump ally Rep. Matt Gaetz (R-Fla.) publicly warned Kemp last week, telling him that he should choose Collins.
Trump "told you how to be supportive: Appoint Rep. Doug Collins," he said. "You are ignoring his request because you THINK you know better than @POTUS. If you substitute your judgement for the President's, maybe you need a primary in 2022. Let's see if you can win one w/o Trump."
Kemp advisor Ryan Mahoney hit back at Gaetz, telling him: "We don't know you and we don't care what you think."
Kemp responded earlier to criticism, writing in a statement that he stood with Trump. "The idea that I would appoint someone to the U.S. Senate that is NOT pro-life, pro-2nd Amendment, pro-freedom, and 100% supportive of our President (and his plan to Keep America Great) is ridiculous," he added.