A 14-year-old Georgia girl was allegedly denied food, confined to a small cage, and subjected to various forms of abuse before she died and was buried in her family's back yard.
Detective Abby Brown testified on Tuesday, March 5, that as Mary Crocker approached the moment of her death in late October, she was forced to live in a cage made for a dog.
According to the Atlanta Journal-Constitution, the investigator said Crocker had been bound with zip-ties, beaten, and starved.
The mistreated girl reportedly spent so much of her time locked up in the tight cage—which also served as her bedroom—that her joints became swollen and her body twisted.
A photograph of Crocker taken shortly before her death as she stood naked in front of the cage reportedly showed her figure to be shockingly skeletal.
Bodies in the Backyard
The shocking details were revealed during Tuesday's preliminary court hearing in Effingham County Superior Court related to the deaths of Mary Crocker and her older brother Elwyn Crocker Jr., according to Dayton Daily News.
The siblings' bodies were found buried on the family's property outside the rural city of Guyton, near Savannah, in Effingham County, on Dec. 20 by sheriff's deputies.
Investigators were called to the house on Dec. 19 for a welfare check on a juvenile girl. When officers found no trace of her, they began to investigate a possible death case and found Mary Crocker buried in the backyard.
Detectives later also found the body of Elwyn Crocker Jr. buried behind the family's double-wide trailer. Like Mary, Elwyn was 14 when he died.
The children were homeschooled and neither child had ever been reported missing.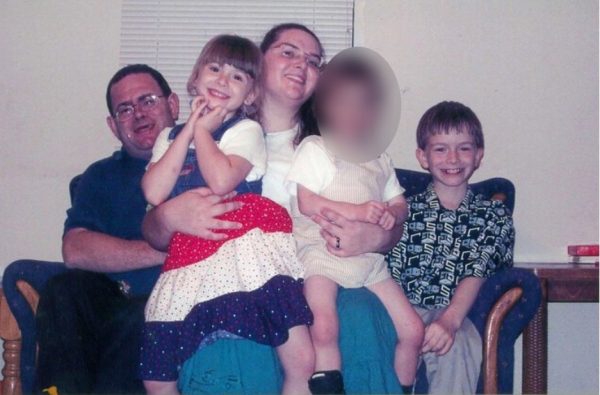 Five Adults Charged
Five relatives allegedly participated in abusing the girl, and all face charges of child cruelty and felony murder.
The girl's father Elwyn Crocker Sr., 50, his wife Candice, 33, and her mother Kim Wright, 50, are among the accused.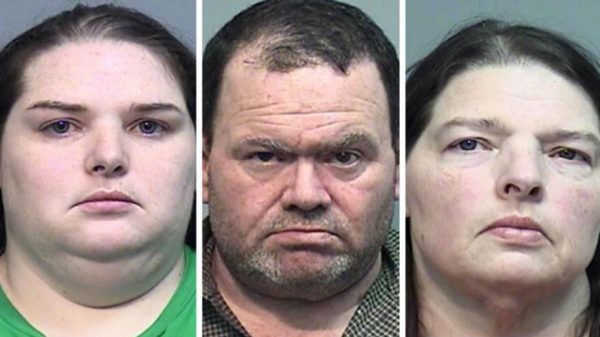 The other suspects are Wright's boyfriend Roy Anthony Prater, 55, and the children's step-uncle Tony Wright.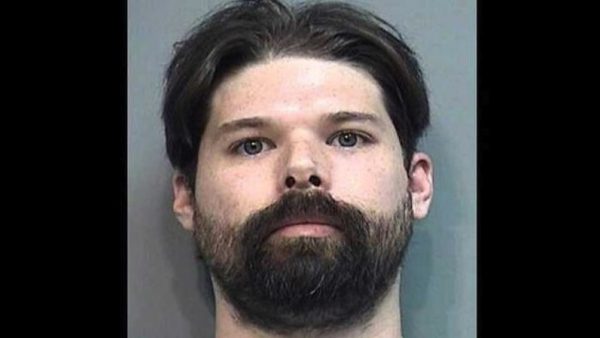 So far, charges have only been brought in connection with Mary's death.
Authorities said additional charges could arise from Elwyn Jr.'s death once medical examiners finish examining his body.
Gruesome Account
Tuesday's testimony was the most detailed yet in the case and focused only on the death of the girl.
The court heard Mary had been beaten with household objects, and even when she was rarely given food, it contained unpalatable substances such as rice vinegar so she couldn't choke it down.
She was kept naked and only bathed when someone would haul the cage from the kitchen to the bathroom and spray her with water, it was claimed.
The detective said the girl's abuse came as "punishment" for various "bad behavior" such as refusing to exercise or do chores or for stealing food.
According to court testimony, the father—Elwyn Sr. Crocker—admitted to burying the kids and taking part in Mary's abuse, but he claimed he did it at the direction of his wife and Kim Wright.
Brown said that as she neared the moment of her death, Mary was spending nearly 24 hours a day in the dog pen. The detective told the court that the child's joints had become so badly damaged from the confinement that she was duct taped to a ladder to see if her limbs would straighten out.
Authorities believe that at some point in October, Crocker Sr. called his wife to say he'd just seen the "light go out of her eyes," and asked his wife to get some black trash bags and cement.
Neighbors Speak
Neighbors said that the two children who appeared to live in the house didn't play with the other kids on the street, while the small girl who lived there was always outside doing yard work.
"Other kids said at school, they could tell stuff was wrong with her hands. They were red. That was from being out in the yard out there most of the time working, doing stuff from the time she got off that bus until they would go in at night," Gary Bennett, the family's next-door neighbor, told WTOC.
"Then she would go to school and kids would see her and ask what was wrong and she wouldn't ever say anything. She wouldn't open up to anybody," Bennett said.
"It's devastating to know someone would do this to a child. I love my children. I have five kids and 10 grandkids, almost six great-grandson [sic] the way, and I can't imagine someone doing this to one of them and it terrifies me to know that someone would do this to a child," added neighbor Ruth Sikes.
Bennett told AJC that Mary looked constantly frightened in the months before her death. Then he stopped seeing her entirely.