Six people, including three children, were killed during a head-on crash on Interstate 95 in Georgia on Sunday, said state officials.
The Georgia State Patrol confirmed the deadly crash occurred at around 2 a.m. in Liberty County, located 30 miles south of Savannah.
Liberty County Sheriff's Deputy Lt. Jason Colvin said a "lookout advisory" was issued by a 911 dispatcher for a white Lexus going the wrong way on I-95. Deputies were heading to the interstate when they received a call about an accident on the same road, WSAV reported.
Officials found that the Lexus collided with an SUV in a crash that left no survivors. The driver of the Lexus was identified by trooper Markus White as an "elderly gentleman" whose vehicle had Florida license plates, according to the station.
The two adults and three children in the SUV were killed, the report said. Deputies believe they were between the ages of 3 and 10.
Investigators stated that everyone had their seat belts on, adding that that the 77-year-old man wasn't impaired during the time of the incident, Fox5 reported.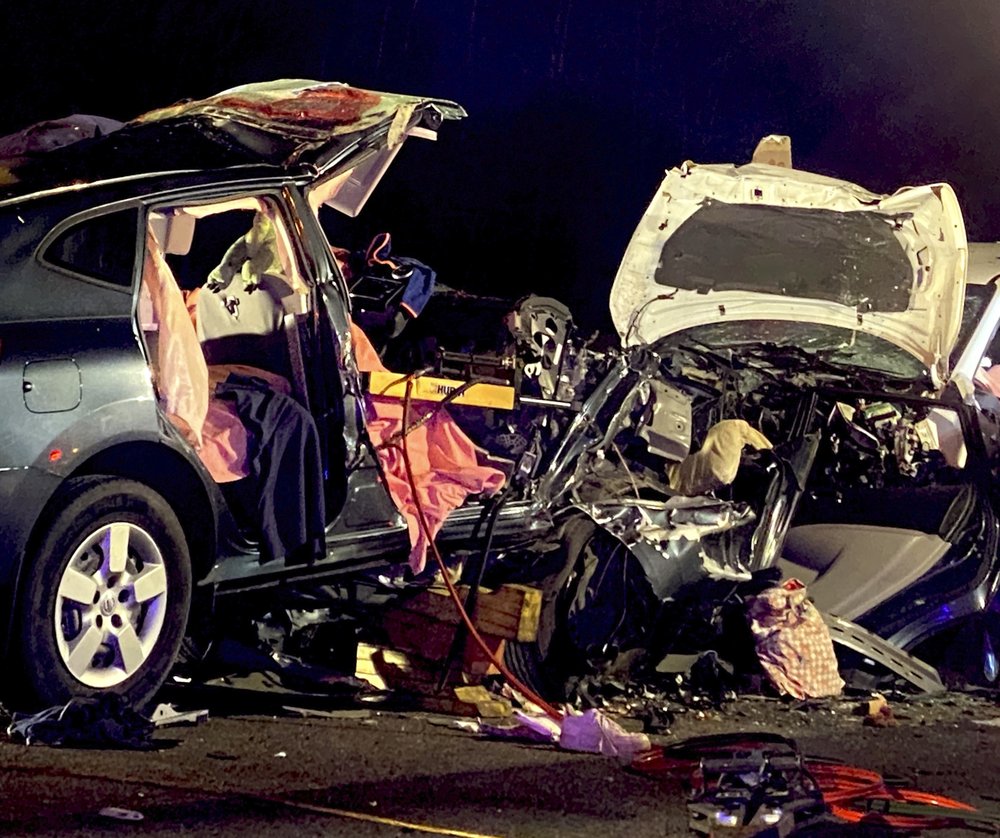 While authorities said they aren't releasing the names of the victims pending notification of their families, the SUV—a Nissan Rogue—had Virginia tags, the report said.
The accident shut down the northbound lanes of the interstate until about 5:30 a.m. on Sunday.
The crash remains under investigation.
Photos taken from the scene showed the front of both vehicles had suffered severe damage.