Former President George W. Bush and former Florida Gov. Jeb Bush met mourners who were paying tribute to their father, George H.W. Bush, the 41st president who died over the weekend.
They made a surprise visit at the U.S. Capitol on Dec. 4 to greet mourners as their father lay in state. They were accompanied by their wives and George W. Bush's daughters, Jenna and Barbara, according to Fox News. They spent time shaking hands and hugging members of the public who were near the casket.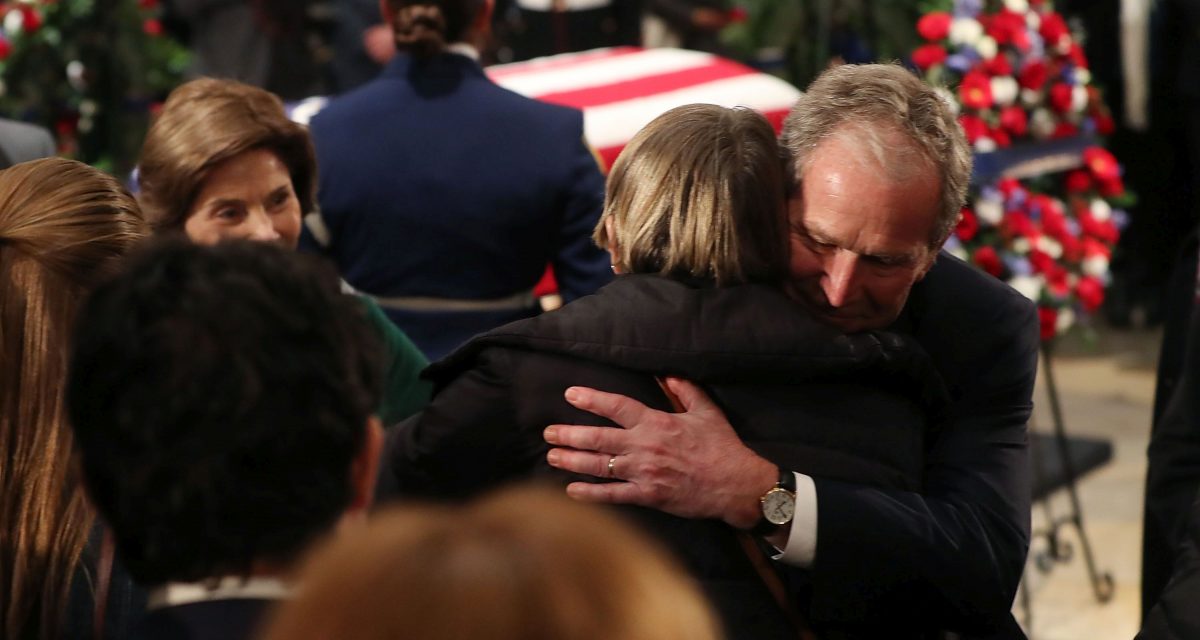 Bush even held a baby that was brought by a mourner.
Earlier on Tuesday, George W. Bush and Laura Bush met with President Trump and the first lady, Melania Trump, for about 20 minutes at the Blair House.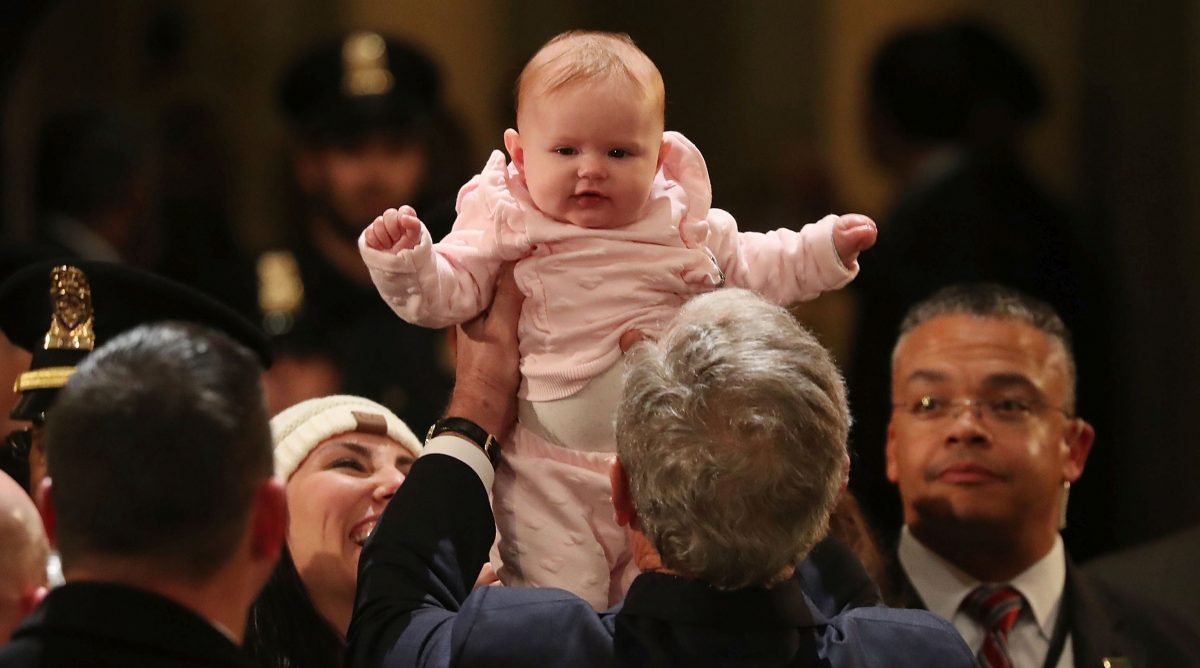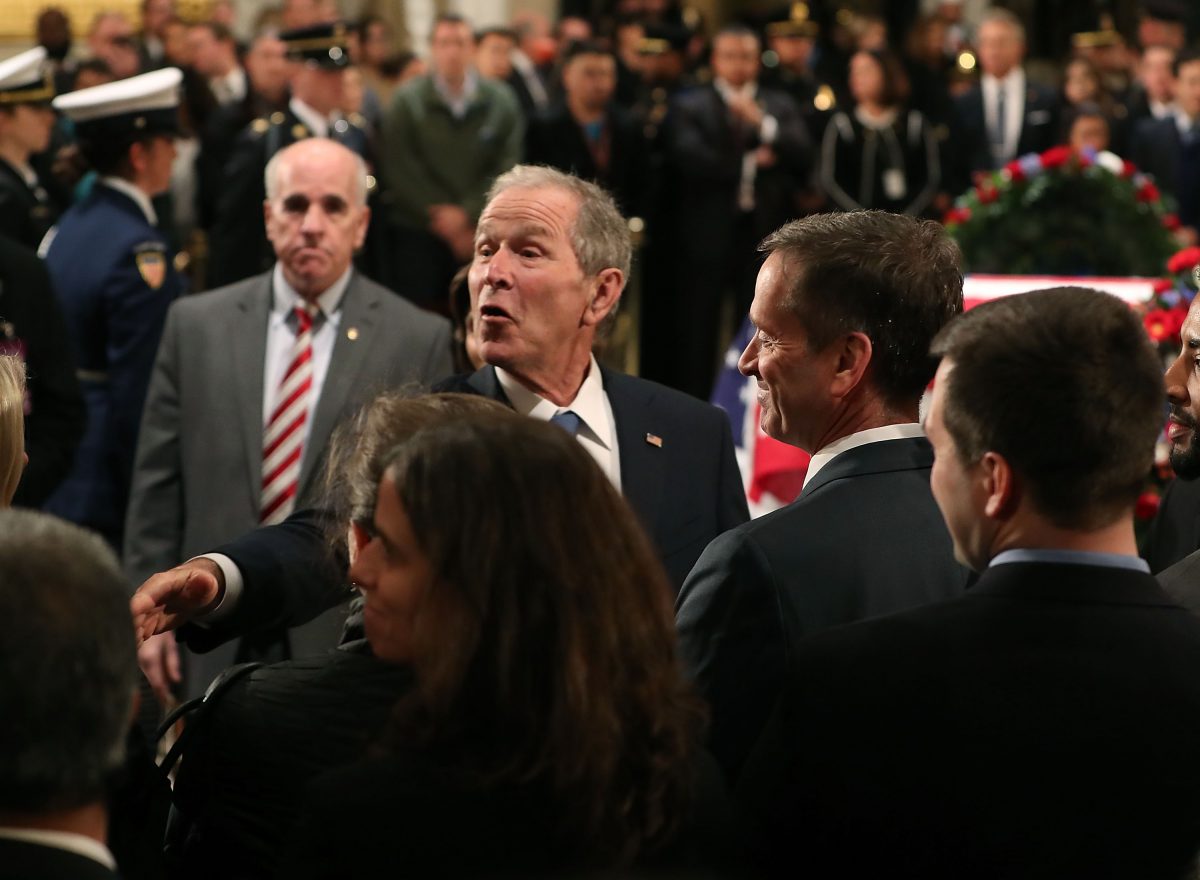 The former president's son, Neil Bush, his brother Jonathan Bush, and his nephew Billy Bush, who is the former host of "Access Hollywood," also visited the 41st president's coffin.
Former Republican Sen. Bob Dole, who ran against Bush in 1988, also visited his casket. Video footage shows Dole, 95, being lifted by an aide to stand before he saluted the former president. Both men served in World War II in different capacities.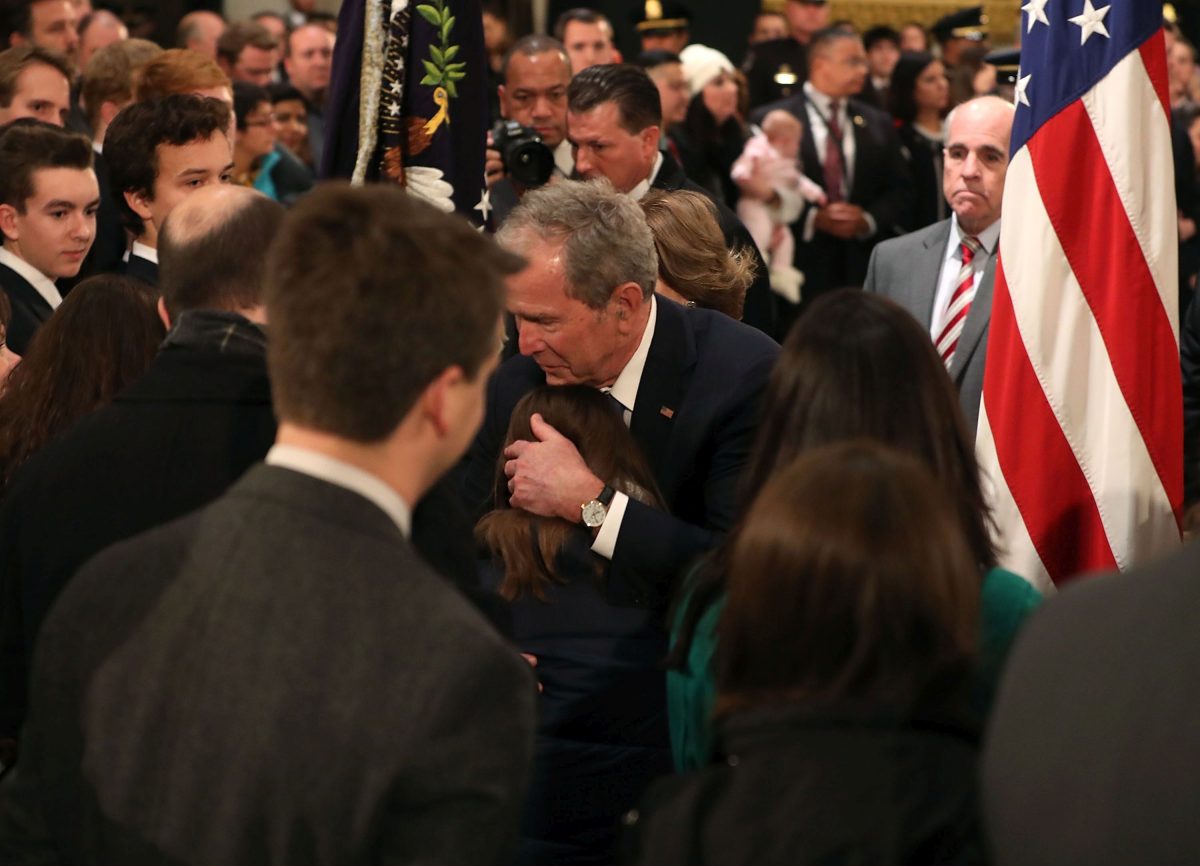 Members of the public who never voted for the man waited in the same long lines as the rest, attesting that Bush possessed the dignity and grace that deserved to be remembered by their presence on a cold overcast day in the capital, according to The Associated Press.
"I'm just here to pay my respects," said Jane Hernandez, a retired physician in the heavily Democratic city and suburbs. "I wasn't the biggest fan of his presidency, but all in all he was a good sincere guy doing a really hard job as best he could."
President Trump ordered the closure of federal offices on Dec. 5 for a day of mourning during Bush's funeral.
"President George H.W. Bush led a life that exemplified what is truly great about America. As with so many of his generation, the Greatest Generation, President Bush worked selflessly throughout his long life to bring about a world of justice and lasting peace. With his passing, we mark one of the last pages of a defining chapter in American history," he said in a statement to Congress this week.
He added: "Fearless, courageous, adventurous, and unyielding, through the highs and lows of the twentieth century and into the next millennium, President Bush served his nation, creating an example that will inspire generations for decades to come."
The Associated Press contributed to this report.