George Bush: $500 Million Raised for Presidential Library
April 10, 2013 12:44 pm Last Updated: July 18, 2015 5:20 pm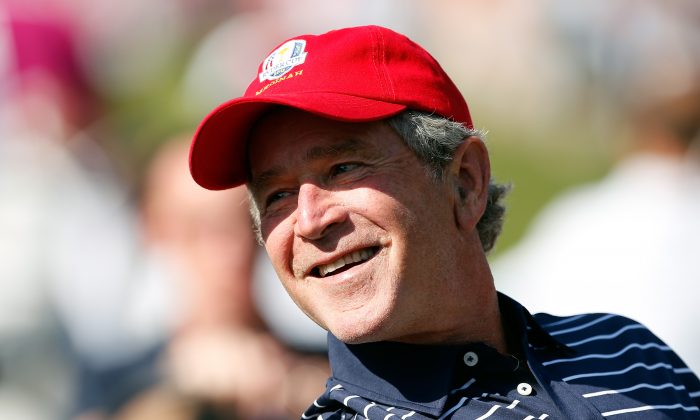 George Bush $500 Million raised: Former President George W. Bush has raised more than $500 million for his presidential library, according to a report on Wednesday.
"It was our goal to raise $500 million by the time the George W. Bush Presidential Center was dedicated, and we reached that goal," said Mark Langdale, head of the George W. Bush Center, according to Time magazine.
Time pointed out that with the recent haul, it makes Bush the most successful former president to raise funds.
"Half of the money was spent to build the Bush Center itself, a portion of the funds go to a mandatory endowment to the Federal Government, which will be paid when we gift the George W. Bush Presidential Museum and Library to the American people on April 25th, and another portion of the funds will go to Southern Methodist University for a endowment that is intended to strengthen our relationship with their programs," Langdale added.
The Bush library, located at the campus of Southern Methodist University in Texas, will be opened to the public on May 1.
The announcement comes a month after it was reported that Bush recently took up art classes and has a private painting teacher.
"He has such a passion for painting, it's amazing," teacher Bonnie Flood told Atlanta-based WAGA-TV. "He's going to go down in the history books as a great artist."
"I think he said he painted 50 dogs," Flood added. "He pulled out this canvas and started painting dogs and I thought, 'Oh my God, I don't paint dogs!"