General Mills announced a nationwide recall of unbleached flour due to concerns the packages might be contaminated by E. coli.
The recall came after the possible contamination was uncovered by sampling.
"The recall is being issued for the potential presence of E. coli O26 which was discovered during sampling of the five-pound bag product," the Food and Drug Administration (FDA) said in a statement.
"This recall is being issued out of an abundance of care as General Mills has not received any direct consumer reports of confirmed illnesses related to this product."
The recalled bags are five-pound packages of Gold Medal Unbleached All-Purpose Flour.
Gold Medal is one of the most popular flour brands on the market.
Other types of flour from the company aren't affected by the recall.

People who find they have the bags at home should throw them out. People who have to throw out bags of the flour can contact General Mills at 1-800-230-8103 or at the company's website.
The company confirmed in a statement that it hasn't received any reports of illnesses and reminded people that flour should never be eaten raw.
According to the Food and Drug Administration, eating raw dough can make people sick. "Flour is derived from a grain that comes directly from the field and typically is not treated to kill bacteria," Leslie Smoot, a senior advisor in FDA's Office of Food Safety, said in a statement posted on the agency's website.
Flour can be prepared through boiling, baking, roasting, microwaving, and frying.
Gold Medal recalled unbleached flour in January because testing detected the potential presence of salmonella.
Salmonella can cause salmonellosis, a common bacterial foodborne illness, noted the Centers for Disease Control and Prevention (CDC).
"CDC estimates Salmonella causes about 1.2 million illnesses, 23,000 hospitalizations, and 450 deaths in the United States every year. Food is the source for about 1 million of these illnesses," the agency stated.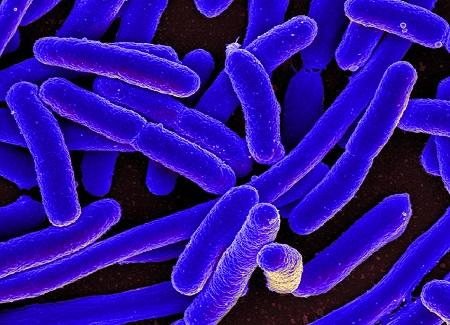 Symptoms include diarrhea, abdominal cramps, and fever within 12 to 72 hours after consuming a contaminated product.
Most people recover without treatment; most of those hospitalized suffer from severe diarrhea.
E. coli, meanwhile, are bacteria found in the environment, the intestines of both people and animals, and in foods.
According to the CDC, only some types of E. coli can cause illness.
"The types of E. coli that can cause diarrhea can be transmitted through contaminated water or food, or through contact with animals or persons," it stated.
Most people get well within a week but some infections can be deadly, especially in younger or older people.