Thieves once attempted to siphon gas from a bus got a nasty surprise—they instead tapped the sewage tank.
The unidentified thieves spotted a parked bus in Laverton, Australia, at night, reported the Daily Mail years ago. But the story this week has gone viral again, perhaps because of the "instant karma" nature of the story and because so many people have been victims of gas siphoning.
When they attempted to siphon the gasoline, they instead got a mouthful of raw sewage.
Police discovered the mixup when they saw a cap next to the bus, but none of its gas was stolen, according to reports at the time.
"We can infer they beat a very hasty retreat, with a somewhat bitter taste in their mouth," police spokesman Heath Soutar was quoted by the Mail as saying.
He added that police have "absolutely zero interest" in recovering what the thieves took from the bus, but he said officials are still looking for the offenders.
Soutar told the West Australian that they're hoping that "word of mouth" will help crack the case.
Police in Laverton also tweeted about the incident.
"Hey all. Only in LA. We are looking into this one and following our nose for some leads. Hoping to crack the case," they wrote.
Hey all. Only in LA. We are looking into this one and following our nose for some leads. Hoping to crack the case. pic.twitter.com/jbaUBsI10Z

— Laverton Police (@LavertonPol) January 16, 2016
It's not clear if the thieves have been caught.
The police force in Western Australia then cracked a joke, asking if they should carry out "random breath tests" to help capture the suspects.
@LavertonPol would we be right to think some Random Breath Tests may help solve the crime?

— WA Police Force (@WA_Police) January 16, 2016
'Destructive' Method?
A report from Reno, Nevada, said that some thieves have begun using a "destructive new method" to steal gasoline.
"Take a look at the undercarriage of the car, and you can see the hole thieves put into the gas tank to siphon gas. You can see where the gas ran onto the asphalt where the car was previously parked," KOLO-TV reported in December 2017.
"A neighbor came home late at night and saw a container underneath. Of course, she assumed that the car was being repaired somewhat and went inside. Never saw anybody," gas siphoning victim Sharman Lorimer told the news outlet.
When they filled the tank, "gas started pouring out of the vehicle," Lorimer said.
Thieves Siphon $70 Million
A court in Beijing once sentenced three men to life in prison after discovering an audacious plot that resulted in the siphoning of about $71 million worth of refined oil from a pipeline, according to a prior Epoch Times report in 2016.
The men, all industry veterans and close relatives.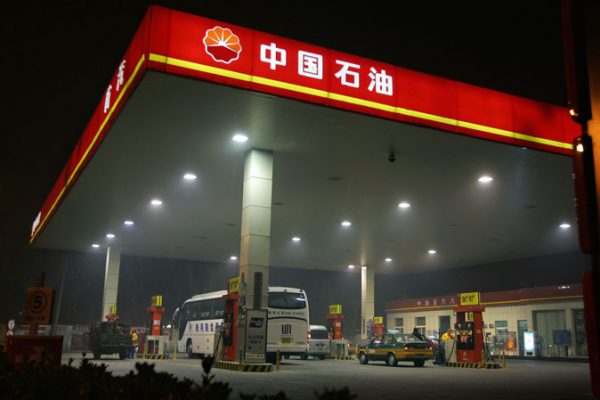 The caper began in 2007, when Sun Lei discovered that land he had been renting in Beijing's Fangshan District was near underground oil pipelines. He added a warehouse to his property in order to facilitate the theft.
Sun Lei began working with his son, Sun Zhigang, both of whom worked at the major Chinese oil company Sinopec, to steal the oil.
After discovering a joint in the pipe about 165 feet south of their lot, in October 2009 they installed their own piping with seamless elbows and valves to transport the oil back to their property. The oil ended up in underground tanks in 13-feet-deep pits beneath two garages.