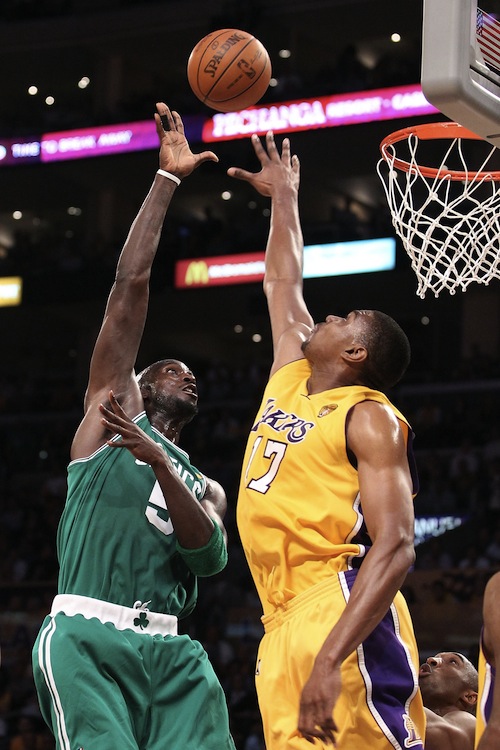 Boston Celtics forward Kevin Garnett and Los Angeles Lakers center Andrew Bynum were named the NBA's Eastern and Western Conference Players of the Week Monday, according to a report on the NBA's website.
Garnett led the suddenly resurgent Celtics to a 4–1 record during that time, including three wins in the four games he played in. The 35-year-old power forward posted three double-doubles averaging 20.0 points, 10.8 rebounds, and 2.5 blocks in wins over Miami, Atlanta, Toronto, and New Jersey.
Boston has now won 21 of its last 29 games to move into the fourth spot in the Eastern Conference.
Bynum led the Kobe Bryant-less Lakers to a 4-0 record this past week while putting up an average of 21.8 points, 16.3 rebounds, and 1.3 blocks in wins over Dallas, Denver, San Antonio, and New Orleans. Bynum's highlight was a 30-rebound effort against the Spurs.