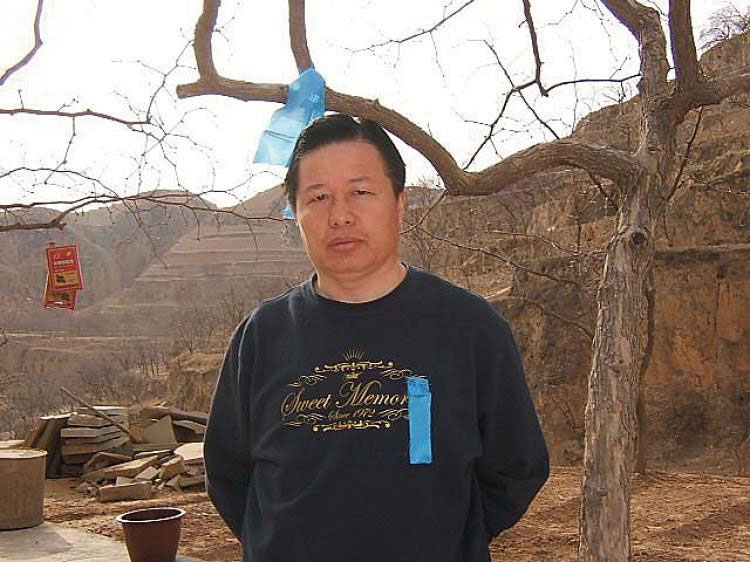 On the first of 50 nights that Chinese human rights attorney Gao Zhisheng endured torture at the hands of Chinese Communist Party (CCP) agents in the fall of 2007, Gao was told, "Today your uncles want nothing but to make your life worse than death. I tell you the truth, your matter is not only between you and the government," according to a letter by Gao published at his request in 2009.
The "chief uncle" for whom Gao's torture was of personal interest is commonly assumed to be Zhou Yongkang, the head of the powerful Political and Legislative Affairs Committee (PLAC), a member of the Politburo Standing Committee that runs the CCP, and one of the main enforcers of the persecution of Falun Gong.
Almost 5 years later, Gao and Zhou's names are again linked, as the March 24 visit by two of Gao's family members to the remote Shaya Prison in Xinjiang Province is seen as evidence that Zhou's political fortunes have plummeted.
Gao has been called the "conscience of China" for his legal work defending the poor and those whose human rights had been violated. He ended up in that torture chamber somewhere near Beijing because of his investigation into the torture of Falun Gong practitioners.
Gao had published in 2004 an open letter to the National People's Congress calling for the state to treat practitioners according to the law. He followed that in 2005 with two open letters to Party chief Hu Jintao and Premier Wen Jiabao that called for an end to the persecution. [ Letter 1 | Letter 2 ]
Gao was given a three-year prison term in December 2006, but released on five years probation. While released, Gao endured constant abuse and occasional abductions. In September 2007, just before he was abducted and tortured, Gao had written an open letter to the U.S. Congress that also called for an end to the persecution of Falun Gong. In September 2007 his torturers in particular blamed him for having written that letter.
With an enemy as powerful as Zhou Yongkang, Gao was assured of no leniency. Prior to the prison visit, there had been no news of Gao since March 2010, and he was feared to have possibly died.
Changing Political Climate
Gao's wife, Geng He, believes that the visit by Gao's father-in-law and brother was allowed "due to the change in the main political climate in China."
Gao Zhisheng's brother, Gao Zhiyi, had three times traveled the almost 750 miles from his hometown in northern Shaanxi Province to Beijing seeking news of Gao Zhisheng, to no avail.
Geng He said that the family has been watching the political climate, looking for a chance to do good for Gao Zhisheng. On Feb. 6, when Wang Lijun, the former police chief of Chongqing sought asylum at the U.S. Consulate in Chengdu, deep divisions in the top Party leaders were exposed.
---
Click this tag or www.ept.ms/ccp-crisis to read about the most recent developments in the ongoing power struggle within the Chinese communist regime. Intra-CCP politics are a challenge to make sense of, even for veteran China watchers. Here we attempt to provide readers with the necessary context to understand the situation. Get the RSS feed. Get the Timeline of Events. Who are the Major Players? 

---
The family believed things might now be different, and Gao Zhiyi traveled to Beijing a fourth time on Feb. 24. This time the family was given hope.
"The answer given by Beijing was different from what we got before," Geng He said. "They asked us to go back and wait and said that they would arrange it. In the middle of March my family was informed that they could travel to Xinjiang to see him."
On March 15, Bo Xilai, the former head of CCP in the province-level city of Chongqing, was sacked and then later rumored to have been placed under house arrest. On that same day, Gao Zhisheng's family were told that they could arrange a visit to see Gao, although they were told not to speak of it publicly.
Bo Xilai had been Zhou Yongkang's firm ally and had been handpicked by Zhou to succeed him in heading the PLAC and in the Politburo Standing Committee. The firing and possible arrest of Bo could only have come over Zhou's objections.
Continued on the next page: Crumbling Power