Gao Zhisheng May Already Have Died From Torture, Says Wife
January 25, 2012 5:42 pm Last Updated: October 1, 2015 2:36 pm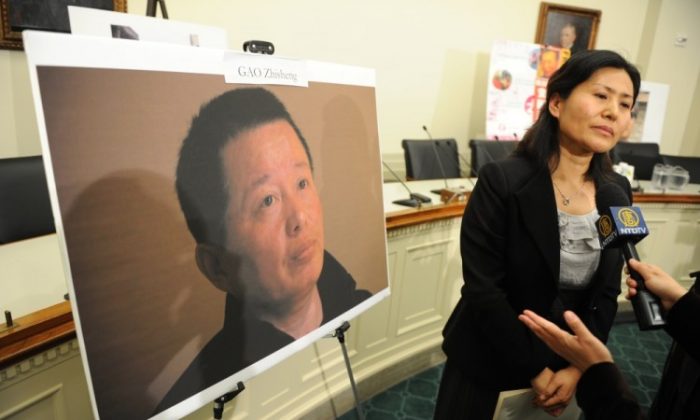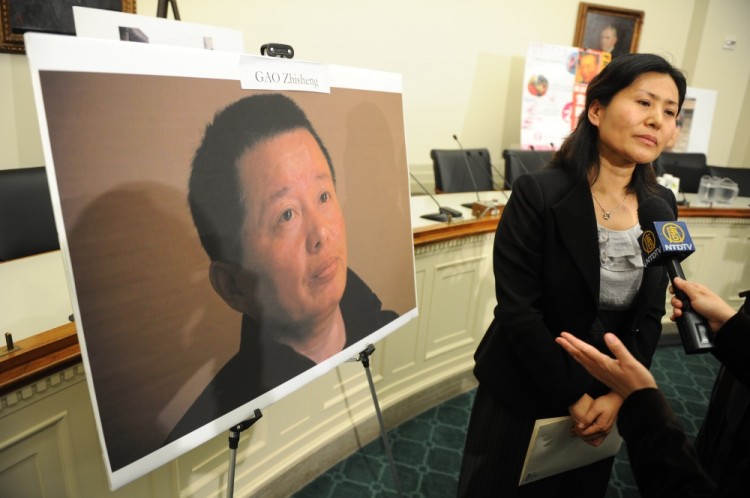 Uncertainty as to the whereabouts and health condition of Chinese human rights lawyer Gao Zhisheng still abounds. While Chinese authorities recently announced that Gao is held in a remote prison in Xinjiang Province, Gao's wife says she suspects he has already died from torture.
Gao Zhisheng is known as the "Conscience of China" for his defense of persecuted religious groups, including practitioners of Falun Gong and house church Christians. Beginning in late 2006 Gao was regularly kidnapped, beaten and severely tortured by security forces, while his family was put under surveillance. In early 2009 he was "disappeared" entirely and placed into custody, with only a brief respite in April of 2010.
In December 2011, with calls from around the world demanding his release becoming more persistent, Chinese authorities announced that Gao had been sentenced to serve a 2006 suspended three-year sentence because he violated his parole. He was said to be imprisoned at Shaya County Prison in Xinjiang Province. 
But prison authorities have denied Gao's family visitation rights. 
Gao's elderly brother Gao Zhiyi, his father-in-law, and two other relatives made the almost 2,000 mile, three-day overland trip to see Gao on Jan. 10, only to be turned away by prison staff.
"They gave us two reasons. One is that Gao does not want to see any relatives, and the other is that he is still under a three-month [re]education period," Gao Zhiyi told Sound of Hope (SOH) Radio.
Gao's wife Geng He suspects a darker reason behind authorities' refusal to let the family see him.
"We have a feeling that he may have already been tortured to death," she told New York based New Tang Dynasty (NTD) TV. 
"The authorities don't know what to say to the family, so they come up with these excuses. They do not allow us to visit him, nor can they provide any proof that he is in the prison," Geng said.
Chinese human rights activist Du Yangming commented on Gao's case in a recent Epoch Times article, saying that according to Chinese law, after a verdict is handed down by a court, family members have the right to request visits to inmates. But in Gao's case not only was this normal rule violated, it is also an unusually bizarre case, he said.
"During the past 20 months since Gao's most recent forced disappearance, Chinese communist authorities were never able to provide any evidence proving that Gao is still alive," Du said.
"They can't find any reason to deny family visits, so they made up a story that there's no visitation during the three-month [re]education period," Du added.
Chinese human rights lawyer Jiang Tianyong told SOH that Shaya Prison is notorious for imprisoning political prisoners, and denying family visits is against the law.
Gao's lawyer Mo Shaoping told SOH there is no way to confirm that Gao did not want to see his family. Lawyers in his firm have checked Chinese law and could not find any regulation about a so-called "three-month education period" for new inmates or no family visits, Mo said.
Calls to Authorities Unanswered
Gao's wife says she has been making repeated calls to Shaya Prison, but no one answers the phone.
Geng said she also made a call to chief judge Bo Jun of the Beijing Intermediate People's Court, asking for Gao's verdict documents, but received no answer, making her even more worried about Gao's life. 
Geng told Radio Free Asia she relied on her relatives in China to find out whether her husband is dead or not, but all her relatives are living in fear of the authorities. 
"When they answer my call, we cannot talk about where Gao is or how to find him. If we mentioned it, my family would be pressured [by the authorities] and either have their jobs suspended or be put under house arrest for a few days," Geng said.
Gao's wife and two children fled China on a daring escape in February of 2009 and are now living in the U.S. Although the years of torment have taken a toll on the family, Geng told NTD, "Our whole family is determined to see Gao–alive or dead."