Gao Zhisheng Is 'Where he is supposed to be,' Says Beijing
January 24, 2010 5:36 am Last Updated: October 1, 2015 8:54 pm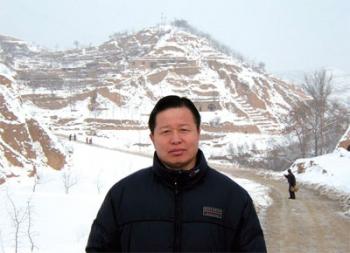 Beijing gave its first public response to the whereabouts of human rights lawyer Gao Zhisheng on Jan. 21, saying that he "is where he should be."
The whereabouts of China's most famous human rights lawyer Gao Zhisheng, often called the "conscience of China," has been the subject of intense inquiry since a Beijing police officer recently claimed that Gao "went missing" while in police custody last Sept.
In February 2009, Gao was abducted by police from his hometown in northern Shaanxi Province. Nobody has heard from him since then. Earlier this month, Gao's brother told AFP that he tracked down one of the Beijing police officers who kidnapped Gao and was told by the offier that his brother he had gotten lost and "went missing" on Sep. 25, 2009. Family members and international supporters worried that this was an indication that Gao had been killed by the Communist Regime.
However, on Jan. 20, the Sydney Morning Herald (SMH) reported that a well-placed source in Beijing's security apparatus told the paper that, "Gao is still alive at present … he's not missing." The Herald indicated that his might be a case of emotional harassment, where the police have "falsely told relatives that detainees had been killed."
Edward McMillan-Scott, vice chairman of the European Parliament, among others, then called on Beijing to produce Gao.
Beijing authorities replied, but the implications are far from clear. China's foreign ministry spokesman Ma Zhaoxu said at a regular press conference on Jan. 21, "The relevant judicial authorities have decided this case, and we should say this person, according to Chinese law, is where he should be."
Where Gao should be, according to Beijing lawyer Ding Xikui, is at his home in accordance with the terms of his probation after his 2006 arrest.
Gao, named one of China's top 10 lawyers in 2001, began to run afoul of the regime by taking on human rights cases and campaigning on behalf of victims of government abuses. In 2005, he wrote three open letters to Communist Party leader leaders calling for an end to the persecution of Falun Gong.
After that, the regime made every effort to destroy Gao's life. His practice was closed; attempts were made on his life; and he, his wife and their two children were placed under house arrest, suffering physical and psychological abuse for months at a time.
In August 2006, Gao was arrested then sentenced in December for "inciting subversion." He was given a three-year jail term with a five-year probation.
In 2007, Gao managed to release a horrific account of 50 days of torture he endured at the hands of Chinese security officials. The descriptions were harrowing and sent shock waves through the international legal fraternity.
Gao was nominated for the Nobel Peace Prize in 2008.
Read the original Chinese article.