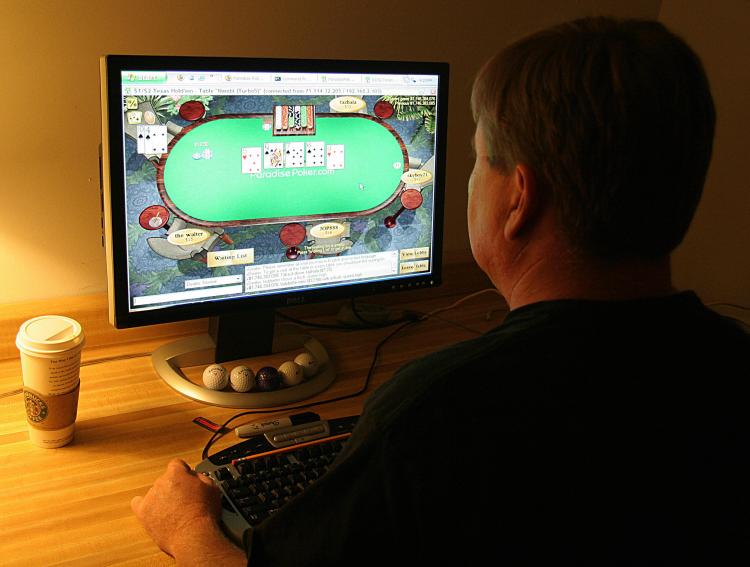 NEW YORK—In the biggest crackdown on illegal online gambling to date, three of the biggest online gambling websites were shut down last Friday, and the respective founders of the companies were indicted by the FBI on charges of bank fraud and money laundering.
The websites of industry-leading PokerStars, Full Tilt Poker, and Absolute Poker were shut down—PokerStars is the only one which does not actively serve the U.S. market.
In total, 11 individuals were charged with running Internet gambling sites violating the 2006 Unlawful Internet Gambling Enforcement Act. The FBI also issued restraining orders on a total of 75 bank accounts in 14 nations, allegedly used by the companies to launder billions of dollars in gambling proceeds.
"These defendants concocted an elaborate criminal fraud scheme, alternately tricking some U.S. banks and effectively bribing others to assure the continued flow of billions in illegal gambling profits," said U.S. Attorney Preet Bharara of the Southern District of New York, in a statement from the FBI.
The 2006 Act forbids gambling companies to "knowingly accept" payments from unlawful Internet gambling.
According to the FBI, defendants Isai Scheinberg and Paul Tate of PokerStars, Raymond Bitar and Nelson Burtnick of Full Tilt Poker, and Scott Tom and Brent Beckley of Absolute Poker, "arranged for the money received from U.S. gamblers to be disguised as payments to hundreds of non-existent online merchants purporting to sell merchandise such as jewelry and golf balls." In addition to the above, the companies also allegedly funneled payments through fake online flower shops and pet product stores to disguise their operations.
All three companies are registered outside the United States. PokerStars is based in Isle of Man, Absolute Poker is registered in Antigua, and Full Tilt is based in Ireland.
"They lied to banks about the true nature of their business. Then, some of the defendants found banks willing to flout the law for a fee. The defendants bet the house that they could continue their scheme, and they lost," charged FBI Assistant Director Janice K. Fedarcyk.
John Campos, vice chairman at SunFirst Bank in Utah, was arrested on Saturday in St. George, Utah, for allegedly helping Full Tilt and PokerStars launder more than $200 million in recent years. In return, the poker companies invested $10 million each in SunFirst Bank.
According to legal experts, there is some gray area in the 2006 Act around defining what exactly constitutes "Internet gambling," however, the most severe charges are bank fraud—poker websites allegedly tricking banks into laundering money on their behalf.
Prior to 2006, PartyPoker was the biggest online gambling site in the United States, however, it withdrew from the U.S. market and agreed to pay a $105 million fine. Its place in the market was filled by Full Tilt and PokerStars since then.
According to industry news website onlinepoker.net, up to 15 million Americans play online poker, expending $30 billion annually. The two sites have 70 percent market share in the United States and 50 percent globally, earning more than $1 billion annually in profits.