Gambling hub Macau announced it would shut down casinos for 15 days as coronavirus spirals out of control, triggering lockdowns and quarantines in China.
Officials in Macau, considered the world's gambling capital, called on its several dozen casinos to close, impacting American casino firms such as Wynn Resorts and Las Vegas Sands.
"Of course this was a difficult decision, but we must do it for the health of Macau's residents," Ho Iat Seng, the head of the Chinese territory, said in a TV press conference, according to The New York Times. Secretary for Economy and Finance Lei Wai Nong said confirmed that 41 casinos, bars, theaters, and clubs would be shut down in the meantime, reported The Wall Street Journal.
Ho said there would be a meeting of local casino operators on Tuesday, and he did not elaborate exactly on when the shutdown would begin. But he said it might start as early as Tuesday night, Wednesday, or Thursday.
All government services in Macau would be suspended, he added. Emergency services would continue without disruption.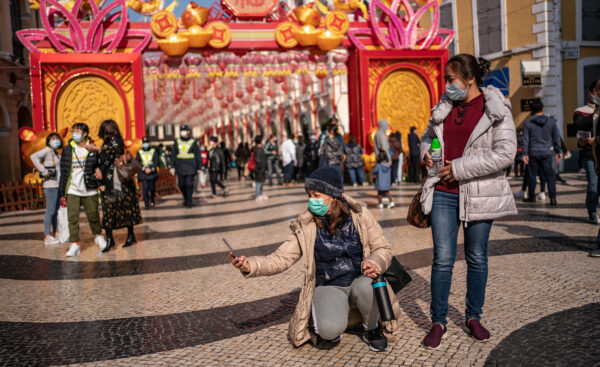 A 29-year-old woman and a 57-year-old male were confirmed to have contracted coronavirus, Macau's health agency said on Tuesday. So far, 10 people have become infected in Macau.
Macau's new measures were set into motion as Hong Kong, located nearby, reported its first death from the mysterious virus. Officials confirmed the death of a 39-year-old man with underlying health problems who had recently visited virus epicenter Wuhan, which has been placed on lockdown along with other Chinese cities. It comes after a Chinese national who had visited Wuhan died of the virus in the Philippines.
Elsewhere in China, the metropolis of Hangzhou, the capital of China's Zhejiang province, announced it would implement a partial lockdown over the virus. Now, only one person per household can go outside to purchase groceries and supplies every two days—mirroring restrictions implemented in other Chinese cities.
Other restrictions include forcing people to carry identification and have their temperature taken when entering and exiting areas such as villages and certain neighborhoods, officials said. Locals also cannot have weddings, and funerals must be reported.
Last week, Macau announced it would bar entry to visitors from China's Hubei province or anyone who visited there in the past 14 days unless they can provide documentation that they're not infected with coronavirus, Reuters reported.
In the United States, 11 cases of coronavirus have been confirmed in California, Washington state, Illinois, Arizona, and Massachusetts.