Tropical Cyclone Niran is continuing to intensify, creating the possibility of gale-force winds along the exposed coast of Queensland with the  Bureau of Meteorology, Queensland updating its advice to a Cyclone warning for areas between Innisfail to Cape Melville, covering Cooktown, Port Douglas, and Cairns.
Another severe thunderstorm warning has also been issued for Cape York Peninsula for "heavy rainfall and damaging winds."
After being upgraded to a category two storm on Mar. 2 afternoon, Cyclone Niran is expected to escalate to a category three storm by 10 pm on Mar. 3, the Bureau of Meteorology told Sky news.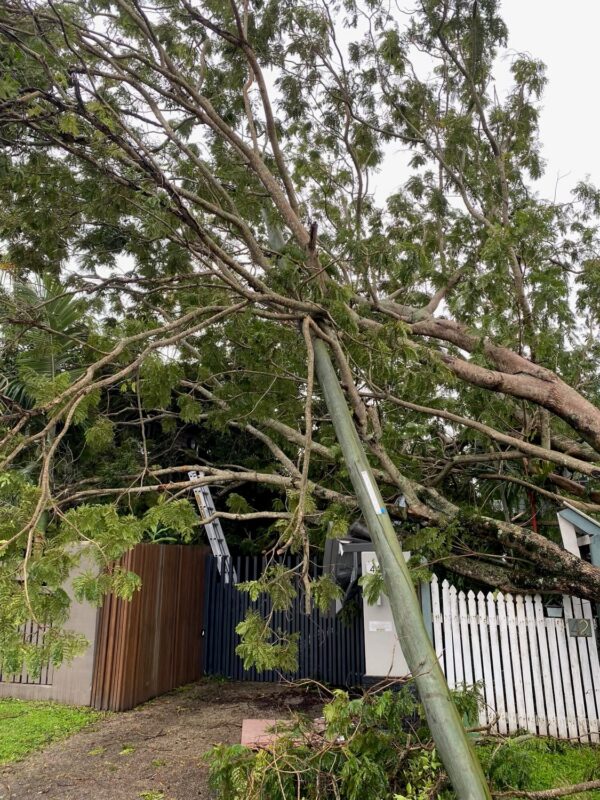 While the storm is not expected to cross the Far North Queensland coast, gale-force winds have stripped banana trees, causing great damage to banana plantations in the area.
"As growers, we know that we are at the mercy of mother nature," said Stephen Lowe, the Chair of Australian Banana Growers' Council (ABGC), in a Facebook post. "However, to suffer a succession of knocks is hard to bounce back from."
"As an industry, we are again feeling for those who will have to rebuild after this latest weather event."
The ABGCFarmers around Innisfail have also reported to have lost nearly 100 percent of their crop, while losses of between 20 percent and 100 percent have been reported in other areas, according to the ABGC. The Council said it is too early to give an overall estimate of the damage at the moment.
The ABGC is now assisting the Department of Agriculture and Fisheries to assess crop losses caused by the cyclone and encourage those affected to report losses through phone call or email.
The Cyclone's 85km/h winds have also left about 43,000 homes without power in areas between Cape Flattery to Lucinda after heavy rainfall and flooding hit the region on Mar. 1.
Energy companies said that no accurate times for restoration could be given until their crews get to do a full damage assessment in the area.