Gabby Giffords 'Furious' Over Failed Gun Control
April 18, 2013 1:51 pm Last Updated: April 18, 2013 1:54 pm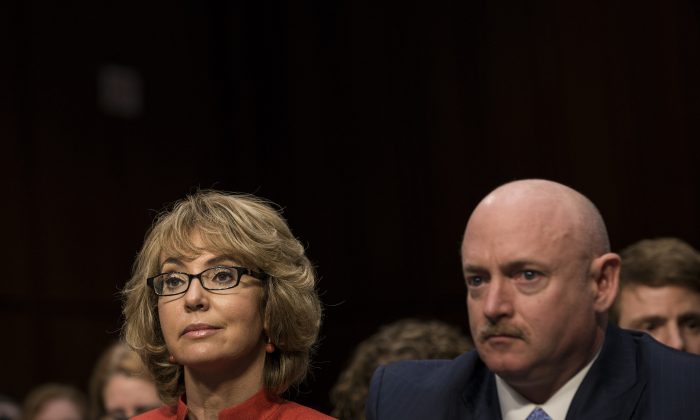 Gabby Giffords furious: Former Rep. Gabrielle Giffords on Wednesday said she is "furious" over the failed gun control initiative in the U.S. Senate.
Giffords, in an opinion piece in the New York Times, wrote that she will "not rest until we have righted the wrong these senators have done, and until we have changed our laws so we can look parents in the face and say: We are trying to keep your children safe."
She wrote the piece after senators voted 54-46 on a measure that would expand background checks on gun sales. A 60-vote minimum was needed to overcome a Republican filibuster.
"We cannot allow the status quo — desperately protected by the gun lobby so that they can make more money by spreading fear and misinformation — to go on," Giffords added.
Giffords was wounded in Tuscon, Ariz., when she was shot during a community event by shooter Jared Loughner in January 2011. Lougher killed six people and wounded around a dozen others.
Giffords, who has spent the past two years recovering from her injury, accused senators who opposed new gun regulations of "cowardice," saying their decisions are "based on political fear and on cold calculations about the money of special interests like the National Rifle Association."
She has become a vocal gun control supporter since she was shot in the head at a rally near Tucson two years ago.
An attempt to ban assault-style rifles failed as well in the Senate, along with a ban on high-capacity ammunition magazines.
The Associated Press contributed to this report.