Members of Congress and all Americans in two generations should not get a COVID-19 vaccine until seniors do, Rep. Tulsi Gabbard (D-Hawaii) said Thursday.
"I'm calling on every member of Congress & their staff, and all millennials/Gen Xers, to join me in refusing to take the COVID vaccine until after our parents & grandparents can get it. Put our seniors over 65 first. They are the most vulnerable to serious illness or death," Gabbard said in a social media statement.
When a member of the public described the call as "reckless," Gabbard added that seniors in some areas  who want and need the vaccine are standing in line to get it and being turned away."
"Leaders should prioritize seniors over 65 along with frontline healthcare workers and first responders to get the vaccine, ahead of younger healthy workers," she said.
Gabbard, an outgoing House member who ran for the presidency last year, is part of a small group in Congress who is refusing to get vaccinated against COVID-19, at least for now.
Most Congress members have gotten shots but others expressed similar sentiments to the Hawaiian.
"It is inappropriate for me—who has already gotten the virus/has immunity—to get in front of elderly/health care workers," Sen. Rand Paul (R-Ky.), a physician, said.
COVID-19 is the disease caused by the CCP (Chinese Communist Party) virus. Mortality data shows the disease disproportionately affects the elderly.
Two COVID-19 vaccines were approved by drug regulators for emergency use last month. The first tranche was recommended by a federal advisory panel to go to health care workers and residents of long-term care facilities. The first population is about 21 million while the latter is around 3 million, a small fraction of the approximately 53 million adults 65 years and older in the United States.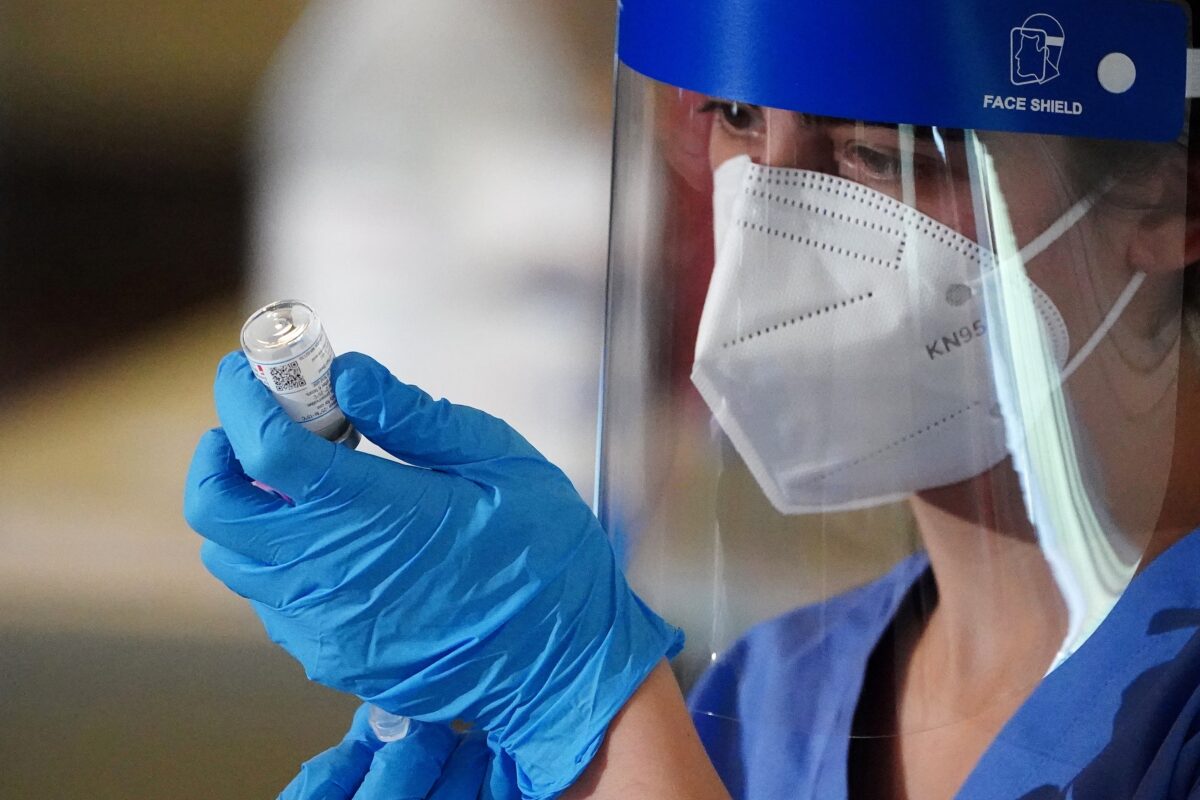 The same panel, the Advisory Committee on Immunization Practices, later advised that the next tranches should go to seniors 75 or older and so-called essential workers such as firefighters, teachers, and grocery store workers.
Roughly 20 million Americans fit into the latter group, while about 30 million are in the second group.
People aged 65 to 74 should be the next priority, after those four groups, the panel recommended.
The panel doesn't have authority to dictate the order of vaccinations but its recommendations have been accepted by the Centers for Disease Control and Prevention (CDC). Ultimately, states decide who gets vaccinated when.
Some 12.4 million vaccine doses have been distributed as of Thursday morning, according to the CDC. Nearly 2.8 million doses have been administered. Just 167,000 of those have been administered in long-term care facilities, where a significant percentage of deaths from COVID-19 have occurred.
At least several states are choosing to ignore the order recommended by the advisory committee. Florida and Texas, for instance, are prioritizing the elderly over others, even healthcare workers.
"We are not going to put young, healthy workers ahead of our elderly, vulnerable population," Florida Gov. Ron DeSantis told a crowd at The Villages, a large retirement community, last week.
DeSantis echoed Gabbard when a reporter asked him when he'd be vaccinated.
"I'm willing to take it, but I am not the priority. They're the priority," he said.