An endless debate continues to rage over whether or not robots are taking our jobs, as advances in robotics and artificial intelligence (AI) have made machines smarter and capable of replacing humans in a variety of increasingly complex tasks. But if history tells us anything, the future won't see a mere replacement of human labor with the rise of the machine.
"If we look at the history of automation and its impact on the society in the last four or five decades, we realize that it is a much more complex story than is often told," said Mehdi Miremadi, partner at McKinsey & Co.
Automation obviously disrupts many jobs. But it also creates new opportunities—entire new fields of employment, for instance, that may not have existed before robots came along. Fully judging the impact of machines requires thinking about what new fields of endeavor may be created by their presence.
For instance, the massive adoption of automated teller machines in the 1990s didn't eliminate bank teller jobs, contrary to what many predicted. Instead, teller jobs have increased and even surpassed overall labor growth since 2000, as economist and author James Bessen said in a recent podcast. Bank tellers now simply engage in more complex work that machines can't do.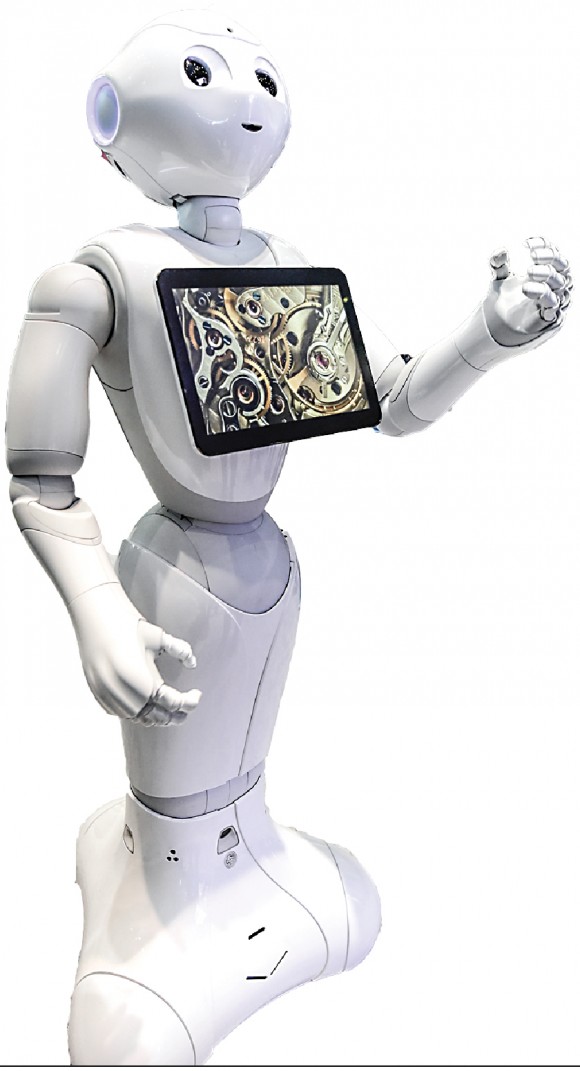 Measuring the Impact
It's a common trope to portray automation as a battle between men and robots—and indeed, there is a great deal of research indicating that there are dangers ahead for employment.
In one of the most dire predictions, Carl Frey and Michael Osborne, researchers at Oxford University, estimated in 2013 that around 47 percent of jobs in the United States were at risk due to automation.
However, Frey and Osborne looked at jobs that could be entirely replaced by machines, rather than activities or tasks, which led to doubts about whether their method of calculation was the most appropriate. In 2016, the Organization of Economic Co-operation and Development came up with a much lower estimate, showing that 9 percent of U.S. jobs were at risk. They made their calculations based on tasks, rather than jobs.
Another study, by consulting firm McKinsey and Co., focused on work activities rather than jobs or tasks, analyzing 2,000 work activities across 800 jobs.
According to McKinsey, 46 percent of current work activities in the United States have the potential to be automated by adapting current technology, representing about $2.7 trillion in wages.

If you look across financial services, the more complicated businesses have the most opportunity for automation.
, principal and co-leader, FinTech unit at PwC
Most recently, the accounting firm PwC reported that 38 percent of U.S. jobs could potentially be at high risk of automation by the early 2030s, more than in the United Kingdom (30 percent), Germany (35 percent), and Japan (21 percent).
One of the most striking findings of the PwC study was that the U.S. financial and insurance sector was almost twice as susceptible to automation as that of the U.K. (61 percent of jobs versus 32 percent). PwC attributed this disparity to the fact that the average education level of financial professionals in the U.K. is much higher than that in the United States. The U.S. financial sector also focuses more on the domestic retail market, where such jobs are more routine and automatable.
It turns out that in wealth management, the simpler the task, the more liable it is to be taken over by machines.
Robots Manage Wealth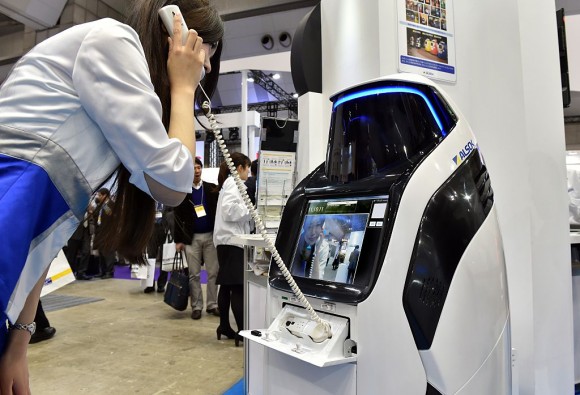 The world's largest investment management company, BlackRock, recently revealed that it would be replacing dozens of fund managers with robots, according to The Wall Street Journal. The hedge fund, which manages $5.1 trillion in assets, decided to increase the size of its quantitative division, which relies on data and computer models rather than human judgment, because humans rarely outperform the markets when it comes to investing in large U.S. stocks.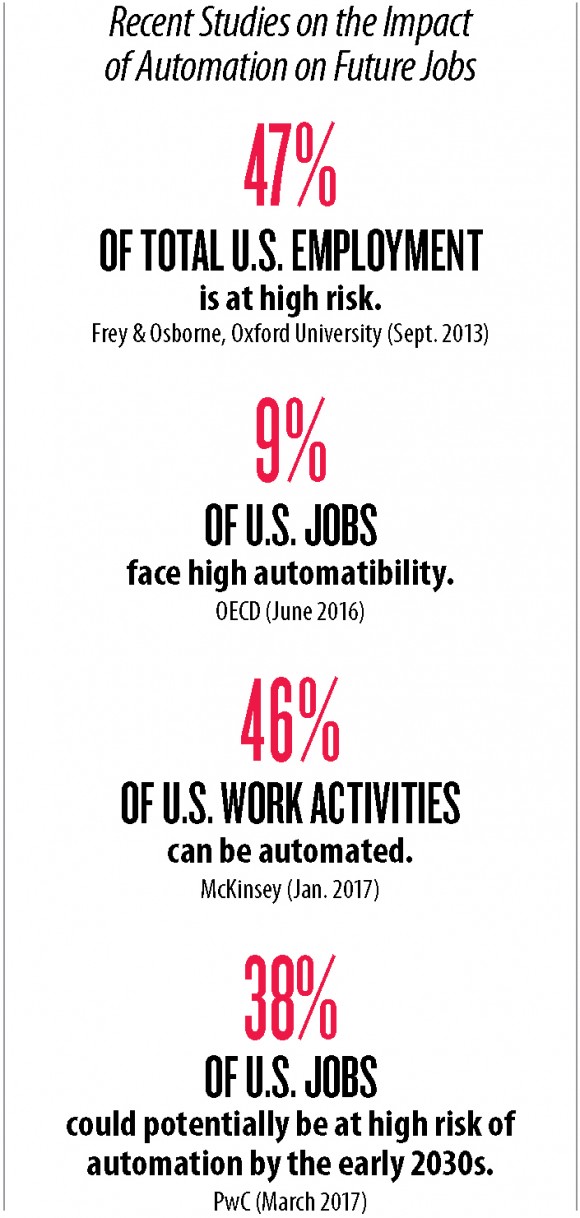 There are also many automated "robo-advisers," like Wealthfront and Betterment, that provide portfolio management services using algorithms.
In addition to stock picking, other complex jobs in the financial and insurance sector have the potential to be automated.
"If you look across financial services, the more complicated businesses have the most opportunity for automation," said Dean Nicolacakis, principal and co-leader of the financial technology unit of PwC.
Simple products like credit cards and deposit accounts are highly computerized. But the automation in more complex products like derivatives, mortgages, and trade finance still relies on complicated contracts that require some manual work. Once machines learn how to handle the complexity of these products, Nicolacakis says, they might rapidly take over human tasks.
Wise Machines 
Machines can now perform more sophisticated tasks and activities thanks to advances in machine learning, deep learning, and cognitive artificial intelligence in the last five to 10 years. It is these advances that lie at the heart of concerns about the robot-driven future.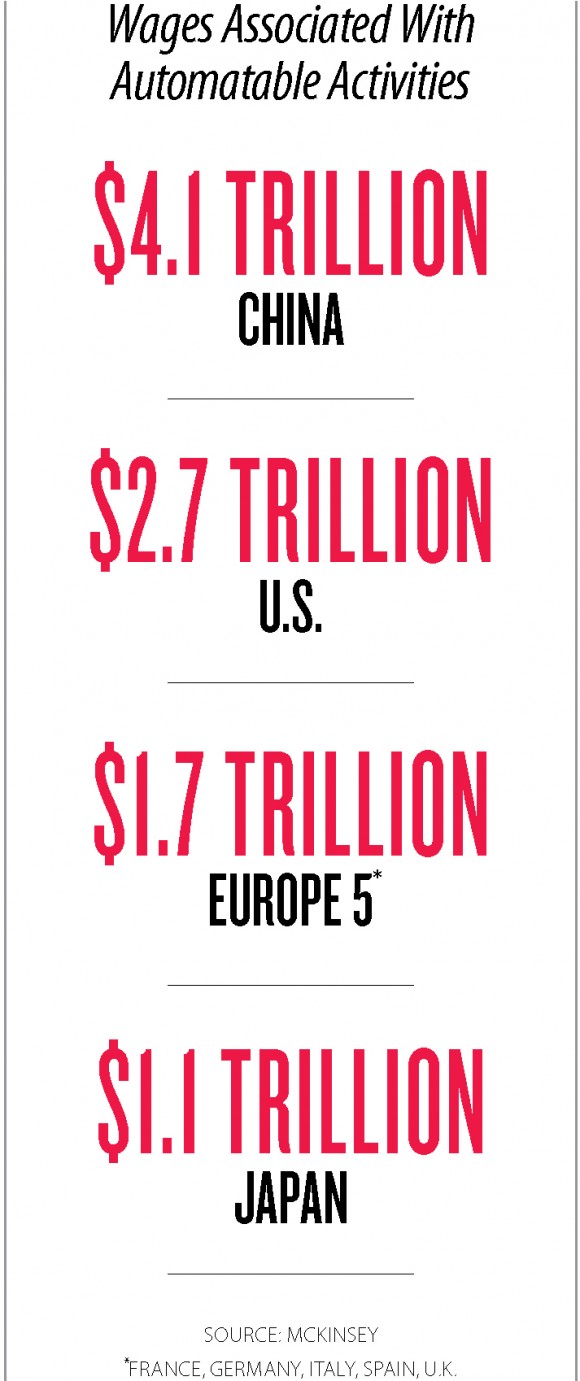 Interfacing with customers and even decision-making can now be automated—something inconceivable a decade ago.
Machines can provide recommendations to customers based on their shopping patterns, for example. And in some cases, they can make better decisions than humans by parsing huge reams of unstructured data and drawing conclusions that humans are typically unable to.
These data processing advances, however, could be used to assist rather than simply take over from humans. "Oftentimes, when people think about automation they think about a machine replacing humans. But it is not about replacing humans, it is more about augmenting or improving human performance," Miremadi of McKinsey said.
ZestFinance, for instance, is an online startup that helps companies make better credit decisions. The firm found that by using machine learning algorithms, it could provide credit scoring that was 40 percent more accurate, according to Miremadi.
"For decades, they have been trying to perfect the whole notion of credit scoring," he said. "Forty percent is a steep change."
New Jobs
Going forward, estimating the net impact of automation on jobs will be highly complex, given that historically it created as many occupations as it destroyed or replaced.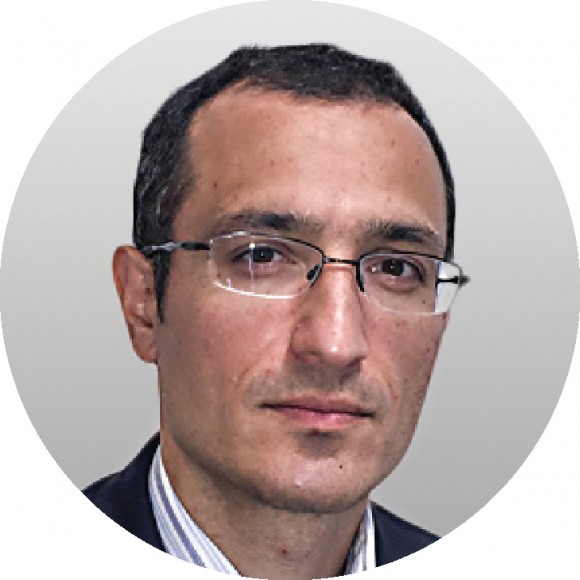 When you look at the number of robots per capita, the countries that have a higher rate are not necessarily struggling with higher unemployment.
, partner, McKinsey & Co.
A good example is the assembly lines, said Miremadi. "When you look at the number of robots per capita, the countries that have a higher rate are not necessarily struggling with higher unemployment," he said.
McKinsey also found that there is no evidence showing that blue-collar jobs are more likely to be automated. As the BlackRock case demonstrates, it's more feasible to replace high-paying personnel with artificial intelligence than to develop complex machines to compete with workers who are paid $10 to $15 an hour.
The new age of automation will certainly destroy some occupations, but it will also create new skill sets. There will be continued growth in the number of occupations related to machine learning, deep learning, data sciences, and data processing. Besides, companies will need more technicians and specialists to run these machines. And human experience and expertise will still be needed to address areas where robots fall short.