NEW YORK—It's been a New York City tradition since 1907: thousands of New Yorkers and tourists pack themselves into Times Square in Manhattan on New Year's Eve, stand in the cold for hours with no bathrooms, and wait for a huge ball to drop at the stroke of midnight.
The city said it would limit the number of people it lets into Times Square to about 15,000 spectators—far fewer than the many tens of thousands of revelers who usually descend on the world-famous square to bask in the lights, hoopla, and shower of confetti during the nation's marquee New Year's Eve event.
But one doesn't have to be in New York to witness this; the event is televised every year.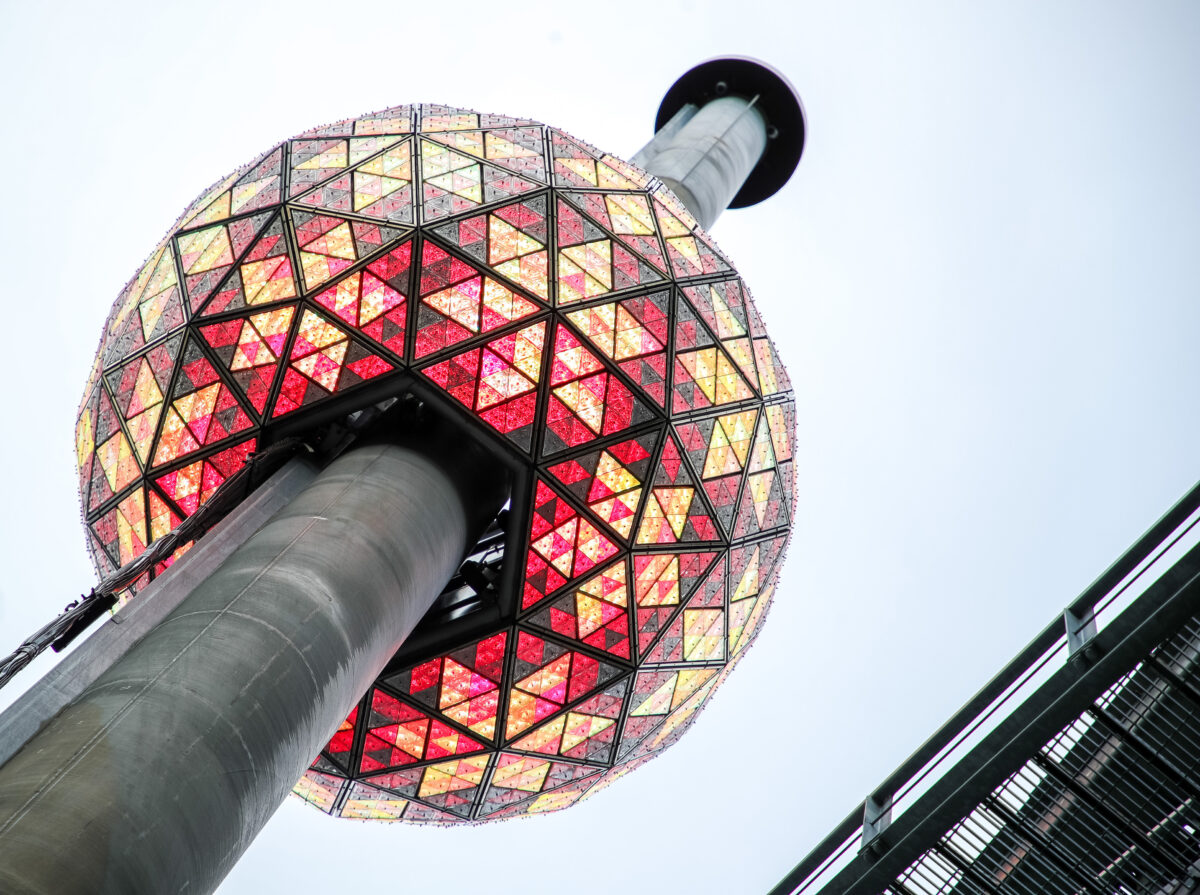 But what does anyone really know about the famed ball and the numerals attached to it, which indicate the new year? Here are some facts:
Each numeral will stand seven feet high
The four numerals will use a total of 599, nine-watt LED bulbs
They weigh a total of 1,130 pounds, with the zero being the heaviest at 380
The ball is a geodesic sphere, 12 feet in diameter, and weighs 11,875 pounds
Two thousand, six hundred, eighty-eight Waterford Crystal triangles are bolted to 672 LED modules, which are attached to its aluminum frame
The ball is illuminated by 32,256 LEDs. Each LED module contains 48 LEDs—12 red, 12 blue, 12 green, and 12 white, for a total of 8,064 of each color
While the numerals change every year, there have only been seven versions of the ball. The first was made of iron and wood, weighed 700 pounds, and was covered with 100 light bulbs.
The current, permanent ball (which contains computer controls) was unveiled in 2008
"We are very excited to welcome back visitors to Times Square this New Year's Eve," said Tom Harris, the president of the Times Square Alliance. "Our goal is to have a safe and responsible event for the world to see."
Last year's ball drop was closed to the public because of the outbreak.
COVID-19 cases in the United States have soared to their highest levels on record at over 265,000 per day on average. New York City reported a record number of new, confirmed cases—more than 39,59—on Tuesday, according to New York state figures.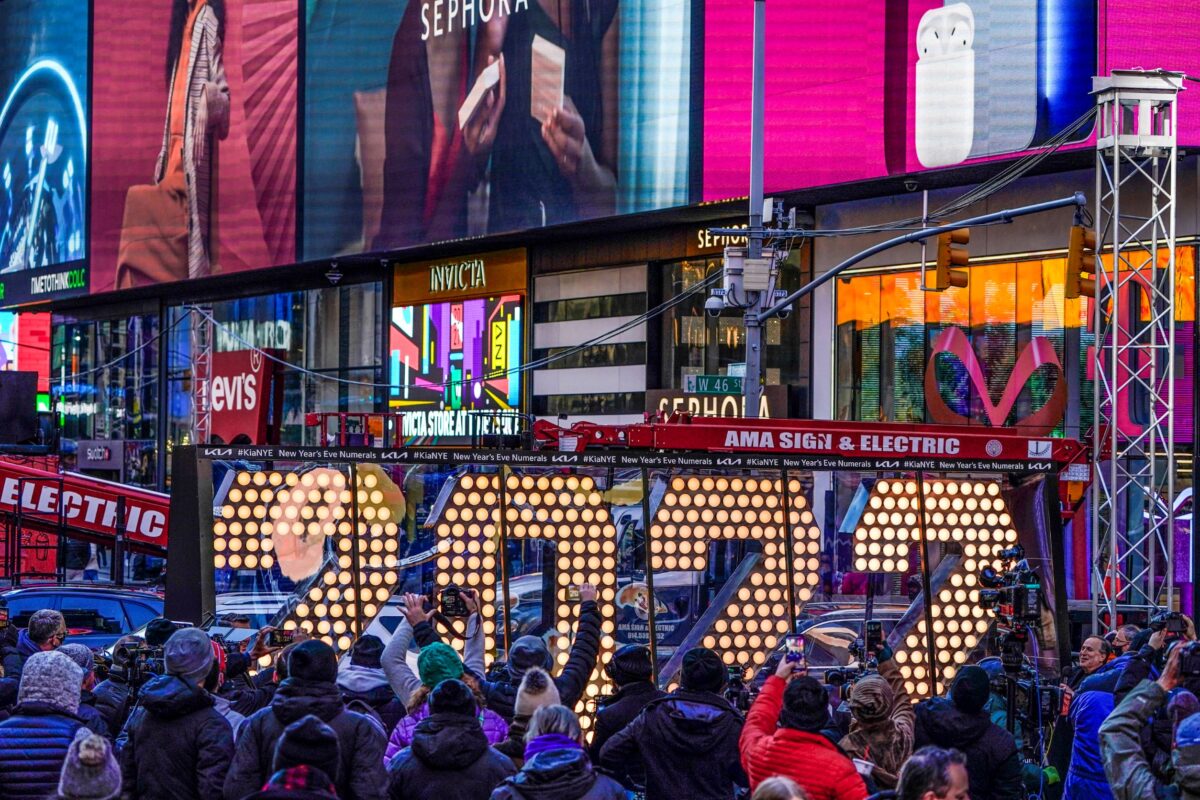 But Mayor Bill de Blasio, who will relinquish oversight of the nation's most populous city at the stroke of midnight, said the festivities at Times Square would "show the world that New York City is fighting our way through this."
New York City's incoming mayor, Eric Adams, is scheduled to take his oath in Times Square soon after the ball drop. He expressed hope Thursday that 2022 would be "a new beginning of our resiliency."
While the world will say goodbye to 2021, it has not yet said goodbye to the COVID-19 pandemic. That means the partygoers will be required to present proof of full vaccination and a photo ID.
There is no mask requirement for adults, but they're required for unvaccinated minors who are medically able to tolerate a face covering.
As usual, the New York Police Department will be on hand.
"We'll have a briefing prior to this event on the security measures as we do each year," a spokesperson for the NYPD told The Epoch Times.
This year's host will be actor and model Jonathan Bennett, known for playing Aaron Samuels, in the 2004 comedy, "Mean Girls."
Musical performers will include KT Tunstall and Journey. LL Cool J was also scheduled to appear, but canceled on Dec. 29 after testing positive for COVID-19. A minute-by-minute schedule of all the performers can be found on the official Times Square website.
As of now, the weather looks as if it's going to cooperate with revelers, with a 50-degree temperature and almost no chance of rain.
The Associated Press contributed to this report.