Beautician Felicia Rincon says her profession involves more than just style and cosmetics. Beauty professionals receive more than 1,500 hours of training—much of it involving hygiene and sanitation—to be licensed by the state.
She says salons are relatively safe places during the pandemic and should be allowed to reopen immediately.
The Professional Beauty Federation of California (PBFC) filed a lawsuit on May 12 urging Gov. Gavin Newsom to allow that reopening, adding to more than a dozen other legal actions recently brought against the state and the governor related to stay-at-home orders. 
It accuses Newsom and his administration of "criminalizing the jobs these 500,000-plus state-licensed professionals perform in every community" by having "vaguely and arbitrarily classified licensed barbering and cosmetology professionals as 'non-essential.'"
The governor's office declined to comment when contacted by The Epoch Times; the office of Attorney General Xavier Becerra, who also is a defendant in the lawsuit, said it had no comment and referred the inquiry to the governor's office. 
Salons Part of Phase 3
As part of Newsom's four-phase reopening plan, the state has just begun Phase 2, which includes lower-risk workplaces.
Beauty salons are included in Phase 3, since they are considered higher-risk, involving closer contact between people; it's unclear exactly when Phase 3 will start.
"There's no way you're going to keep our half-million licensees under lockdown that long," Fred Jones, legal counsel for PBFC, told The Epoch Times. "Their clients will demand the services, and the stylists will be starving."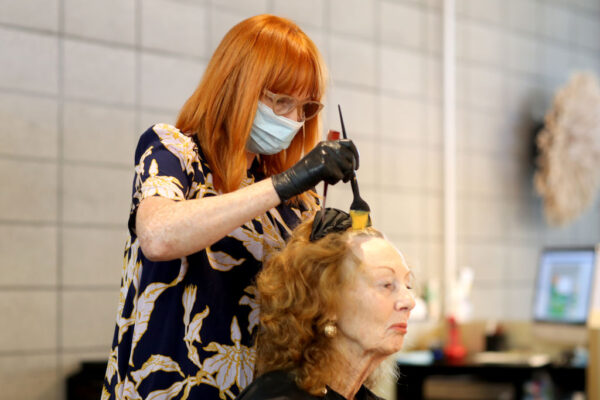 He added, "We have no choice but to turn to the third branch of government in a lawsuit to force the governor's hand."
"I think that people need to be vocal," Rincon said. "It's time to stand up."
Rincon, who owns Flourish Beauty in Benicia, California, said her "livelihood has changed drastically." She thinks it's time to get back to "some sense of normalcy."
A Sanitary Workplace
Rincon is confident in her ability to meet state health and safety protocols when she reopens. Every year, she receives training and certification on blood-borne pathogens, she said.
"I treat each person and each treatment as if there are pathogens present," she said.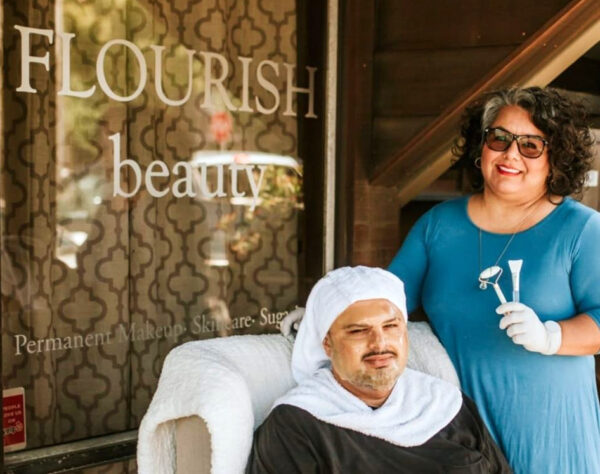 "I have masks and personal protective equipment available to me. And I already see only one person at a time, sanitize the table, the surfaces, the products that I use, my doorknobs."
Cosmetologist Michelle Wilson said that in addition to learning standard beauty techniques, professionals in her field are also taught chemistry and anatomy.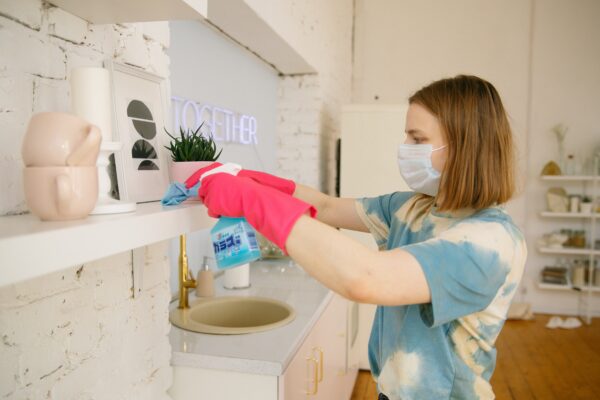 "I think that people don't realize that we are actually involved in the health of our clients," she told The Epoch Times. "We care about them, we want them to be healthy."
Wilson, 45, opened Velouria Beauty Lounge in Porterville, California, with her daughter, Emily, last year. Her business has five employees, all of whom have been out of work since the governor's March 19 stay-at-home order.
Licensed beauty professionals "have proven their ability to be safe and clean," she said. She thinks their businesses should be in Phase 2 instead. 
Jones warned that "black market" business practices may rise if orders aren't lifted on salons, which would be counterproductive to the industry's mission of cleanliness and safety.
"It would also undermine the governor's battle against this contagion," he added, "because it would be much safer to perform these beauty services in the controlled, properly disinfected environment of a licensed, state-regulated, and inspected establishment."
Emotional Support
Cosmetology goes beyond hair curlers and straighteners, said Wilson, who pointed to the therapeutic relationship between stylists and their clients.
"Our clients come to us and they unload … all of their life's woes, and they know that it will stay there between us and the client," she said.
While many of the lawsuits against Newsom and the state have focused on personal liberties and the right to earn a living, some have included emotional impacts.
For example, Derek and LaurieSue Medlin say their inability to visit regularly with their special-needs son has greatly affected his mental well-being, and theirs. Their son, aged 20, functions at a 5-year-old level; he lives at a non-medical residential home, apart from his parents.

Their lawsuit reads: "The Medlins' son does not have the capacity to understand why his parents will not come closer to him or visit him as often as they used to.
"He has had two mental breakdowns since the imposition of the State Order. He has harmed himself in the past, and the State Order has greatly increased the likelihood that he will do so again. It is harming his mental and emotional well-being."
The Medlins have the same lead attorney as the beauticians, Harmeet Dhillon.
Center for American Liberty
Dhillon is the founder and CEO of the Center for American Liberty, a nonprofit organization that has "decided to fight back and defend our fundamental, constitutionally-enshrined rights from the forces set out to destroy the foundations of what makes the United States of America exceptional," according to its website.
The center has spearheaded multiple lawsuits against Newsom recently, including one on behalf of houses of worship that seek to reopen. In-person church services are also included in Phase 3. 
The beauticians' lawsuit alleges that Newsom's regulations "violate Plaintiffs' fundamental rights, inflicting irreversible financial and personal harm." 
The plaintiffs include PBFC—a nonprofit organization with a mission to promote positive public perceptions of California's beauty and barbering industry—along with cosmetologist Corinne Lam, Paul Mitchell The School, Social Salon Suites, Zenbi Salons, and stylist Rose Ibarra.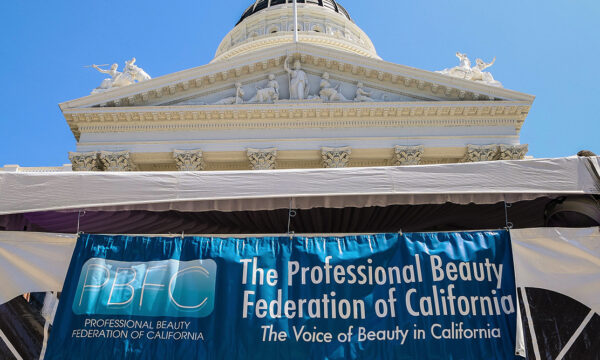 But the lawsuit hasn't gained everyone's support in the industry.
Cosmetology Board's Warning
The California State Board of Barbering and Cosmetology—nine members of which were also named as defendants in the lawsuit—issued a warning on May 2 urging licensees to follow stay-at-home orders. 
"The Board may pursue disciplinary action against their license" unless they comply, the warning said. "This will not be taken lightly," it added.
"The Board of Barbering and Cosmetology acknowledges that these are unprecedented times and that our licensees are wanting to go back to work," Cheri Gyuro, public information officer for the board, told The Epoch Times via email. "However, for the health and safety of not only the public but our licensees as well, the Board has been and continues to be in support of the Governor's stay at home order."
Jones said he has answered thousands of phone calls and emails seeking help in the past two months. 
"There's two sides of the shutdown coin," he said. "The one side is the health concerns, and obviously the battle with this virus." The other side, he said, "is the economic and emotional well-being of our citizenry during this shutdown."
A recent study attempted to assess the effectiveness of California's shelter-in-place orders (SIPO). The National Bureau of Economic Research working paper stated, "We find that California's statewide SIPO reduced COVID-19 cases by 125.5 to 219.7 per 100,000 population by April 20, one month following the order.
"We further find that California's SIPO led to as many as 1,661 fewer COVID-19 deaths during this period. 
"Back-of-the-envelope calculations suggest that there were about 400 job losses per life saved during this short-run post-treatment period."
Newsom's Statement on Salons
Just four days prior to the lawsuit, Newsom had said in a press conference that "this whole thing started in the state of California, the first community spread, in a nail salon."
That statement "defamed a huge sector of our beauty industry," Jones said, calling the comment "a gift that will keep being given for years in the minds of our clientele."
He added that customers "will now never look at nail salon services in the same way."