The U.S. annual inflation rate has surged to its highest level since 1982, coming in at 6.8 percent in November.
With the record-breaking number dominating headlines, what were some of the biggest drivers of higher prices for businesses and consumers last month?
The main expenditure categories highlighted notable year-over-year growth across the board. The food index climbed 6.1 percent, and the energy index soared 33.3 percent. The indexes for shelter rose 3.8 percent, while apparel advanced 5 percent. New vehicles and used cars and trucks increased 11.1 percent and 31.4 percent, respectively.
Items within these indexes suggest that shoppers are facing an inflation tax for just about everything they buy.
At the dinner table, U.S. households are grappling with increasing costs for meat, vegetables, and fruit.
Fresh biscuits, rolls, and muffins jumped 6.6 percent in the 12 months ending November. Flour and prepared flour mixes rose 6.2 percent. Breakfast cereal increased 5.7 percent.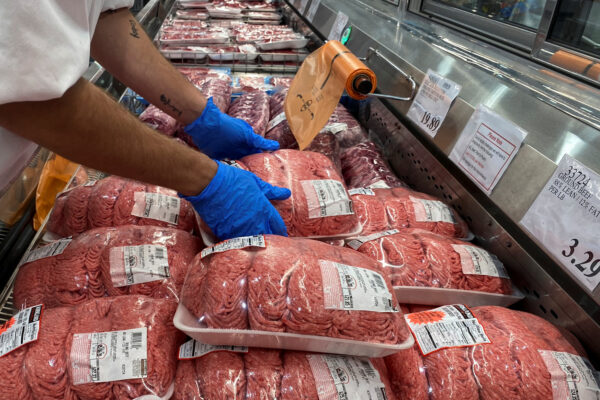 But the proteins are what may be hitting consumers' wallets most.
The broad meats, poultry, fish, and eggs category surged 12.8 percent. Each meat product cost significantly more compared to the same time last year.
Beef and veal spiked 20.9 percent, pork was 16.8 percent more, ham escalated 10.7 percent, chicken tacked on 9.2 percent, and fish and seafood rose 8 percent.
A carton of a dozen eggs also advanced 8 percent.
Fruits and vegetables climbed 4 percent in November. This includes increases of 7.4 percent for apples, 3.7 percent for bananas, 3.2 percent for lettuce, and 3 percent for tomatoes.
Individuals who need a cup of java in the morning should expect to pay more, with coffee prices surging 7.5 percent. Roasted coffee increased by 7.6 percent, while instant coffee went up 6.8 percent.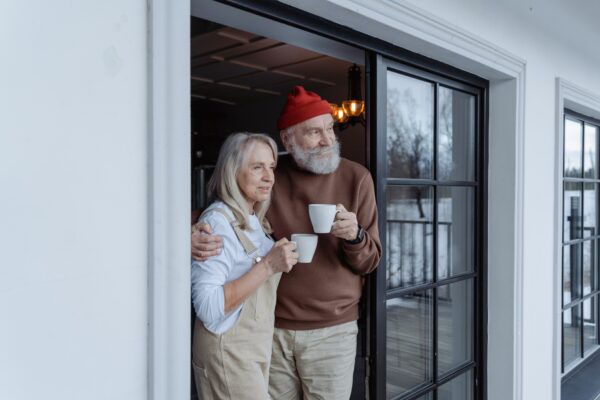 Ingredients necessary to cook dinner and bake desserts were more expensive last month. Butter added 2.4 percent, spices and seasonings rose 5.9 percent, and sauces and gravies edged up 3.3 percent.
A new vehicle cost motorists 10.9 percent more in November than the same period in 2020, while tires advanced by 11.1 percent. In addition, motor vehicle maintenance and repair added 4.9 percent, car insurance was 5.7 percent more expensive, and parking fees and tolls increased 4 percent.
Not only are automobiles pricier, but it's also costlier to power these vehicles. Last month, fuel oil skyrocketed 48.3 percent, gasoline soared 58 percent, and electricity rose 6.5 percent.
In the broader marketplace, shoppers paid more for a wide variety of goods and services.
Window coverings rose 10.7 percent, men's suits increased 14.1 percent, tools and hardware jumped 6 percent, and televisions gained 7.9 percent. The only noticeable declines in prices were for dishes and flatware (-3.9 percent), audio equipment (-5 percent), sewing machines (-4.8 percent), and airline fares (-3.7 percent).
Is This the 'Peak' of Inflation?
Following the release of the Bureau of Labor Statistics data, President Joe Biden said he thinks the United States has reached "peak" inflation, citing his administration's multitrillion-dollar Build Back Better agenda.
"I think it's the peak of the crisis," Biden told reporters on Dec. 10. "It's a real bump in the road. It does affect families when you walk into a grocery store and you're paying more for whatever you're purchasing—it matters. It matters to people when you're paying more for gas, although in some states, we've got the price down below three bucks a gallon. But the point is, it's not gone down quickly enough. But I think it will."
In a separate statement, the White House said that inflation figures "show that price and cost increases are slowing, although not as quickly as we'd like."
The White House has been adamant about employing a positive public relations campaign on the president's handling of the economy amid weakening poll numbers.
National Economic Council Director Brian Deese presented charts during a White House press briefing in an attempt to show that prices are coming down. White House chief of staff Ron Klain released a video last week that claimed to spotlight "an economy that's humming."
An ABC News-Ipsos survey published on Dec. 12 found that 69 percent of Americans disapprove of how Biden has managed inflation.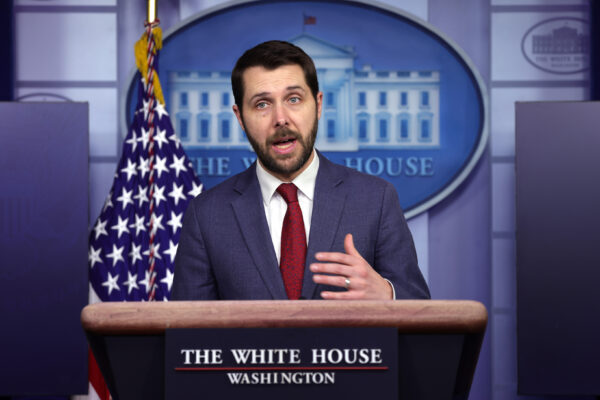 According to the poll, the public's opinion of the overall economic recovery also wasn't positive. Fifty-seven percent said they disapprove of the president's performance in that area.
So, are consumer prices beginning to come down on a month-over-month basis?
Some food products are easing, while others are continuing to rise each month. For example, rice prices increased 0.5 percent in September, remained unchanged in October, and rose 1.5 percent in November.
In another instance, the price for oranges jumped 1.2 percent in September, fell 1.3 percent in October, and climbed 2.4 percent in November.
Meanwhile, gasoline of all types also has failed to come down. Gas prices ticked up 1.2 percent in September, 6.1 percent in October, and another 6.1 percent in November.
"In summary, the fact that the U.S. CPI figure didn't exceed the 7 percent mark has been good news," Ipek Ozkardeskaya, senior analyst at Swissquote, wrote in a note. "Less encouraging was the rise in rents and healthcare costs, which came as a confirmation that inflation is no longer seen as 'transitory' in the U.S. But that's something Jerome Powell already told us."
Inflation Outlook for 2022
Economists are bolstering their inflation outlooks for 2022 as price pressures are found across the economic landscape. The latest Bloomberg monthly survey of 47 economists shows that CPI forecasts for the first three quarters of next year were revised upward: 5.5 percent in the first quarter, 4 percent in the second quarter, and about 3 percent in the third quarter.
From growing employment costs to rising rents, financial experts are forecasting inflation to remain a notable fixture of the U.S. economy over the next nine months.
This has many market analysts anticipating one of the most important Federal Open Market Committee policy meetings this week as the Federal Reserve deliberates its move on interest rates to fight inflation.
According to the CME Group FedWatch Tool, it's widely expected that the central bank will leave the current target rate unchanged.