LONDON—Schoolchildren in France have been banned from using smartphones and other smart devices at school.
From September, children between the ages of 3 and 15 will not be allowed to use internet-connected devices in school. Those over the age of 15 can choose whether to implement the ban.
The law was passed through Parliament on Monday, July 30, by 62 votes to one. It was originally a campaign promise from French President Emmanuel Macron, who said he would outlaw children's phones in preschool, elementary, and middle schools.
The new law bans children from using phones in school playgrounds, at break times, or anywhere on school premises.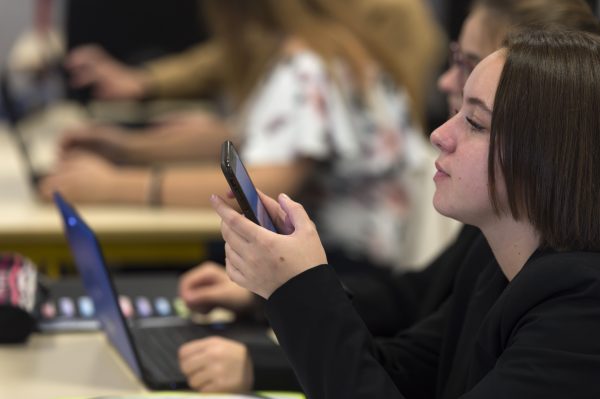 Education Minister Jean-Michel Blanquer said on French news channel BFMTV, "We know today that there is a phenomenon of screen addiction, the phenomenon of bad mobile phone use … Our main role is to protect children and adolescents. It is a fundamental role of education, and this law allows it."
Children were already banned from using their phones "during all teaching activity" after legislation was passed in 2010.
But Macron's La République En Marche party said the total ban on phones at school meant children would now have a legal "right to disconnect."
Performance Increases
One study by the London School of Economics found that after phones were banned, students' performance in exams significantly increased and "restricting mobile phone use can be a low-cost policy to reduce educational inequalities."
The ban will affect millions of children with politicians estimating that more than 90 percent of 12- to 17-year-olds have a phone, according to French telecoms regulator ARCEP.
However, some politicians were less welcoming of the new law, with some abstaining from the vote altogether.
Alexis Corbière, a deputy from the left-wing Unbowed France party, told CNN, "This isn't a 21st century law in our eyes, but a law from the era of news channels and binary debate. In reality, the ban has already been made. I don't know a single teacher in this country that allows the use of phones in class."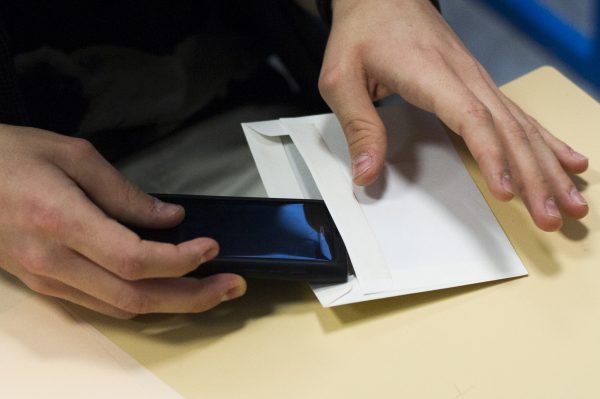 The details of how to enforce the ban have yet to be made clear.
Blanquer has suggested that children could put their phones in lockers when they arrive at school. But some schools have said that this would be too costly and difficult to enforce.
The French decision has sparked debate over the pond in the UK too.
Anne Longfield, children's commissioner for England, wrote that schools in England would be "unlikely to respond well to an edict from on high" and that she did not support a ban.
"There is a pretty persuasive argument for urging all schools to go smartphone-free," Longfield wrote in the Guardian. "I have never argued the internet is a bad thing, it's a fabulous resource for children but the fact is that it wasn't designed with them in mind, and overuse or misuse of it does present some clear problems for children."