French President Emmanuel Macron indicated that he believes Russia is not the enemy of the North Atlantic Treaty Organization (NATO).
"NATO is a collective defense organization, but against what or against who? Who is our common enemy? We need to clarify that. And it is a very strategic question," he told reporters at a press conference in Paris on Nov. 28.
"Sometimes I hear some saying that it is Russia or China, our enemy. Is it the purpose of the Atlantic Alliance to identify one or the other as our enemies? I don't think so. Our joint enemy, clearly within the Alliance, is terrorism that's struck our countries."
Macron said that NATO needs "a common definition of terrorism, of who the terrorist groups are and how to act in coordination against them." He said that "the absence of dialogue with Russia" did not make the European continent safer and that he wants to "clarify our relationship with Russia."
"We want a lucid, robust, and demanding dialogue with Russia, with neither naivety nor complacency," he said.
But he said that European nations like France should be part of negotiations with Russia on any new pacts regarding nuclear missiles, following the dissolution of a pact between Russia and the United States earlier this year, including the countries closest to Russia. Russia was not abiding by the Intermediate-Range Nuclear Forces (INF) treaty, the United States and NATO had said.
"We cannot leave our security into the hands of a bilateral treaty to which no European country would be part of," Macron said.
"A number of European countries, like Poland, were not protected by the INF Treaty as they should have been. So I would like us to take into consideration all of the security interests, in particular those of the countries which are the closest to Russia, to the border."
The press conference was held a few weeks after Macron called NATO "brain dead."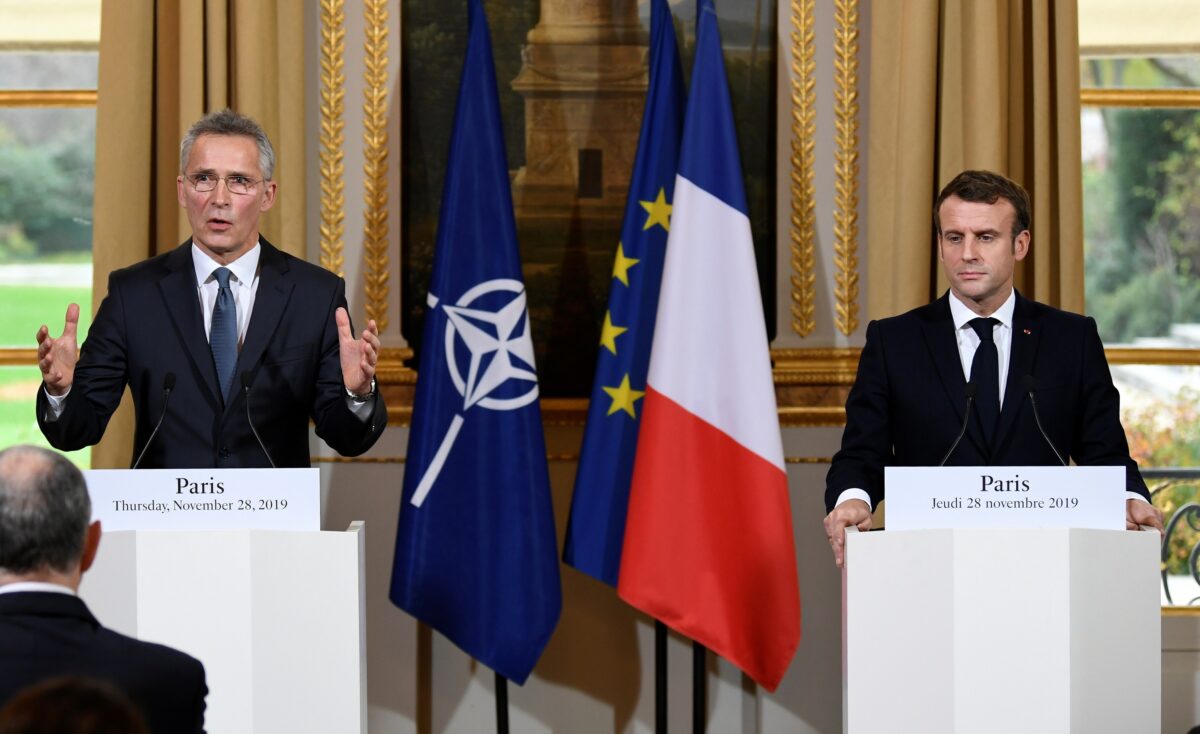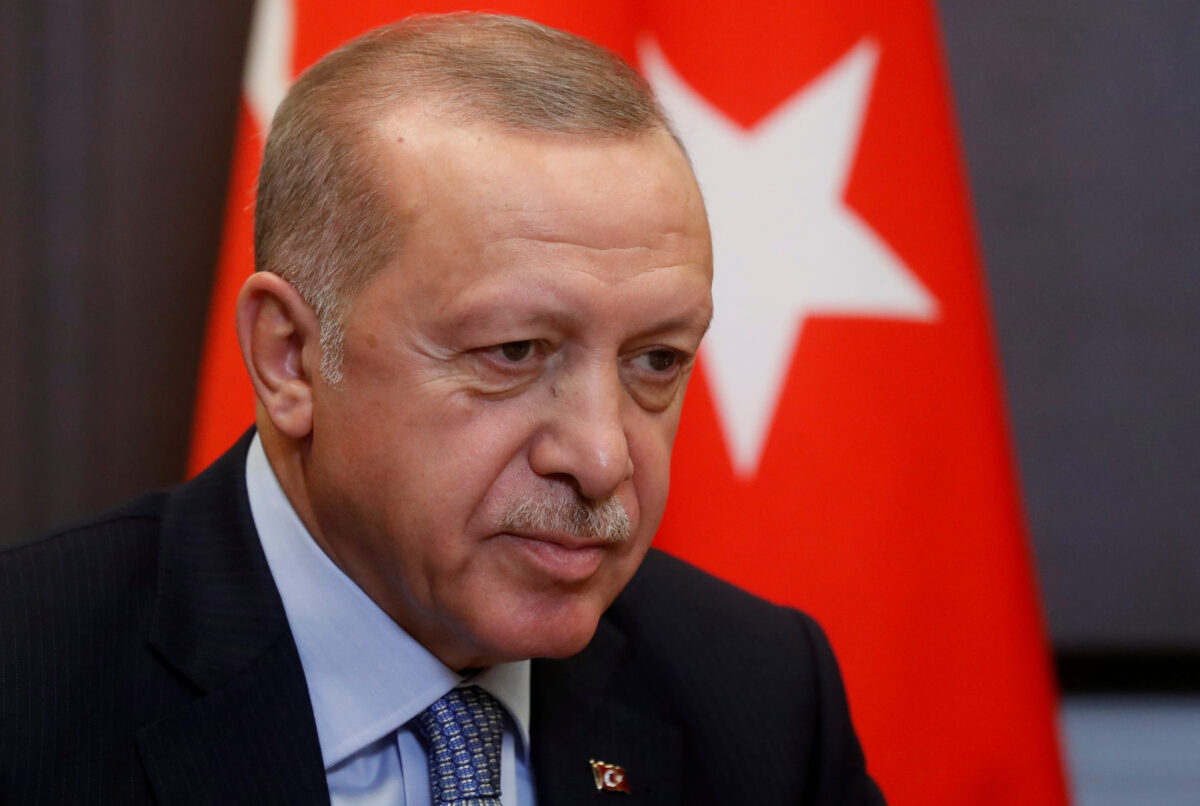 Macron told reporters at a press conference in Paris on Nov. 28 that his harsh assessment of the current state of NATO served as a "useful wake-up call." He said Turkey's recent military action against the Kurds in Syria was an example of the crisis NATO is in; Turkey is a member of the alliance, though frequently criticized by members.
Turkish officials later criticized Macron. "You should check whether you are brain dead first," Turkish President Tayyip Erdogan said in Istanbul on Friday, reported Reuters.
NATO chief Jens Stoltenberg, appearing alongside Macron, said his meeting with the French president was good and told reporters that "in uncertain times, we need strong multilateral institutions like NATO."
"NATO is the only platform where North America and Europe can address strategic issues together. We do that on a daily basis. Issues like: the fight against terrorism, how to deal with a more assertive Russia, and the rise of China," he said.
"The European Union cannot defend Europe. European unity cannot replace transatlantic unity. A strong NATO and a strong European Union are two sides of the same coin. Both are indispensable for the continued freedom and prosperity of Europe," he added.
"It is correct" that the American-driven emphasis on more balanced cost-sharing should be implemented, Stoltenberg said.
"The U.S. will pay less. Germany will pay more. So now the U.S. and Germany will pay the same, roughly 16 percent of NATO's budget," he said. "Then the rest will be shared among all the other Allies. And this is a formula we then have agreed to finance the NATO budget."