Returning to Hong Kong after seven years to assist in building public awareness about ongoing organ pillaging from Falun Gong prisoners of conscience across China as a new crime against humanity I found cause for both hope and concern.
On a sweltering hot Sunday afternoon in late July, other guests and I joined approximately a thousand Falun Gong practitioners gathered in a sports park for speeches, mostly about the condition of democracy and universal values in the post-1997 one country, two systems realities of Hong Kong. If we attempted to do this on the mainland, we'd all be in jail, probably after beatings by the security forces.
Helpful Hong Kong police in uniform were present in good numbers, presumably to keep green-shirted members of the Youth Care Association (YCA) from attacking determinedly non-violent Falun Gong. I learned earlier that the democracy-supporting Apple Daily newspaper revealed that the YCA is a local arm of the 610 office in Beijing, which has managed the persecution and murders of Falun Gong across China since mid-1999.
Hong Kong currently lacks legislation, such as Canada's, which bars inciting hatred against any identifiable religious or cultural community. Consequently, the YCA was able to use ear-splitting loudspeakers to transmit venom continuously against Falun Gong throughout the speeches by all 18 of us invited speakers. The din was so loud that I could hardly hear the event hostess even though she stood less than a meter away.

Later, during a three-hour parade through some of Hong Kong's major streets to the harbor, green-shirted men and women gesturing and shouting angrily on the curb reminded me again of the brown and black-shirted thugs of Hitler and Mussolini's fascists, especially when one of them looked threateningly at me and waved his hand as a simulated sword removing my head.
More encouraging were the sympathetic looks offered by many parade spectators, both locals and tourists from the mainland with cameras clicking as we passed. It was reassuring to learn that many Hong Kong residents sided with Falun Gong during the banner wars earlier, when the YCA attempted to swamp Falun Gong signs protesting organ pillaging with their own, which called, among other things, for Falun Dafa to be "eliminated."
Related issues are sharply at play across Hong Kong. One is the state of its democracy, partly because its Chief Executive is chosen not by universal suffrage from the city's millions of voters, but from an electorate of 1200 business and political grandees, who choose from only Beijing-friendly candidates. The current boss, Leung Chun-ying, in office only a year in a five-year term, appears to be so universally unpopular across the city that even the Communist Party is concerned.
On July 1, the sixteenth annual democracy march lasted for six hours through typhoon rains, with organizers estimating 430,000 participants while the police claimed initially that only 66,000 participated.
The common theme was a demand for universal suffrage in choosing both the chief executive and members of the Legislative Council, where 30 of its 70 members are still chosen by "functional constituencies," being mostly pro-Beijing companies in various economic sectors. Hong Kongers understandably want to be the masters of their own house.
Media freedom is closely related. The Hong Kong Journalists Association recently released a study, "Dark Clouds on the Horizon," concluding that press freedom is "under attack" from both the chief executive and the Communist Party in Beijing.
Chun-ying Leung was criticized for his reliance on releasing written statements and inviting only photographers and cameramen to government events. He was also panned for being apathetic about attacks on journalists and media organizations.
No arrests, for example, have been made in the case of Next Media publisher, Jimmy Lai, whose home was attacked and copies of his Apple Daily torched.
Leung also failed to respond to attacks on Hong Kong journalists stationed on the mainland and threatened legal action against Joseph Lian, writer of an article critical of him in the Hong Kong Economic Journal.
Another damning reality is that more than half of Hong Kong's media owners now sit in the Communist Party's hand-picked National People's Congress in Beijing. Among other reforms, the "Dark Clouds on the Horizon" report called for a Freedom of Information Law.
In short, Hong Kong residents know well that their governance practices are being watched carefully by many around the world and not least by investors with consciences. Depending on how the future unfolds, many of the latter will decide whether to invest more or less in the city.
A great many jobs could be at stake if "one country, two systems" is seen both at home and abroad to be dismantling in the direction of "one country, one system."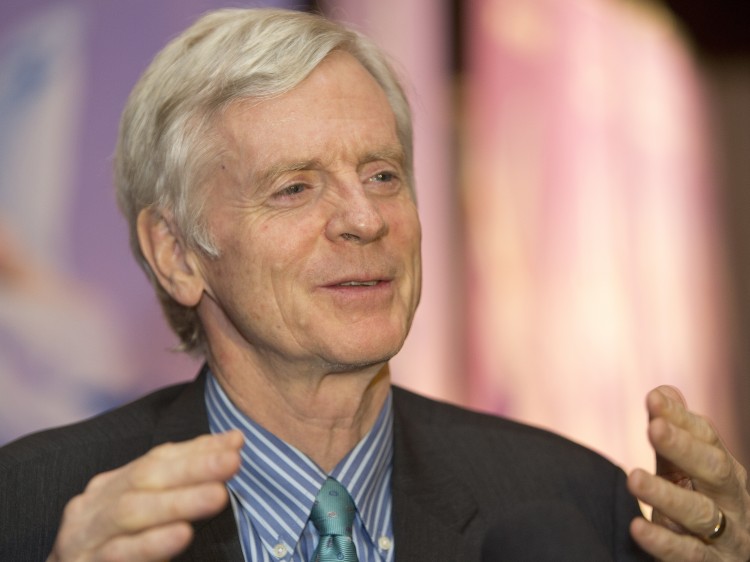 David Kilgour, a lawyer by profession, served in Canada's House of Commons for almost 27 years. In Jean Chretien's Cabinet, he was secretary of state (Africa and Latin America) and secretary of state (Asia-Pacific). He is the author of several books and co-author with David Matas of "Bloody Harvest: The Killing of Falun Gong for Their Organs."
Views expressed in this article are the opinions of the author and do not necessarily reflect the views of The Epoch Times.