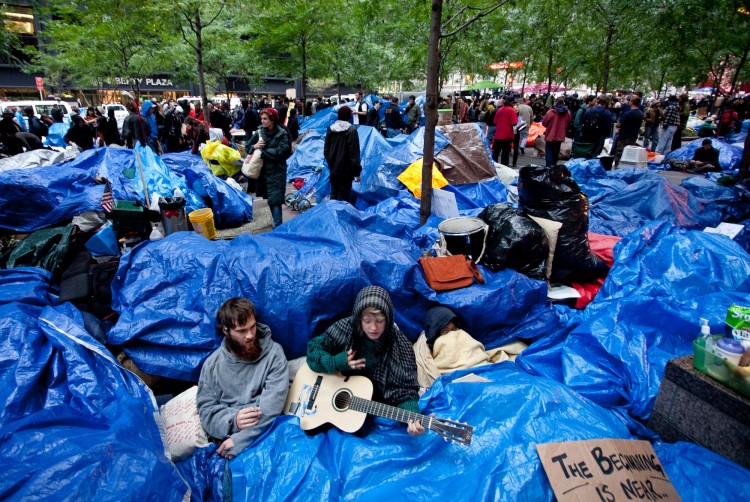 NEW YORK—With the occupation of Zuccotti Park a not-too-distant memory, an upcoming event seeks to examine what public space is and who's behind it.
"Prompted by the Occupy Wall Street movement and circumstances surrounding open space in cities around the globe and nation we need to question what public space is today," states an overview of an event planned for Saturday at the Center for Architecture in Manhattan titled Freedom of Assembly: Public Space Today Redux.
Speakers will explore various aspects of public places, such as definition, use, and importance. The influence of public space; who decides how parks, plazas, and other spaces are governed and used, and conceptions of what public space is will also be discussed.
"Presentations by panelists followed by an open audience discussion will examine these and other questions concerning freedom of assembly, a critical component of societal sustainability, and the preservation and pursuit of our democratic values where we can learn, inform, debate, and confront paramount public issues," states the overview. The event is free, at 536 LaGuardia Place, and will be available for live online viewing.
Speakers include Marshall Berman, political science professor at the City College of New York; Susan Chin, executive director of Design Trust for Public Space; and Jeffery Hou, chair of Landscape Architecture at the University of Washington.