France is looking to nuclear energy options to ensure its own supplies and provide power to Europe, in the face of what is seen as Russian retaliation against allies of Ukraine, where Russian forces launched an invasion in February, by cutting energy exports to the continent.
President Emmanuel Macron has announced plans to build six new nuclear reactors and, according to the World Nuclear Association, he's also considering an additional eight, depending on electricity needs.
On July 27, Russia's energy giant Gazprom again reduced gas flow in Nord Stream 1, further ratcheting up European tensions over available supplies.
Germany denounced the move as political, although Russia again blamed technical issues.
The possibility of Russia exacerbating Europe's energy crisis by cutting off natural gas increased and resulted in an almost 2 percent jump in gas prices.
"Everyone in the market was expecting Russian volumes to drop. But the market wasn't expecting flow to fall this quickly," James Huckstepp, manager of Emea gas analytics at S&P Global, told the Financial Times.
Russia's reduction was just the latest in a series of cuts and brought the amount of natural gas flowing through the pipeline to 20 percent of capacity.
In an address on July 25, Ukrainian President Volodymyr Zelenskyy accused Russia of "gas blackmail" because Europe supports his country against the Russian invasion.
"This is an overt gas war that Russia is waging against a united Europe—this is exactly how it should be perceived. They don't care what will happen to the people, how they will suffer—from hunger due to the blocking of ports or from winter cold and poverty … Or from occupation. These are just different forms of terror."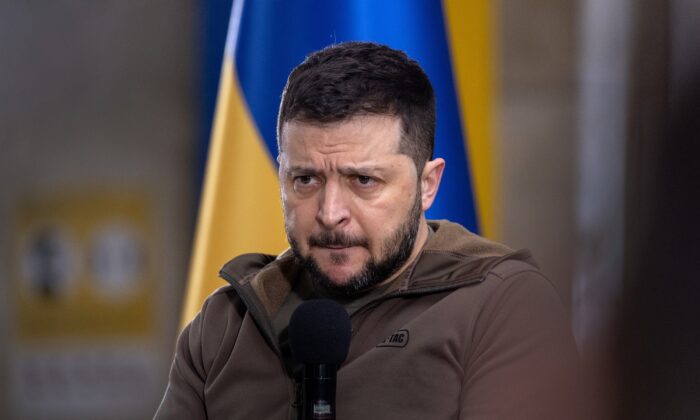 On Feb. 24, Russia invaded Ukraine, intensifying a conflict that's been ongoing since 2014. In response, and in an attempt to rein in Russia's aggression, the United States, in coordination with the G-7 nations, and the European Union, began instituting a series of escalating sanctions.
Initially, the sanctions were financial: The United States blocked major Russian banks such as VEB and Promsvyazbank, according to the International Trade Administration. Then, the United States and its allies sanctioned dozens of Russian defense companies, plus Russian elites and their family members, to cut off support and financial aid to Russian President Vladimir Putin.
Blocking the assets of Sberbank and Alfa Bank, two of Russia's largest financial institutions, soon followed.
However, these sanctions didn't deter Russia's incursion into Ukraine, and on March 8, President Joe Biden signed an executive order banning Russian oil imports. Before the ban, the United States imported about 700,000 barrels daily.
Germany and Poland also pledged to ban Russian oil by winding down pipeline imports by the end of the year.
On June 3, the European Union joined the sanctions on Russian oil imports by imposing a partial embargo on Russian oil—starting with seaborne imports of crude in December and petroleum product imports in February 2023, according to the Center for Strategic and International Studies.
Importantly, pipeline imports were exempt from future bans as EU member states such as Slovakia, Hungary, and the Czech Republic depend on them for energy production.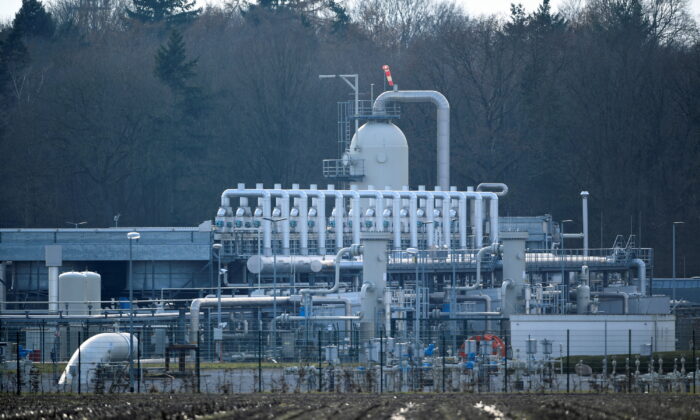 In response, Russia promised to find other importers for its oil—specifically, China and India—Putin signed a decree saying foreign natural gas buyers had to pay in rubles, and Russia began reducing natural gas exports to Europe.
Denmark, Finland, Bulgaria, and Poland all refused to comply, and Russia halted the gas supply to those countries.
Then, Russia cut natural gas imports to Slovakia and Italy by half and completely cut off France. Russia's explanation of technical problems was rejected by Germany. On July 23, Russia further cut gas supplies to some European countries.
Notably, Russia's move to cut gas supplies to European countries has resulted in an emerging energy crisis in Europe, as Russia is the largest supplier of natural gas to the 27-nation bloc.
"The flow of Russian pipeline gas to Europe has declined sharply to about 40 percent of the level a year ago, contributing to a steep increase in natural gas prices in June," the International Monetary Fund (IMF) said in its outlook for July.
Kremlin Hits Back
Furthermore, the energy sanctions have had a muted effect on Russia's economy and a pronounced impact on Europe.
"Russia's economy is estimated to have contracted during the second quarter by less than previously projected, with crude oil and non-energy exports holding up better than expected," the IMF stated.
"In addition, domestic demand is also showing some resilience thanks to containment of the effect of the sanctions on the domestic financial sector and a lower-than-anticipated weakening of the labor market.
"Relatedly, the war's effects on major European economies have been more negative than expected, owing to higher energy prices as well as weaker consumer confidence and slower momentum in manufacturing resulting from persistent supply chain disruptions and rising input costs," IMF said.
Of more concern, IMF analyzed the potential impact of a complete shutoff of Russian natural gas to Germany and found that gross domestic product (GDP) would contract by 1.5 percent in 2022, 2.7 percent in 2023, and cause inflation to rise by 2 percentage points in both 2022 and 2023.
Plus, without at least a 9 percent reduction in gas consumption, Germans would experience a gas shortage, concentrated in the winter months.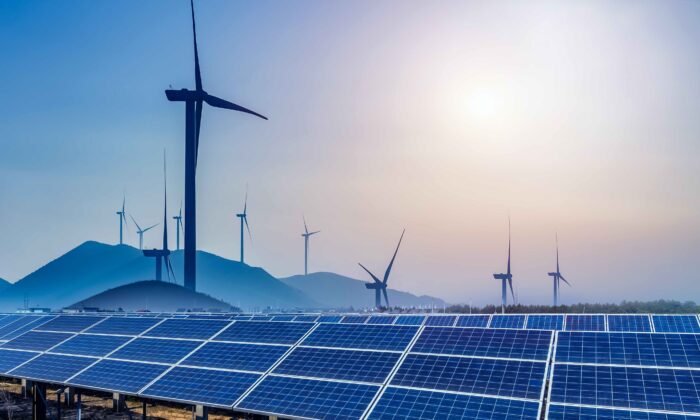 In 2000, Germany enacted the Renewable Energy Sources Act (EEG), which required 6 percent of energy to come from renewable resources.
In 2017, the legislation was revised, requiring 40 to 45 percent of energy to come from renewables in 2025, and up to 65 percent in 2030, according to the Federal Ministry for Economic Affairs and Climate Action.
Thus began the transition from fossil fuels, termed Energiewende, to renewables.
By 2017, nuclear was down to 11.7 percent of Germany's electricity mix, and lignite and hard coal were down to 36.6 percent. Renewables had increased and accounted for 33.3 percent of Germany's electric mix, with wind being the driving force and totaling approximately 110 terawatt-hours (TWh).
Wind and Solar
While nuclear and fossil fuel percentages have dropped in Germany, renewables can't fully make up the difference. In 2017, natural gas accounted for 13.2 percent of Germany's energy mix, by 2019, natural gas climbed to 25 percent of Germany's total energy consumption, according to the U.S. Energy Information Administration.
"Unfortunately, in its passion to lead the pack, Germany didn't quite do its math," said Sarah Lohmann, a non-resident fellow with the American Institute for Contemporary German Studies at Johns Hopkins University.
"It has not created nearly enough renewable energy to replace the nuclear and coal that it is determined to phase out. When the last of the nuclear reactors is turned off next year, there will likely be a shortage of 4.5 gigawatts, or the equivalent of what 10 large coal-fired power plants would provide."
In Germany, "the median household pays 43 percent more than the average paid on power bills in 27 other countries in the European Union, thanks to taxes and fees that make up 50 percent of the tab, and that are supposed to pay for the transition to renewables," she added.
To make up for this shortfall, Germany turned, in part, to Russia. But, because Russia is now under heavy sanctions, and reacting in kind, in July, Germany's Parliament rushed through legislation allowing it to bring retired coal power plants back online.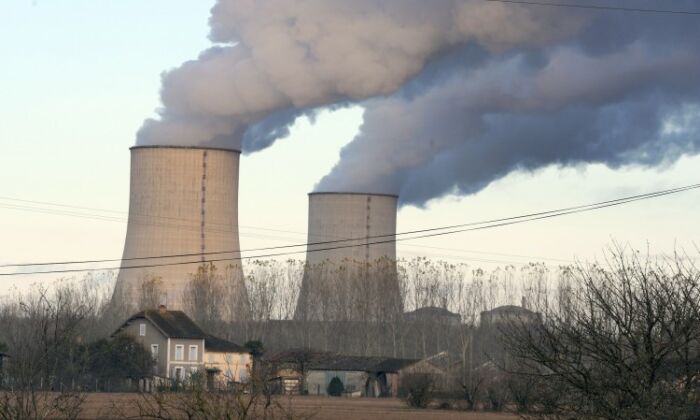 In its July report, the IMF pointed to Hungary, Slovakia, Czechia, Italy, and Germany as most vulnerable to Russian energy aggression due to their reliance on energy imports. Conversely, it highlighted countries such as France, Spain, and the UK as reasonably insulated.
More importantly, in addition to being relatively safe from Russia's energy provocations, France is Europe's biggest exporter of electricity (primarily to the UK and Italy), exporting more than 70 TWh each year over the past decade, according to the World Nuclear Association.
Energy Independence
Indeed, France derives approximately 70 percent of its electricity from nuclear energy, and 17 percent is from recycled nuclear fuel.
"As a result of the 1974 decision, France now claims a substantial level of energy independence and below average electricity costs in Europe," the World Nuclear Association said in a March fact sheet. "It also has an extremely low level of carbon dioxide emissions per capita from electricity generation, since over 80 percent of its electricity is from nuclear or hydro."