A patient with the new coronavirus died in Paris overnight, the second death in France and the first among French nationals.
The 60-year-old man died at Pitié Salpêtrière hospital, Jérôme Salomon, Director General of the French health authority, said at a press conference on Wednesday.
The man, a teacher, didn't recently travel to any areas where the virus is spreading, Salomon said, according to The Local. After showing symptoms of the flu when being admitted to his local hospital in Creil, he was transferred to the hospital in Paris.
Tests confirmed that the patient had COVID-19, the disease the new virus causes.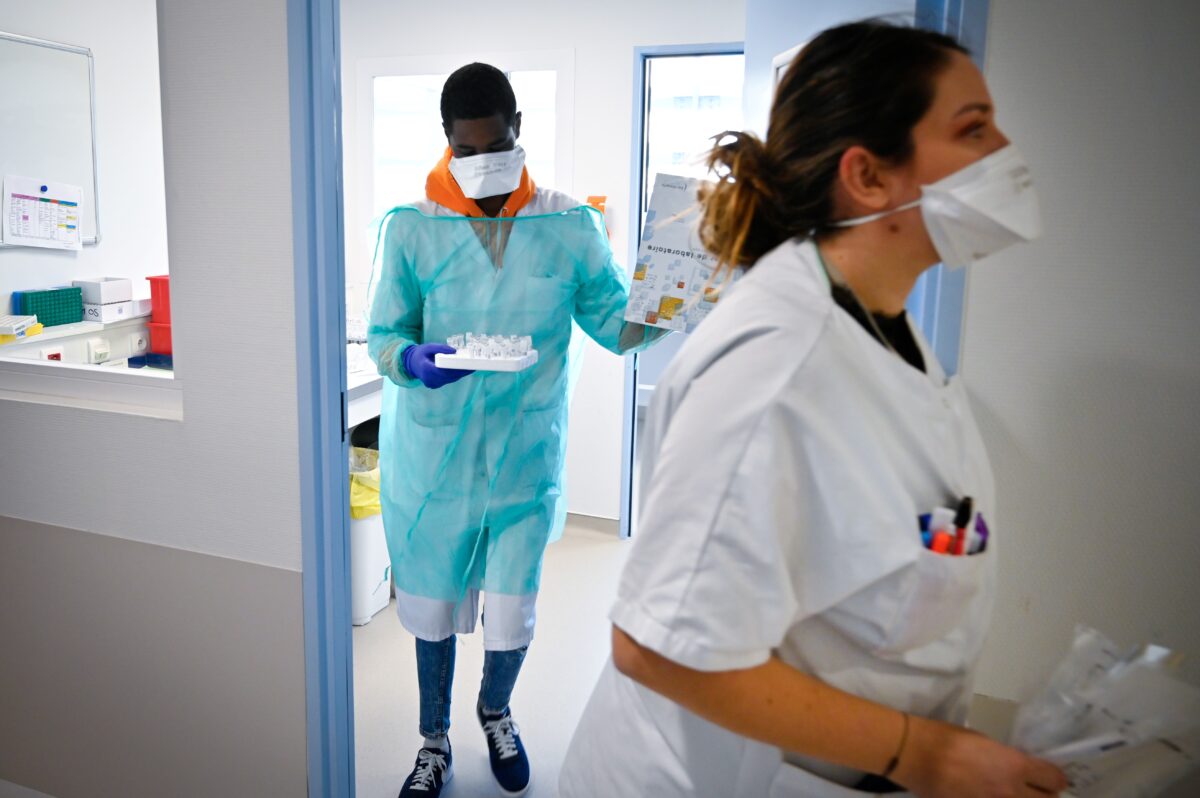 French authorities have reported five new cases of the virus in the past 24 hours, including a Chinese woman in Paris who recently returned from China, and a French man in the southeast-central region of Auvergne-Rhône-Alpes who recently traveled to Italy. There are 17 total cases in the country, including the most recent death and an 80-year-old tourist from China who died in Paris on Feb. 14.
Eleven other patients have recovered from the virus and are out of hospitals, according to The Local.
Salomon said on Wednesday that authorities wouldn't shut down the border with Italy. "It doesn't make much sense," he said. "Not to mention that you can travel by land, sea, and air, or go through Italy and Austria."
The number of cases in Italy has exploded this week to 370, including 12 deaths. Towns and cities across northern regions were locked down as authorities tried to stem the spread of the disease. Italy has the third-highest number of cases in the world, behind China and South Korea.

Authorities still aren't sure of how the virus arrived in northern Italy. The origin of the virus, which emerged in China in December 2019, hasn't been confirmed by international experts.
The French government on its website said that people returning from Italy or China should stay at home for two weeks and avoid so-called non-essential gatherings such as eating out in restaurants. They should also keep their children at home during the time period.
The new virus has infected over 80,000 around the world, killing over 2,700. Many experts believe the figures are higher because of underreporting by countries like China and Iran.
The best ways to avoid the virus, health officials say, is to frequently wash hands, avoid sick people, and not touch one's hands, nose, or mouth with unwashed hands.
People who are showing flu-like symptoms should stay home and contact public health authorities or healthcare providers.