France reported 833 CCP virus deaths on April 6, the country's highest single-day toll so far, according to reports.
"We're not out of the woods yet," France's health minister Olivier Véran told BFM TV on Tuesday, noting that the country has not hit its peak of reported COVID-19 cases and was "still in a worsening phase."
The data released by the French health ministry on Monday evening indicated that of the 833 fatalities in a 24-hour period, 605 people died in hospitals while 228 died in nursing homes, the BBC reported.
"We have not reached the end of the end of the ascent of this epidemic," Véran said, according to the BBC.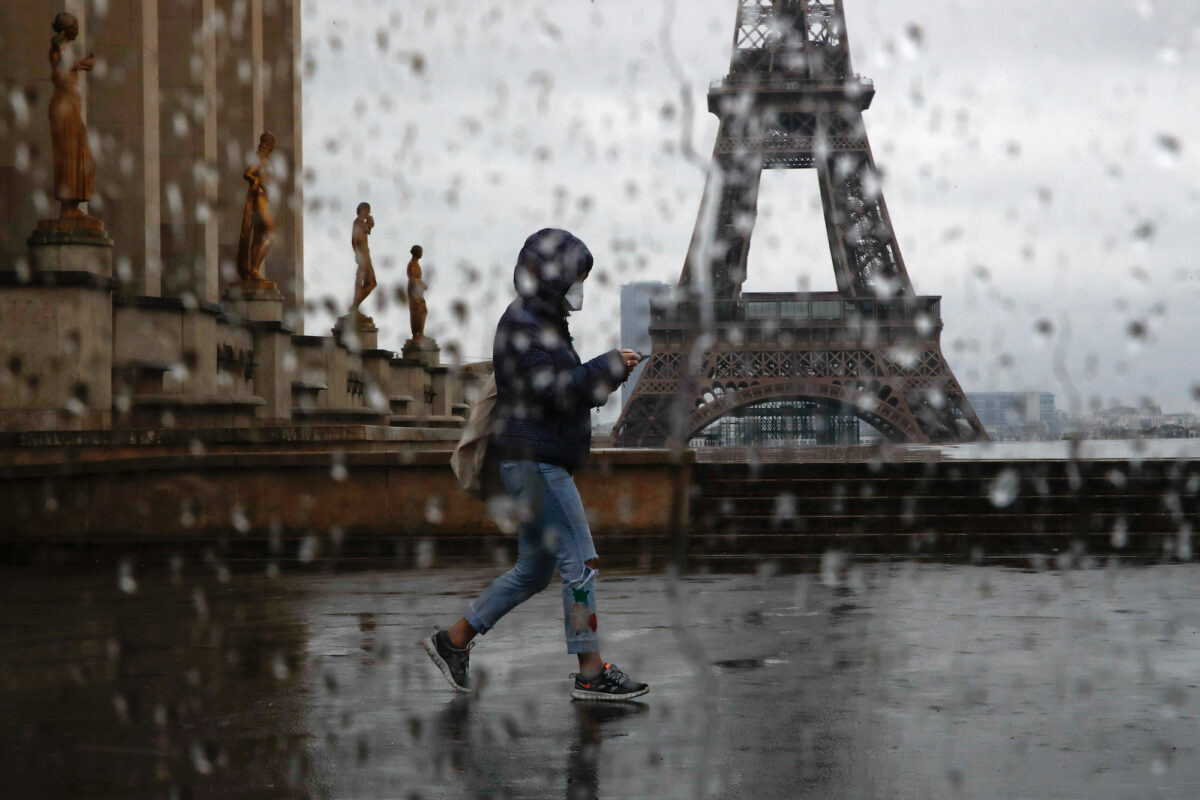 Monday's record toll brought the number of CCP virus deaths in France to 8,911, while the number of confirmed cases rose to 98,984.
Several days prior to that, France saw a drop in the rate of increase of virus fatalities, sparking hope that the curve was flattening.
"It is not over. Far from that. The path is long. The figures that I have announced show this," Véran said, the BBC reported. "Stay at home and continue this confinement effort."
Véran said the lockdown would continue as long as necessary.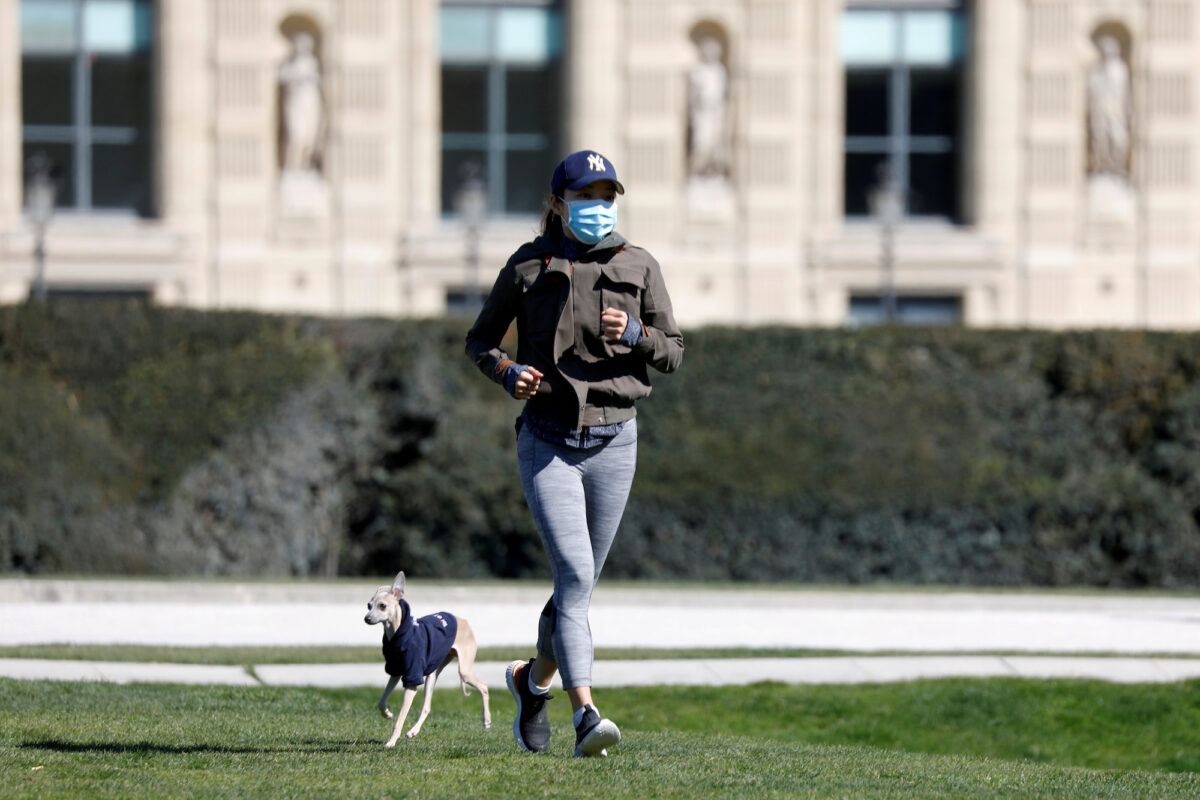 France has confined residents to their homes since March 17 to stem the spread of the virus. The measures have been extended until April 15, and are likely to be extended again.
Police in Paris changed their tactics into doing checks on foot and using unmarked vehicles on Tuesday, as France entered its fourth week of confinement to fight the CCP virus outbreak.
Last week, police vehicles mostly conducted road checks at Trocadéro square near the Eiffel Tower. But on Tuesday, more of them were seen on foot in the area stopping joggers and grocery shoppers, with fewer cars being stopped.
French authorities tightened lockdown measures in the capital on Tuesday by banning Parisians from outdoor sports activity between 10 a.m. and 7 p.m.
The move came after many French politicians and doctors expressed dismay that too many people continued jogging or congregating near markets despite government orders to get people to stay in as much as possible.
French President Emmanuel Macron is expected to address the nation regarding the new CCP virus situation on Thursday evening, French Europe 1 radio reported on Tuesday.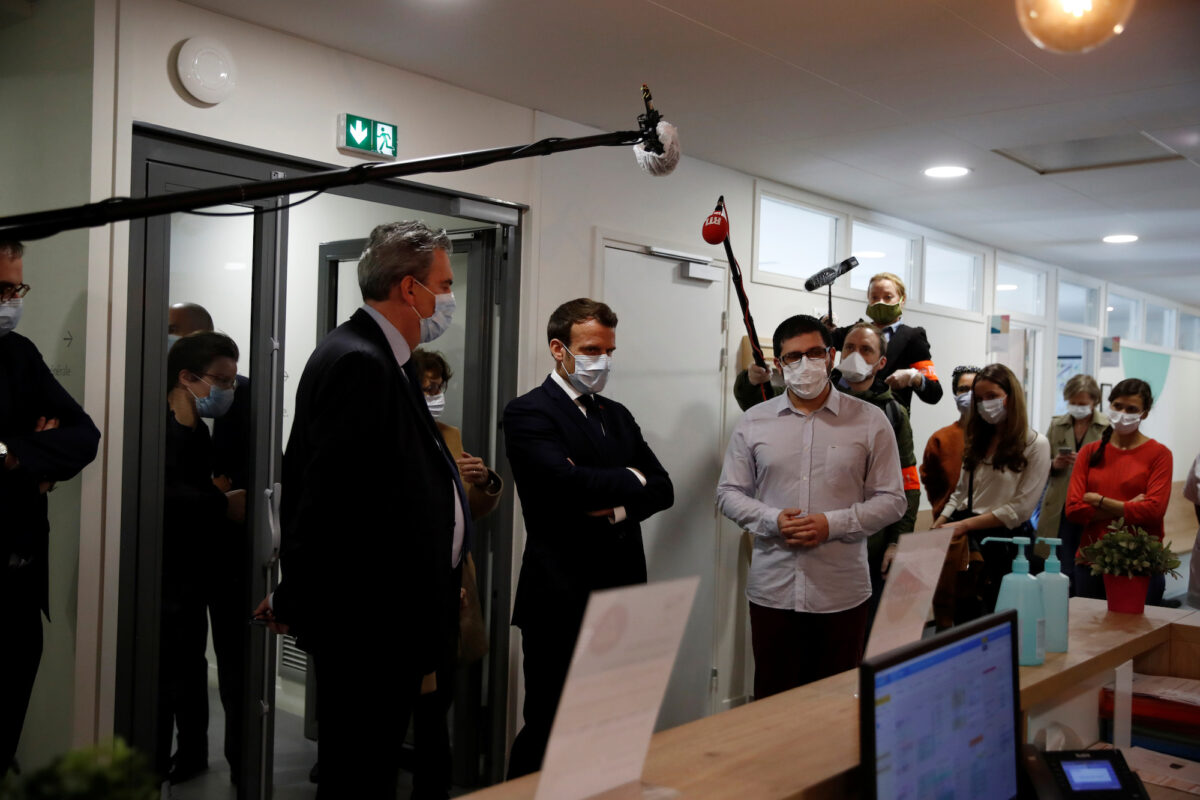 Meanwhile, Germany's Chancellor Angela Merkel said the pandemic was the biggest challenge the European Union had ever faced and that her government stood ready to help the bloc economically.
For most people, the CCP virus causes mild or moderate symptoms, such as fever and cough that clear up in two to three weeks. For some, especially older adults and people with existing health problems, it can cause more severe illness, including pneumonia and death. The vast majority of people recover.
Reuters contributed to this report.