France is prepared to resume discussions with the UK about its illegal immigration crisis if the British government takes talks seriously, French Interior Minister Gerald Darmanin said on Monday.
He told a press conference: "We cannot change our geography, so we need to come to an understanding with our British friends and allies even though they have chosen to leave Europe. The common interest of Europe and Great Britain is to work together to try to solve this problem."
"From the moment there is no more double-speak and we can discuss in a serious spirit, and our private exchanges correspond to our public exchanges, the French government is ready to very quickly resume discussions with Great Britain," he said.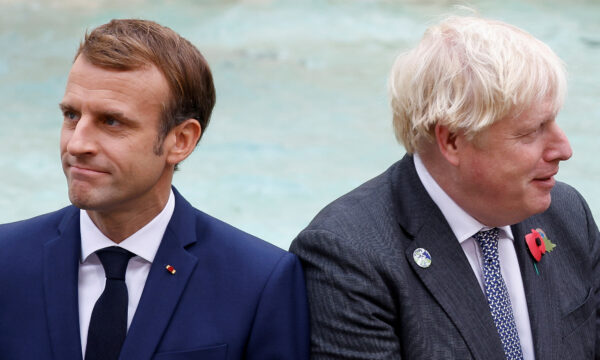 Darmanin said France hopes the "public invectives" will cease, "especially on the part of the United Kingdom towards French or European political leaders."
The French government said on Nov. 26 that a public letter sent by British Prime Minister Boris Johnson to French President Emmanuel Macron was "unacceptable," and as a result, UK Home Secretary Priti Patel was disinvited to a meeting with other European ministers on Sunday.
In his letter, Johnson said the two countries needed to "go further and faster together" to deal with the crisis, following the sinking of a boat carrying illegal immigrants on Wednesday with the loss of 27 lives.
He called on Paris to take back the illegal immigrants and set out proposals for British border officials to begin patrols on the beaches of northern France as early as next week.
Talking to French media on Monday morning, Darmanin said Johnson's publication of the letter on Twitter was "a mockery."
He told BFMTV that UK-France relations were not currently "normal" and that "our private exchanges are not always in line with our public exchanges."
In response to criticism from France about the UK's handling of the situation, Boris Johnson's official spokesman said: "The single biggest deterrent, the single biggest step we could take together with the French would be a returns agreement, as the prime minister set out last week."
"But we are already taking steps through our Nationality and Borders Bill to reduce the pull factors to the UK and make our asylum system firmer but fairer," he said.
PA contributed to this report.