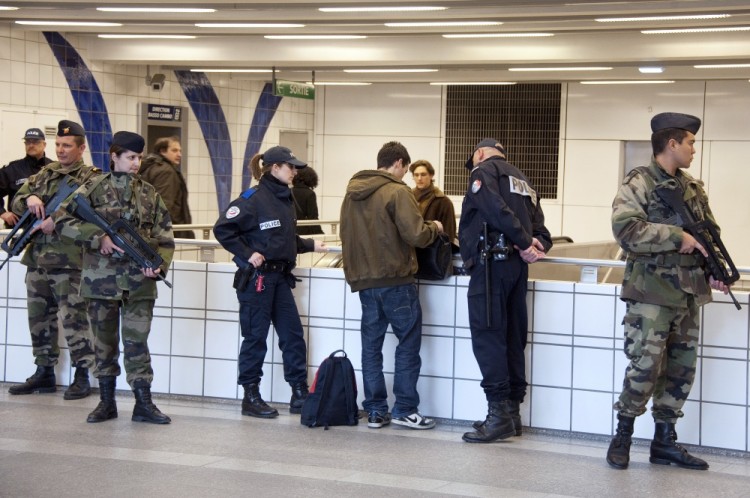 French President Nicolas Sarkozy put a halt to his reelection campaign to condemn the deadly shootings at a Jewish school and offer his condolences to the families of lives lost, his office said on Tuesday.
Sarkozy, in a statement, said that "the perpetrator of this despicable and cowardly act will be arrested and tried."
At the same time, France launched a massive manhunt on Tuesday to find the killer who shot and killed three children and a teacher at a Jewish school in Toulouse, while raising the terror alert in southwestern France to the highest level, according to France24.
The killings were linked to two previous incidents where soldiers were killed, and officials said that they were likely racially motivated. Police sources say that the gunman used the same .45 caliber weapon in attacks last week and was riding the same motorized scooter, implying that he might be a serial killer who will act again.
French Interior Minister Claude Gueant told France24 that the killer was spotted wearing some kind of video recording device around his neck. 
"This adds another element to the profile of the killer. It is someone who is cruel enough to record it," said Gueant.
The news broadcaster reported that Toulouse was locked down after the killing, after France imposed the "scarlet" terror alert.