CHICAGO—Chicago's top prosecutor has released more than 2,000 pages of documents in Jussie Smollett's case and explained why she had recused herself from an investigation into the "Empire" actor's claim that he'd been the target of a racist, anti-gay attack: because of false rumors that she was related to him.
The statement on Friday, May 31, (pdf) from Cook County State's Attorney Kim Foxx comes two months after her office suddenly dropped all charges against Smollett accusing him of staging the January attack on himself.
The move was widely criticized.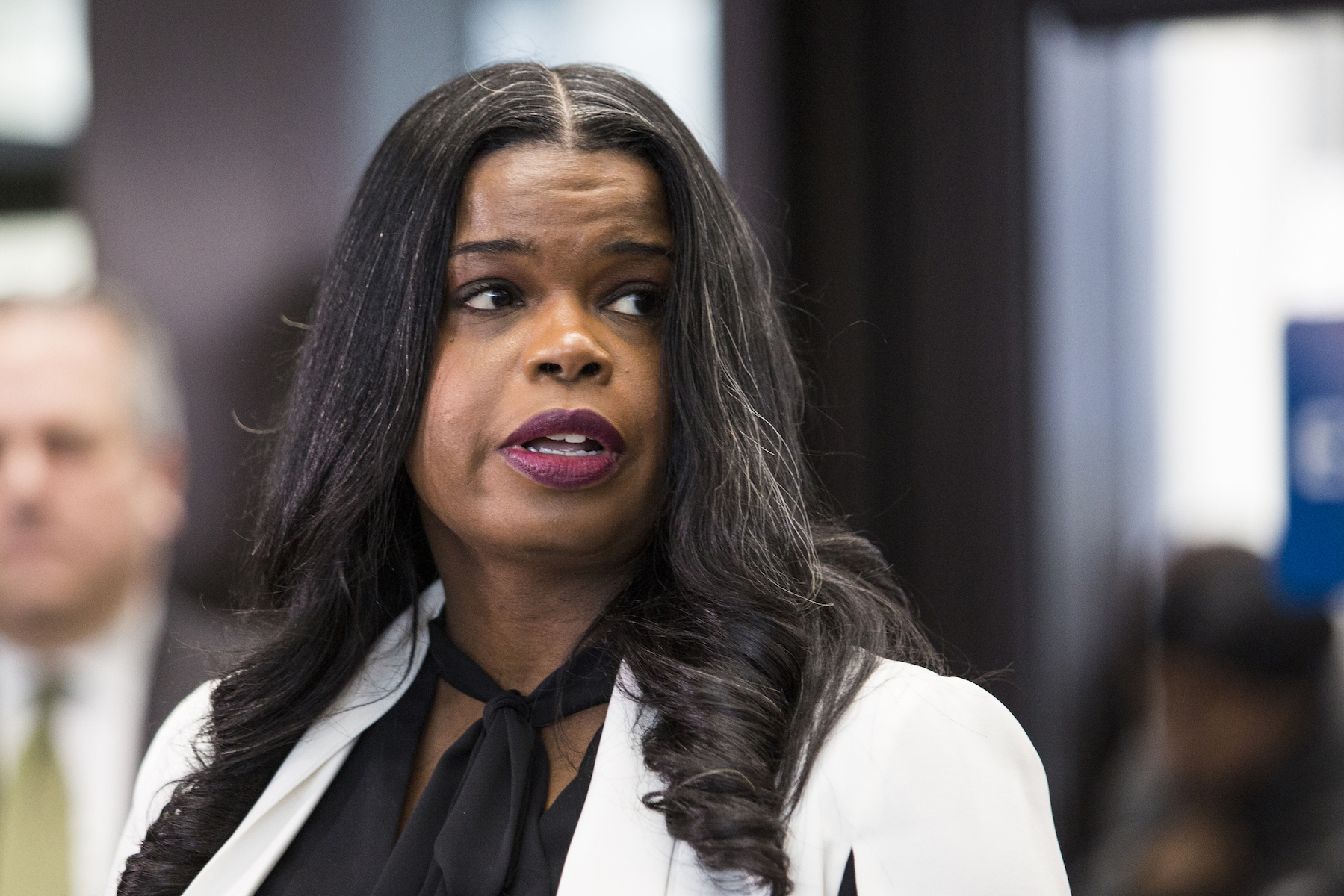 Foxx says rumors circulated as suspicions grew about Smollett's account of an attack that she was related to Smollett's family, so she recused herself to avoid "even the perception of a conflict."
Earlier explanations focused on communications between Foxx and a family member of Smollett's.
The release of documents late evening on May 31 came as offices closed for the weekend. A court last week lifted an order barring their release.
Foxx's statement reads as follows:
"This has been a unique case from the very beginning, where the victim became the suspect during the investigation. Allegations of a vicious homophobic and racially motivated attack shook our city and the nation with understandable anger and fear.

I did not have a conflict of interest in this case; only a sincere desire to serve the community. I spoke with Mr. Smollett's family and others while he was still considered to be the victim of a hate crime in an effort to streamline the case and alleviate any concerns about the integrity of the investigation.

False rumors circulated that I was related or somehow connected to the Smollett family, so I removed myself from all aspects of the investigation and prosecution and delegated my authority and responsibility to my First Assistant so as to avoid even the perception of a conflict.

I regret that my attempts to this end created confusion outside the office. The public's trust is paramount to our work. That is why today I am releasing material above and beyond what is required. It is my sincere hope that this transparency and the ongoing investigation of the Cook County Independent Inspector General will provide guidance and lessons on how to serve you better. I am sorry that despite the best intentions, our efforts were less than what was required of the moment."
Chicago police officials had said that Smollett staged the attack on himself, committing the crime of filing a false police report and tying up a number of police resources for weeks. Prosecutors said they largely agreed but still dropped all 16 felony counts against the actor in March in exchange for $10,000 and a day of community service.
Smollett did not have to admit any wrongdoing.
A state prosecutors association said that prosecutors violated the law by dropping the charges and police and Chicago Mayor Rahm Emanuel slammed the move.
Smollett is still being probed by federal authorities for allegedly sending himself a threatening letter.
By Michael Tarm. NTD staff contributed to this report.
From NTD.com