A graphic saying Supreme Court Justice Ruth Bader Ginsburg had died was accidentally shown during "Fox & Friends," a morning show on Fox News, on Jan. 21.
A clip from the program shows the graphic being broadcast in a segment opener.
The graphic included a picture of Ginsburg and showed the dates 1933-2019, indicating her birth year and her supposed death year.
One of the show's hosts later apologized, saying the graphic was broadcast due to a technical error.
"We need to apologize … A technical error in the control room triggered a graphic of Ruthe Bader Ginsburg with a date on it," co-host Steve Doocy said.
"We don't want to make it seem anything other than that was a mistake. That was an accident."
"We apologize, big mistake," co-host Ainsley Earhardt added.
In a statement sent to Mediaite, a Fox News spokesperson said: "This was a technical error that emanated from the graphics team."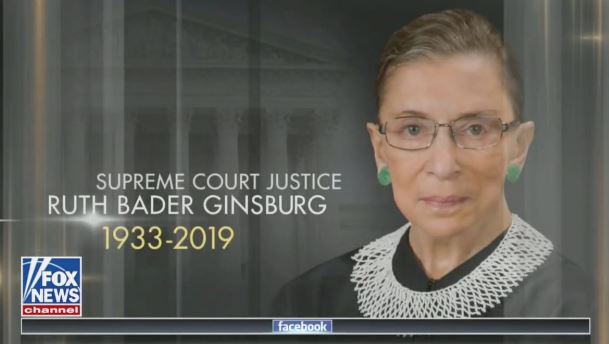 Ginsburg's Health
Ginsburg, 85, is the oldest member of the Supreme Court.
The longtime justice had dealt with a series of health issues in recent years, including breaking two ribs in a fall in 2012 and getting a stent placed in her right coronary artery in 2014.
In November 2018, Ginsburg fell in her office and broke three ribs. She spent time in a hospital but later returned to work.
The next month, doctors found two malignant growths in her left lung, the third time doctors discovered that she had cancer. The nodules were discovered during an examination following the November fall.
Ginsburg, who had never missed arguments in more than 25 years as a justice, missed arguments during her treatment.
"Justice Ginsburg is unable to be present today, but will participate in the consideration and decision of the cases on the basis of the briefs and the transcripts of oral arguments," Chief Justice John Roberts said from the bench on Jan. 7.
Four days later, a court spokeswoman said that Ginsburg's treatment was successful and that there were no remaining signs of cancer. But she canceled two scheduled events in mid-January and as of Jan. 21, she had not returned to the bench.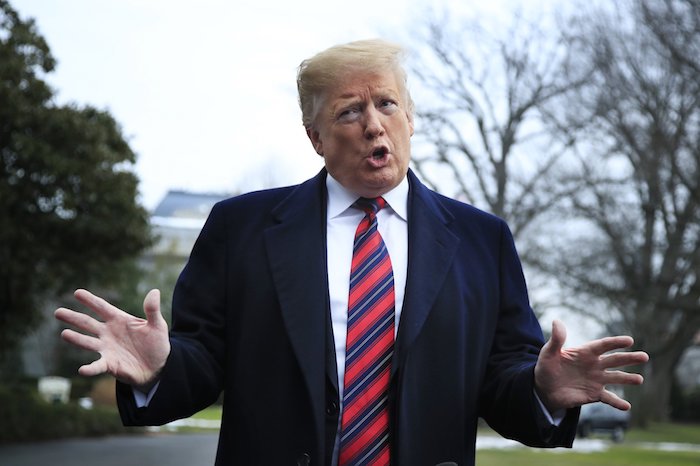 Trump Comments on Ginsburg, Graham Vows Replacement
President Donald Trump previously told reporters that he hoped Ginsburg would get better and serve on the supreme court for "many, many years."
"I wish her well. She said something very inappropriate during the campaign but she apologized for it. I wouldn't say she's exactly on my side. But I wish her well," Trump said.
During the 2016 presidential election, Ginsburg criticized Trump calling him a "faker," which is an uncharacteristic move for a Supreme Court justice. She later apologized for her comment.
If Ginsburg passes away or steps down from the court, Trump will be able to appoint his third justice, following the confirmation of Neil Gorsuch and Brett Kavanaugh.
Sen. Lindsey Graham (R-S.C), the new chairman of the Senate Judiciary Committee, which vets judicial nominees, said on Jan. 13 that he's "hell-bent" on ensuring the next Supreme Court vacancy is filled by a conservative.
"If there is an opening, whether it's Ginsburg or anybody else, I will urge the president to nominate a qualified conservative and hopefully those people will get through—that person will get through," he told Fox News. "I hope Justice Ginsburg serves for a long time. But if there's an opening on this court, I'm going to be hell-bent to put a conservative to replace whoever steps down for whatever reason."
However, Ginsburg said in 2017 that she would not retire until she was at least 90.
"I'm now 85," she said, according to CNN. "My senior colleague, Justice John Paul Stevens, he stepped down when he was 90, so think I have about at least five more years."
From NTD News