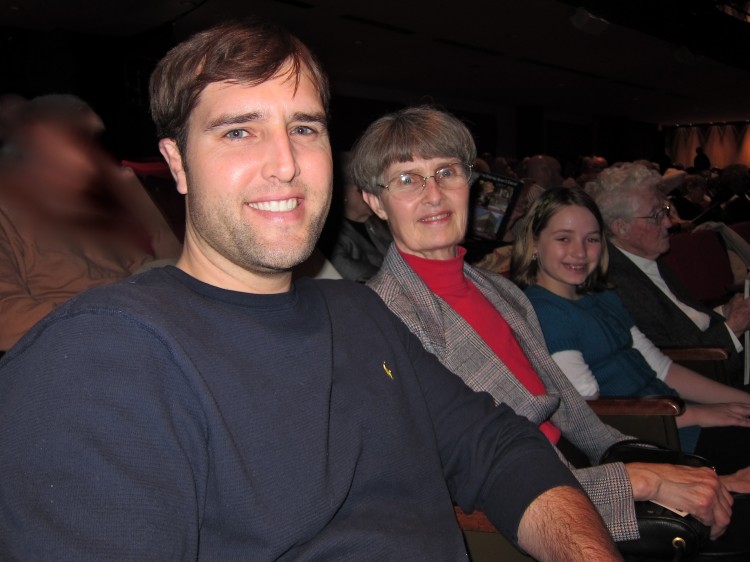 INDIANAPOLIS—"I am just amazed by it," said DeEtte Schmidt after seeing Shen Yun Performing Arts Touring Company at Clowes Memorial Hall of Butler University on March 13. "I think it is just fascinating."
Ms. Schmidt, who works for a hospital neurology department, said she saw a local advertisement for Shen Yun that caught her eye. "I said, 'I want to see it,' so I brought my mother, myself, my son, and my granddaughter. So, there are four generations of us here."
New York-based Shen Yun's mission is to revive 5,000 years of traditional, divinely-inspired Chinese culture, by storytelling through classical Chinese and traditional ethnic dance, colorful costumes and digital backdrops, original orchestral music, and award-winning vocal soloists.
"I brought my 10-year-old granddaughter specifically for this reason to enlighten her, so I have been able to explain some of the different things that have gone on [in the performance] to her," Ms. Schmidt said.
Her granddaughter is in school drama club and also sings. Ms. Schmidt said that she was just as fascinated as she was by Shen Yun.
She added that the performance was "very colorful, beautiful and … worth every penny and more."
Mike Schmidt, her son, who works for a publishing company in Internet marketing, said, "I think it is fantastic; it's got colors, [and] a lot of energy."
"I had some goose bumps in some of the scenes," Mr. Schmidt said. "It makes me feel good that I am here, to get to see something different."
He mentioned that he would "absolutely" recommend Shen Yun to his generation. "It's a great show," he said. "It is a nice change of pace, and nice to add culture that is outside of our norm."
Reporting by Valerie Avore and Cat Rooney.
Shen Yun Performing Arts, based in New York, tours the world on a mission to revive traditional Chinese culture. Shen Yun Performing Arts Touring Company will be at Clowes Memorial Hall of Butler University in Indianapolis for one more performance on March 14, and then perform two shows in Toledo, Ohio, March 17-18.
For more information visit ShenYunPerformingArts.org