FOUNTAIN VALLEY, Calif.—At approximately 11 p.m. on Sept. 4, an electrical box on Newhope St. in Fountain Valley, Orange County, Calif., exploded and erupted in flames, cutting the power for nearly a dozen businesses in the area. 
The Fountain Valley Police Department responded to the incident about five minutes later. Two maintenance workers were injured.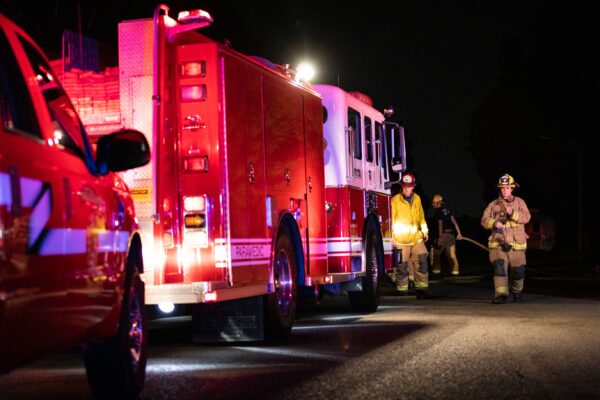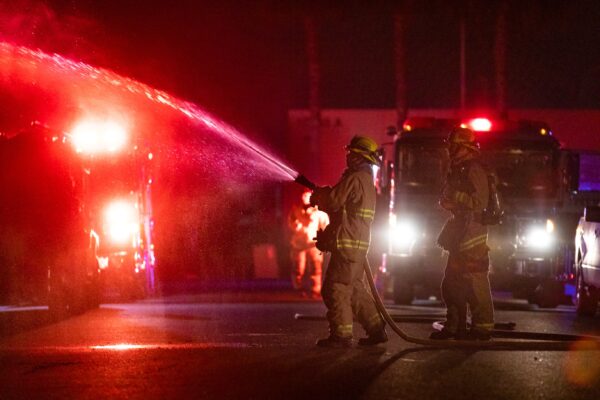 "Two workers were injured while working on the electrical box, and they are being transported to a nearby hospital," one police officer told The Epoch Times.
It is unclear what caused the electrical malfunction, but according to the Southern California Edison company, crews were scheduled to upgrade equipment and a planned outage was in progress. 
The Fountain Valley Fire Department arrived on the scene at approximately 11:20 p.m. and successfully put the fire out. One fireman told The Epoch Times they were in the area helping a woman in a stuck elevator when they noticed the entire block was in a power outage.