Founding Beastie Boys member and guitarist John Berry passed away on Thursday (May 19) in a Massachusetts hospice. He was 52.
The news of his death was confirmed to Rolling Stone by Berry's father, John Berry III, who said his was son was battling "frontal lobe dementia which had worsened in recent months."
Berry founded the original group in 1981 with Walden School friend, Mike Diamond, and were later joined by Adam Yauch and Kate Schellenbach. Berry is credited with naming the group.
"This may be arguable, but I think I actually came up with the name. We decided that we should have a gang, an Elks Lodge-type thing. We had secret handshakes and stuff, and we'd wear old-man clothes from the Salvation Army and smoke cigars," said Berry in a 1998 interview with Spin Magazine. "The thrust was to walk around and annoy people."
A friendship rooted in music, the group went on to become a groundbreaking force in the hip-hop and punk band circles.
The group initially began as a punk hardcore band and would later transition into the hip-hop scene after the success of their first hip-hop recording, "Cooky Puss."
The following year, a "less and less interested" Berry would leave the group and be replaced by Adam Horovitz.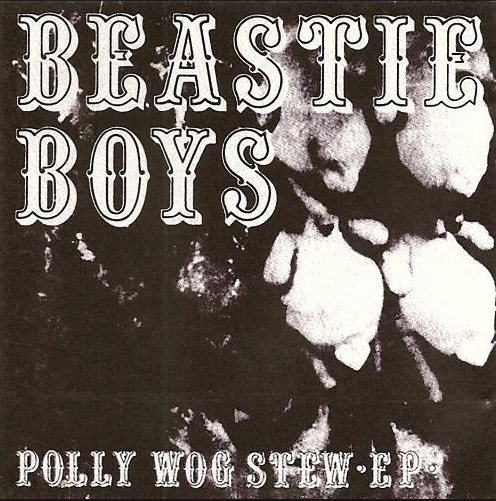 Rolling Stone noted that Berry joined other bands including Even Worse, Big Fat Love, and Bourbon Deluxe after his departure.
However his contributions to the band and music weren't devalued. When the group was inducted into the Rock and Roll Hall of Fame in 2012, Horovitz read a speech by a cancer-stricken Yauch who was unable to attend the induction, acknowledging Berry's formative years. Yauch passed away from salivary gland cancer the same year. He was 47.
"To Kate Schellenbach, to John Berry—to John Berry's loft on 100 Street and Broadway where John's dad would come busting in during our first practices screaming, 'Will you turn that [expletive] [expletive] off already?!'" read Horovitz. 
Fans paid tribute to Berry on Twitter, with one tweeting "Woke up this morning to hear this. Beastie Boys brought a different flavor to the game that attracted millions."
Play some Beastie Boys today. RIP John Berry!!.

— Danny Asfar (@DannyAsfar) May 20, 2016
Beastie Boys was the staple of my childhood. RIP John Berry.

— caroline✨ (@cvrolineolson) May 20, 2016