The founder of Drivers' Alliance, which is a mutual aid network of Chinese delivery drivers, was recently arrested in Beijing for establishing a union-like civil organization to protect the workers' rights. His arrest has attracted both domestic and international attention.
Xiong Yan, a native of Guizhou Province and whose real name is Chen Tianhe, has been helping his fellow delivery drivers to defend their rights soon after he became a driver in Beijing in 2018, according to Hong Kong based China Labour Bulletin. He founded Drivers' Alliance, a group that currently has more than 14,000 members on Chinese social media, according to Radio Free Asia (RFA).
Last month, Xiong posted videos on the social media account of Drivers' Alliance, accusing the major Chinese online food-delivery platform Ele.me of fraud and cheating its employees, according to Chinese media. This led to his most recent arrest.
During the Chinese New Year (Feb. 12 to Feb. 26), many delivery drivers stayed in Beijing due to the Chinese regime's COVID-19 pandemic restrictions, and continued to work during the holidays. Ele.me had launched a holiday bonus system for its drivers. But the company made it difficult for the drivers to get the bonus. For instance, each driver was required to deliver as many as 380 orders in seven days. The workers felt cheated and planned to go on strike, according to Chinese news portal 163.com.


One driver posted on Chinese social media: "During the Chinese New Year, many businesses have not yet resumed work, this order is basically impossible to complete."
Another post read: "It's impossible to meet the numbers if you don't meet [the quota] in a week, you will get 3,600 yuan [about $555] less. The delivery company can save a lot of money."
Xiong said in the video that according to feedback from some netizens, other delivery platforms have not given the bonuses that they promised their drivers. "The platforms have no scruples [for doing it], because they have the final say."
He hopes that the companies will honor their promises and said in the video, "Don't wait until they [the drivers] all quit." He called on delivery drivers across the country to actively voice their opinions through social media.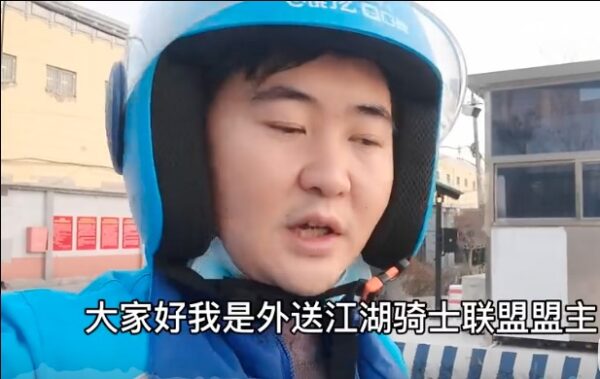 On Feb. 19, Ele.me released a statement on its official Weibo account: "In some cities and business districts, the anticipated delivery volume was not accurate, which led to the sixth phase (Feb. 15-21) quota being set too high in these areas. We apologize to the delivery drivers."
RFA confirmed on Mar. 1. that Xiong and more than 10 of his close friends were arrested by police in Beijing, after missing for several days. The last time Xiong posted on the social media account of Drivers' Alliance was on Feb. 24.
The RFA report also noted that many Chinese media reports of Xiong and the activities of Drivers' Alliance since 2020 have been removed from the internet, including sources that called the alliance an early stage of a trade union.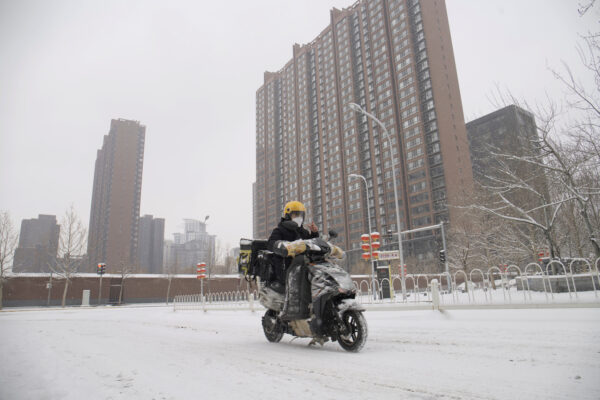 On Mar. 1, the British App Drivers & Couriers Union issued a statement on its official Twitter account, in support of Xiong Yan, calling on "the Chinese government via the UK Chinese Embassy to ensure his safety, his immediate release and guarantee the right of the freedom of association for all app based drivers and couriers in China."
Our statement of solidarity with Yan XIONG (熊焰). We call on the @ChineseEmbinUK to assure his safety, release and freedom of association without delay. pic.twitter.com/9tjSV4qPnr

— ADCU (@ADCUnion) March 1, 2021
China-based current affairs commentator Wu Te told The Epoch Times that the Chinese Communist Party (CCP) is afraid of non-government organizations. He believes Xiong was arrested because the Drivers' Alliance helped the workers to challenge the company Ele.me and formed a type of non-governmental organizational force. Wu said that Drivers' Alliance is a mutual aid organization that was spontaneously formed by food delivery workers. In democratic countries, this kind of social self-organizing force would not be suppressed and it would be greatly encouraged, Wu said. However, in the totalitarian society under the rule of the Chinese communist regime, it is very different.
On Mar. 1, delivery drivers from another major delivery platform Meituan went on strike in Shenzhen due to a pay cut, according to China Labour Bulletin.
According to public data, there are more than 6 million delivery drivers in China, mainly working for the two major online Chinese delivery platforms—Meituan and Ele.me. There are multiple delivery methods with different rules on the two platforms, which make it difficult and complicated for the delivery drivers. In addition, since each take-out order has strict delivery time requirements, the risk for the drivers on the road is very high.
Li Xin'an contributed to this report.