The foster mother of a 1-year-old boy was charged after he died while left inside a hot car at a mall, according to local news.
Dawn Aberson-Vanden Broecke, of North Carolina, was charged on Sept. 3 with involuntary manslaughter in the case, reported the Charlotte Observer.
The boy, who was not named, was found in his car seat in a car parked at a Lowe's store at the McMullen Creek Market shopping center on Pineville-Matthews Road. The Mecklenburg County Medical Examiner's Office later ruled of died of hyperthermia.
The 42-year-old foster mother is being charged with involuntary manslaughter. Police said she is expected to turn herself in. | Foster mother charged in death of baby left in hot car at NC shopping center>> https://t.co/PcQaC2hpeC pic.twitter.com/zvoVgsMpVg

— Live5News (@Live5News) September 4, 2019
Aberson-Vanden Broecke is now expected to turn herself into police, police said, adding that she cooperated with investigators in the case.
After the child was discovered in the hot vehicle, the child was rushed to the hospital by first responders, but he was pronounced dead a short while later, Live5News reported.
Officials then learned that Aberson-Vanden Broecke left the child in the vehicle for a lengthy period of time when temperatures in Pineville reached in excess of 80 degrees F.
Police said she was working at a nearby shopping center before she called 911 about the child.
The child's biological mother wasn't involved in the case.
Children Heatstroke Deaths
According to Kids and Cars, 132 children died from non-traffic fatalities in 2018. Of those, 52 died from heatstroke. The data was for children 14 years old or younger.
"These data vastly underestimate the true magnitude of non-traffic fatal incidents involving children," the group stated.
According to the No Heat Stroke organization, 32 child vehicular heatstroke deaths have taken place so far this year and 829 have taken place since 1998.
In an examination of the causes of the deaths conducted by the group, it was found that 54 percent of the deaths stemmed from a caregiver forgetting the child. Another 26 percent of deaths came after a child gained access to the car on their own, while about 19 percent of the deaths came after they were knowingly left by a caregiver in the vehicle.
The U.S. National Safety Council said that caregivers can be aware of the deaths and take action. "Parents and caregivers can act immediately to end these deaths. Even on relatively mild days, temperatures inside vehicles still can reach life-threatening levels in minutes, and cracking the window doesn't help," the council stated on its website.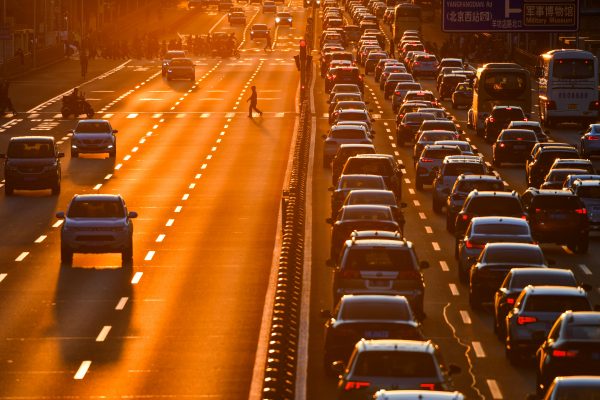 "The National Safety Council advises parents and caregivers to stick to a routine and avoid distractions to reduce the risk of forgetting a child. Keep car doors locked so children cannot gain access, and teach them that cars are not play areas. Place a purse, briefcase or even a left shoe in the back seat to force you to take one last glance."
Jan Null, a San Jose State professor and former meteorologist with the National Weather Service, told SFGate that the temperatures inside vehicles heat up rapidly, with the air rising about 19 degrees over whatever the outside temperature is in the first 10 minutes and rising another 10 degrees in the next 10 minutes.
What's more, Null said the bodies of small children heat up three to five times faster compared to adults. "So, while you and I could be in a car that's, say, 109 degrees, an infant or small child would be to the point of entering heat stroke," he said.