A popular "Fortnite" player was arrested after a livestream appeared to show him assaulting his wife.
Luke Munday, 26, known as "MrDeadMoth," can be heard arguing with a woman who asked him to stop playing the game, which is widely known as addictive.
Sounds can be heard after Munday moves off camera indicating that he was assaulting the woman, identified as his wife. The sounds included crying from the woman and the couple's children.
Police officers who were alerted to the footage went to Munday's house in Sydney, Australia and arrested him on Dec. 9, reported 10 News.
The video footage has been viewed millions of times and prompted online viewers to hack Munday to obtain his personal details so they could forward them to the police.
"That's a natural thing for people to do," the alleged victim's mother said. "They're a part of our community and they're standing up for woman and children's right and I have a lot of gratitude for these people."
The woman was not seriously injured but said she was "distressed and shaken" by the incident, which was witnessed by her daughters, who are aged 3 and 20 months, respectively. She told 9 News that Munday turned violent 3 years after they became partners.
"My daughter lives walking on eggshells, she's very stressed all the time," her mother said. "If get gets angry he goes into a rage."
The woman's mother added that her daughter is calmer than she would be because "she knows that he's being dealt with by the police, by the law and by the system" and the fact the police are involved should stop Munday from further assaults.
"As far as I'm concerned he should not be around children, he should not have access to children and he should not be around a woman," she told 10 news.
Munday's wife is reportedly 21 and pregnant.
Munday was charged with common assault and was slated to appear in court on Dec. 13.
**WARNING – Distressing Content** A man accused of assaulting his pregnant partner and live streaming it on the internet has spoken for the first time since the alleged attack. Luke Munday told 7 News it has never happened before and it won't happen again. #7News pic.twitter.com/9fm3gaJoX2

— 7 News Adelaide (@7NewsAdelaide) December 11, 2018
Munday Defends Himself
He addressed reporters who his grandparents let into his house from his bed.
"There's no point in seeing the video, I know what happened. And what happened is not what everyone assumes has happened," Munday told 7 News.
"You're all judging the video, you don't see what happens, you haven't read the police report, you don't actually know what happened off camera. Everyone thinks I kicked the [expletive] out of her which clearly isn't the case. If that happened, I wouldn't be charged with common assault, would I? Common assault means no injury."
Munday said that his wife would corroborate that he's never assaulted her in court. He described the situation as a "one off," or a one-time thing.
His grandfather John Munday said the woman must have done something to trigger his grandson's anger.
"They have their problems but something must have gone … she must have thrown something at him or done something and the whole thing's just exploded," he told reporters.
The mother of Munday's wife said that Munday plays up to 8 hours a day, earning money through the Twitch video streaming platform. He also works as a network engineer for Telstra, which said it has suspended his employment pending an investigation.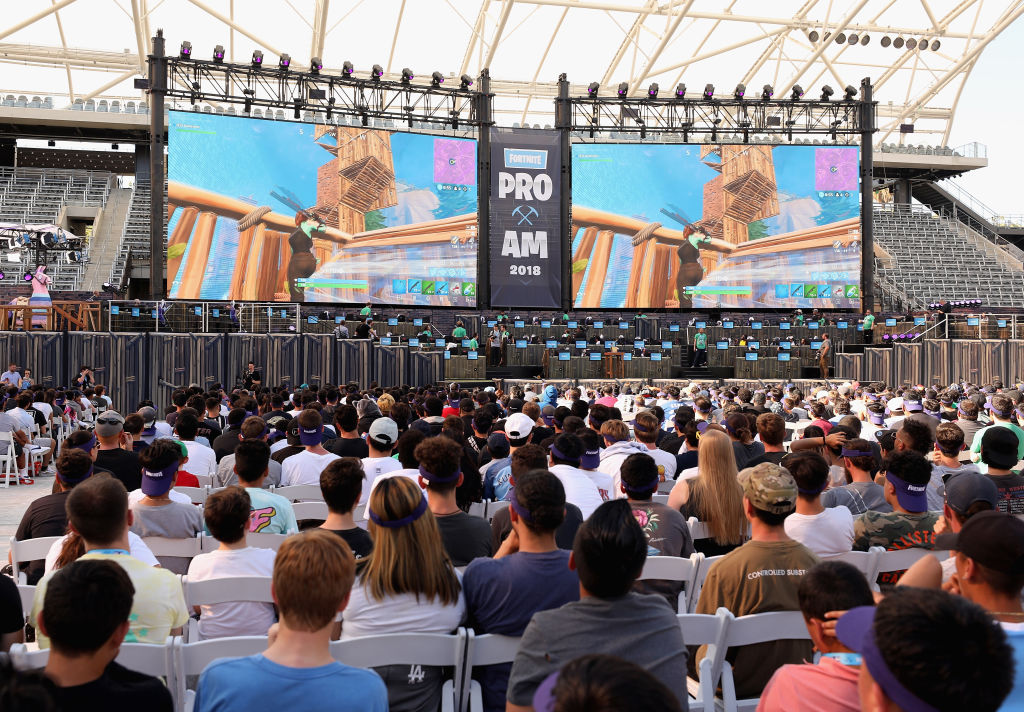 Common to Turn Violent
Video game addiction expert Professor John Saunders said that people who play video games have been known to turn violent when others try to interfere with their games.
"That is certainly common. I hear this most commonly from parents trying to reign in their son's online gaming," he told the Syndey Morning Herald.
"They are greeted by abuse and aggression."
"Indeed, some people claim that it is a manifestation of withdrawal," the consultant physician at South Pacific Private added. "My concern is that gaming disorder is going to get worse before it gets better, because of the increasing uptake of games, their increasing sophistication and that games are of course designed to be engaging."
From NTD News